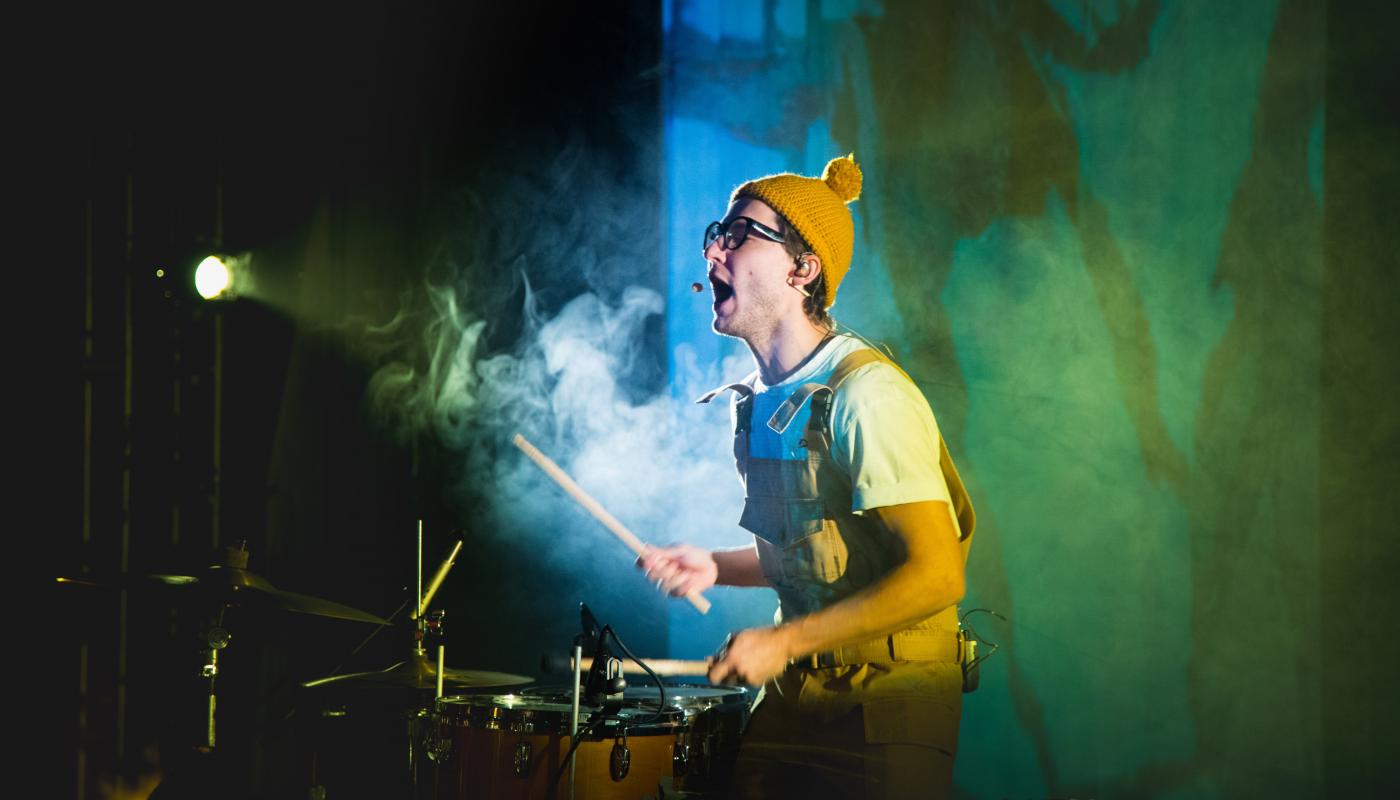 Artist Selection
New England Foundation for the Arts (NEFA) and Lisa Booth Management, Inc. (LBMI) administer the selection process.
Center Stage Season 6 nominations period for groups from Argentina, Armenia, and Taiwan is now closed. 
Independent month-long tours in the U.S. will take place during the 2022-2023 presenting season.
The selection of a total of six groups from these global areas will take into consideration diversity and mix of art forms, and logistical considerations.
Criteria
Demonstrate high artistic quality and accomplishment.
Have an interest in engaging with U.S. communities, including youth, through public and in-school performances, workshops, discussions, artist-to-artist exchanges, and social events.
Be comprised of two to nine ensemble members (artists and staff) who are citizens and residents of the selected countries/regions, and 21 years or older at the time of a Center Stage tour.
Have previous touring experience but have rarely been seen in the U.S.
Have an ability to communicate electronically via email and Zoom in English.
Have an interest and agree to actively share their experiences through traditional press outreach, social media channels, and other virtual means.
Be available to tour in the U.S. for approximately one month during the period of July 2022 – May 2023.
Center Stage is particularly interested in professional artists creating contemporary work.
Timeline
Nominations for ensembles from Argentina, Armenia, and Taiwan are now closed. 
All eligible nominations were reviewed by Center Stage staff, U.S. Embassy personnel, and a panel of artistic advisors with knowledge of the performing arts and cultures of these countries/regions.
All nominees were notified of their status by email in February 2021.
Finalists were asked to participate in zoom meetings with Center Stage staff and reviewers in March-April 2021.
Following approval by the U.S. Department of State's Bureau of Educational and Cultural Affairs, invitations to selected ensembles were issued in May 2021.
Tour Conditions
Center Stage is a cultural exchange program. Performances are part of every tour, but classroom visits, workshops, artist-to-artist exchanges, media events, and other off-stage activities are a priority.
Each ensemble will visit 4 to 7 different communities in the U.S. – from major cities to small towns.
Honoria are paid to each person who travels on tour. Center Stage arranges and pays for travel, lodging, per diem for meals and incidentals, and any required U.S. taxes. Participants travel on J-1 visas, and are provided with emergency medical insurance while in the U.S.
A complete outline of terms and conditions will be provided to finalist candidates.
COUNTRIES/Regions
The U.S. Department of State working with NEFA identifies the participating countries/regions. U.S. Embassies may also independently participate.
Season 6 (2022-23): Argentina, Armenia, & Taiwan
Season 5 (2022): Colombia & Perú
Season 4 (2018): Egypt & Ukraine 
Season 3 (2016-2017):  Algeria, Pakistan, Tanzania
Season 2 (2014):  Morocco, Pakistan, Vietnam 
Season 1 (2012):  Haiti, Indonesia, Pakistan