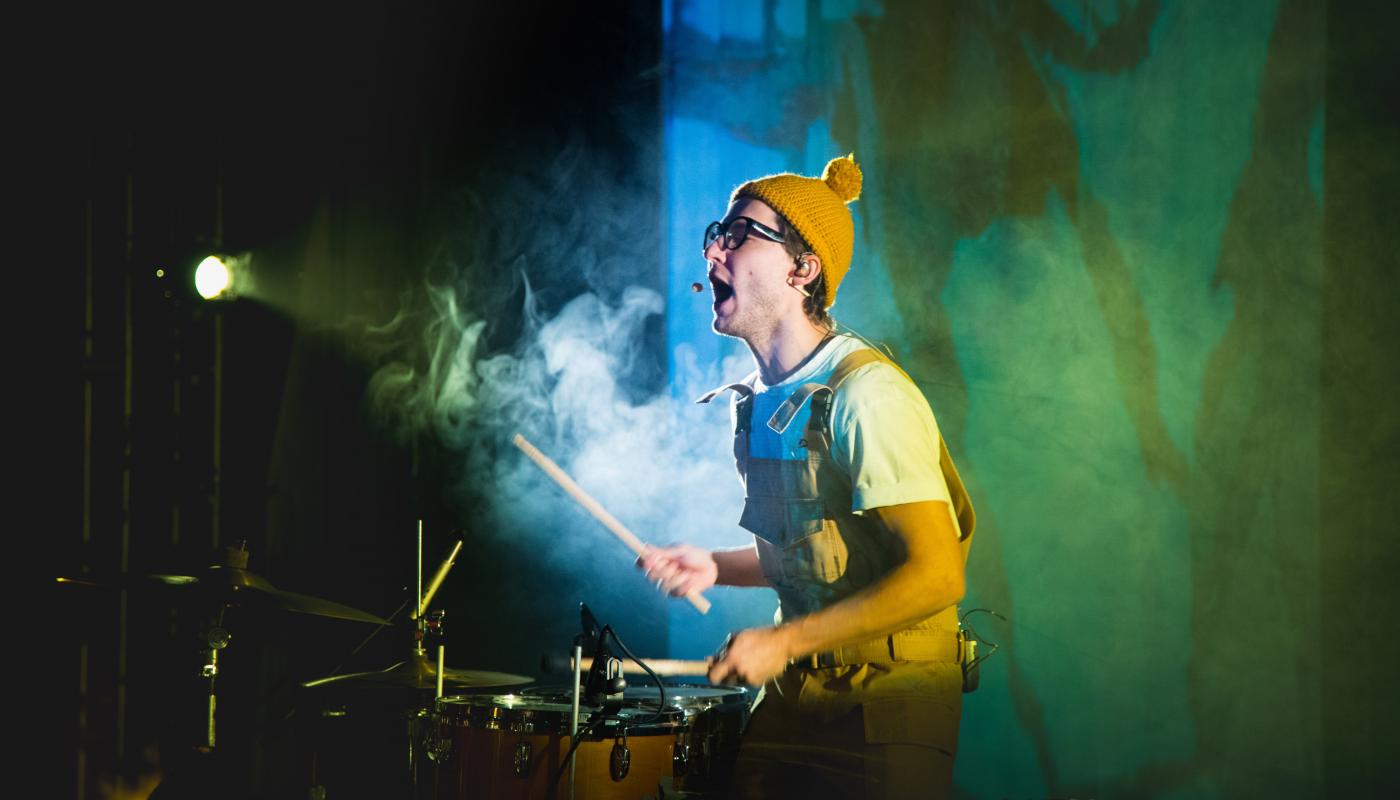 Artist Selection
Nominations are now open for colombia & peru
The New England Foundation for the Arts (NEFA) is pleased to announce the fifth season of Center Stage and open the call for nominations of performing artists from Colombia and Peru, the two countries whose artists will be highlighted in this fifth season. Center Stage will support U.S. tours of five performing arts ensembles total from Colombia and Peru during the period of June-November 2021. 
Nominations may be submitted by anyone, including presenters, artists and their representatives, U.S. Embassy personnel, regional arts organizations, state arts agencies, international institutions, and individuals in the U.S. and abroad knowledgeable about performing arts ensembles in the identified countries. Artists interested in participating may submit a nomination on behalf of their own ensemble. Multiple nominations for ensembles are accepted. 
SELECTION CRITERIA
Participating performing arts ensembles must:
Demonstrate high artistic quality and accomplishment.  
Have an interest in engaging with U.S. communities, including youth, through public and in-school performances, workshops, discussions, artist-to-artist exchanges, and social events.
Be comprised of two to nine ensemble members (artists and staff) who are citizens and residents of Colombia or Peru, and 21 years or older at the time of a Center Stage tour.
Have previous touring experience but have rarely been seen in the U.S.
Have an ability to communicate electronically via email and Skype in English.
Have an interest and agree to actively share these experiences through traditional press outreach and social media channels.
Be available to tour in the U.S. for approximately one month during the period of June-November 2021.
Center Stage is particularly interested in professional artists creating contemporary work. 
click here for the nomination form
SELECTION PROCESS
New England Foundation for the Arts (NEFA) and Lisa Booth Management, Inc. (LBMI) administer the selection process. 
Performing arts ensembles are identified during an open nominations period, and through advance trips to each country. 
All nominations are reviewed by a panel of readers with knowledge of the performing arts and culture in these specific countries. A list of candidates for consideration is identified by Center Stage's staff and panel of advisors.
A delegation travels to each country to meet with potential ensembles and cultural leaders. Travelers include presenters and artists led by representatives from NEFA and LBMI and facilitated by the U.S. Embassies. Travelers also conduct workshops, meet with the media, and, in general, seek to learn firsthand about the cultural context of each country.
Selections are made by the New England Foundation for the Arts and Lisa Booth Management, Inc. with final approval from the Bureau of Educational and Cultural Affairs at the U.S. Department of State.
COUNTRIES
The U.S. Department of State working with NEFA identifies the participating countries. U.S. Embassies may also independently participate.
Season 5 (2021): Colombia & Peru
Season 4 (2018): Egypt & Ukraine 
Season 3 (2016-2017):  Algeria, Pakistan, Tanzania
Season 2 (2014):  Morocco, Pakistan, Vietnam 
Season 1 (2012):  Haiti, Indonesia, Pakistan