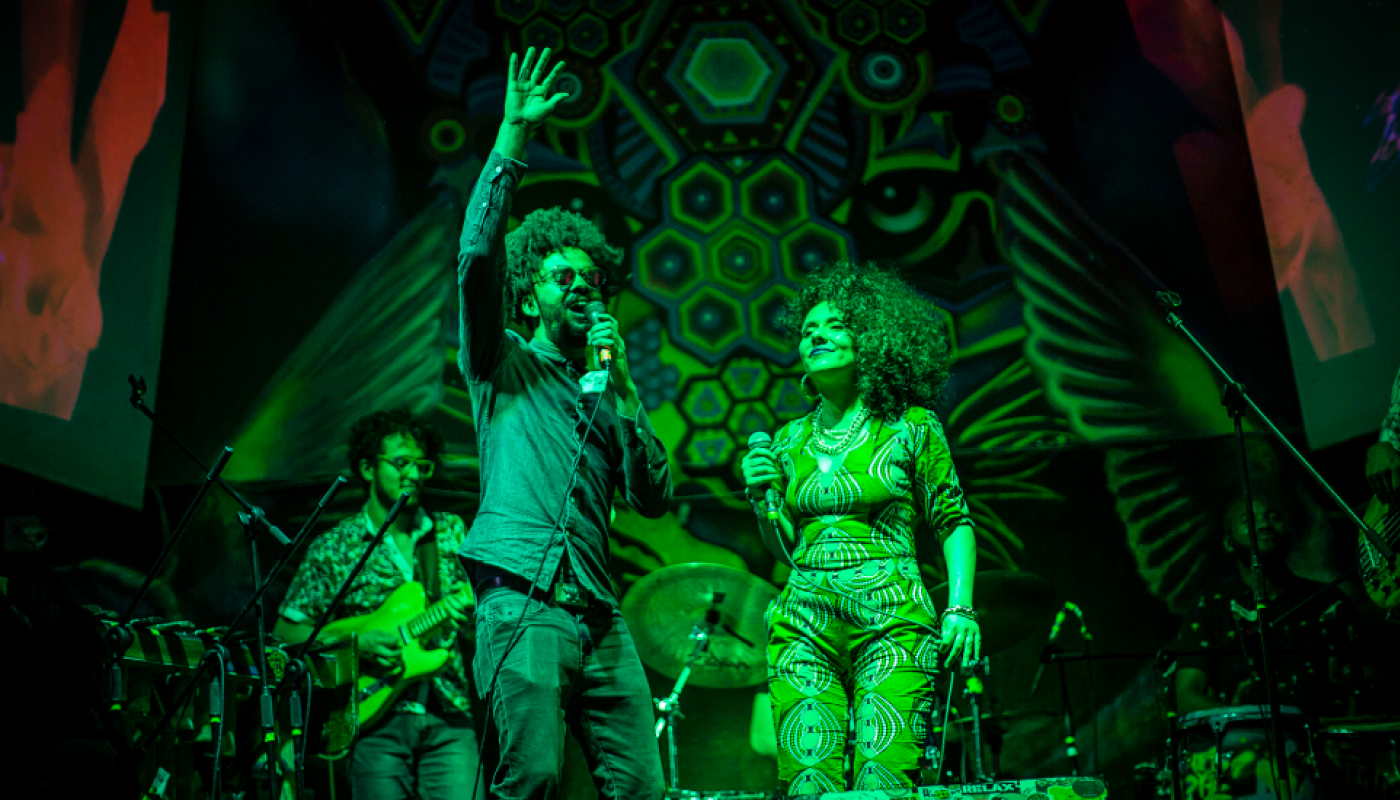 Jobs
Center Stage occasionally has openings for full time temporary employees who are U.S citizens or permanent residents. 
current openings
Center Stage Company Manager
For U.S. Tours by international performing arts groups February – June 2022 
Excellent verbal and written English-Spanish communications skills strongly preferred 
Center Stage is a performing arts exchange and public diplomacy project. Ensembles from selected countries make independent four-week tours in the U.S.A. inclusive of performances and off-stage activities. Launched in 2012, Center Stage has hosted 29 ensembles from 9 countries to date.  
Five ensembles from Colombia and Perú will make their U.S. debuts with independent month-long tours in the U.S.A February – June 2022. A company manager accompanies each group. 
As the program's General Manager, Lisa Booth Management, Inc. (LBMI) coordinates with each ensemble on repertory, personnel, venue selection, technical needs, artist care, marketing and branding and residency planning. LBMI schedules the tours and advances logistics. 
Experienced, articulate, and culturally responsive Company Managers are primary points of contact for these guest artist-citizen diplomats and are charged with day-to-day tour management under the employment and direction of LBMI. 
Responsibilities 24/7 logistics management, artist care; serve as the primary on-site representative of Center Stage in host communities; follow health and safety protocols established by LBMI and per local laws and policies (including COVID19-related needs such as required testing for travel, etc.); contract implementation and vendor relations (including financial transactions); arrange social security applications; manage daily schedule and attend all activities, respond to media requests/schedule interviews; drive rental passenger vehicles (15-passenger vans and Sprinters); assist in loading and unloading gear; collect materials (program books, press articles, etc); actively participate in Center Stage's social media outreach (texts, video, photos); oversee/conduct merchandise sales, make written reports (daily and wrap up, narrative and financial), and provide other information to document and evaluate the tour.  
Requirements US citizen or permanent resident; 2-3 years of touring experience in a comparable position; excellent bilingual skills (English/Spanish) strongly preferred; clean and valid drivers' license; production –technical-backstage knowledge – especially about audio and backline -- is a plus.  
Finances Center Stage Company Managers are full time temporary employees of Lisa Booth Management, Inc. Salary: $1,700 per week for 5 weeks (to include pre-tour prep and reporting immediately post-tour). We additionally provide: a single hotel room in the same hotel as the ensemble; r/t transportation throughout the tour and from/to U.S. home; meal & incidental daily allowance calculated at US gov. rate. Social Security, Medicare, federal and state taxes are withheld as mandated by law and per info provided on a completed W-4 form. Workers' comp and basic disability provided as mandated by CT state law. Health insurance is NOT provided and must be maintained by employee. 
To apply, send an email outlining your interest with attached resume including two references to centerstagejobs@gmail.com; include "CS5TOUR" and your last name in the subject line. 
All inquiries will receive an automated response confirming receipt. LBMI will contact candidates it identifies for further consideration. Hiring is expected to be completed by September 1, 2021 for tours that will begin in February 2022.  
Center Stage is an initiative of the U.S. Department of State's Bureau of Educational and Cultural Affairs with funding provided by the U.S. Government. It is administered by the New England Foundation for the Arts in cooperation with the U.S. Regional Arts Organizations. General management is provided by Lisa Booth Management, Inc. www.centerstageUS.org. 
Lisa Booth Management, Inc. (LBMI) is based in the New York City metro area. LBMI is an equal opportunity employer that is committed to diversity, equity, and inclusion. In principle and practice, LBMI prohibits discrimination, harassment, and recrimination of any kind, and abides by all federal, state, and local employment laws. We make hiring decisions based on qualifications, merit, position requirements, and business needs at the time. LBMI's performing arts practice connects people to people safely. Proof of COVID19 vaccination is a condition of employment.