Taking a Look Back on Center Stage's First Round: Part 2
Dec 20, 2012
Taking a Look Back on Center Stage's First Round: Part 2
When noori reflected on their tour with Center Stage, they had this to say, "All of this has been a great learning experience because we transferred and shared ideas, traditions, culture, and tastes with one another. This is a new chapter for noori!" Let's take a look back at what made Center Stage so special for them.
Noori, along with Arieb Azhar, were the first Center Stage musicians to arrive in the U.S. They performed on the Kennedy Center Millennium Stage (video of the performance can be found here) and enjoyed a kick-off reception afterwards with representatives from the State Department, the Embassy of Pakistan, NEFA staff, Lisa Booth Managament, as well as various fans, funders, and supporters of Center Stage.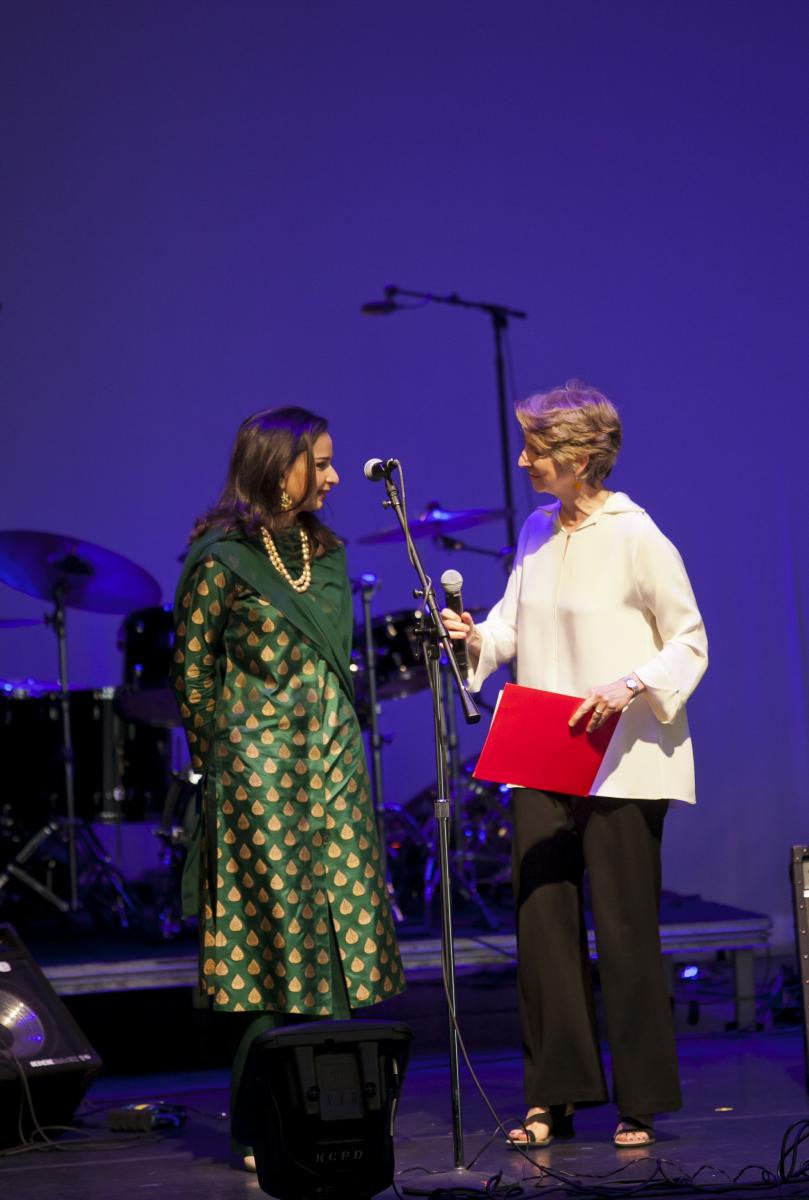 Above: Sherry Rehman, former Pakistani Ambassador to the US (left) and Rebecca Blunk, former Executive Director of NEFA (right), introduce noori.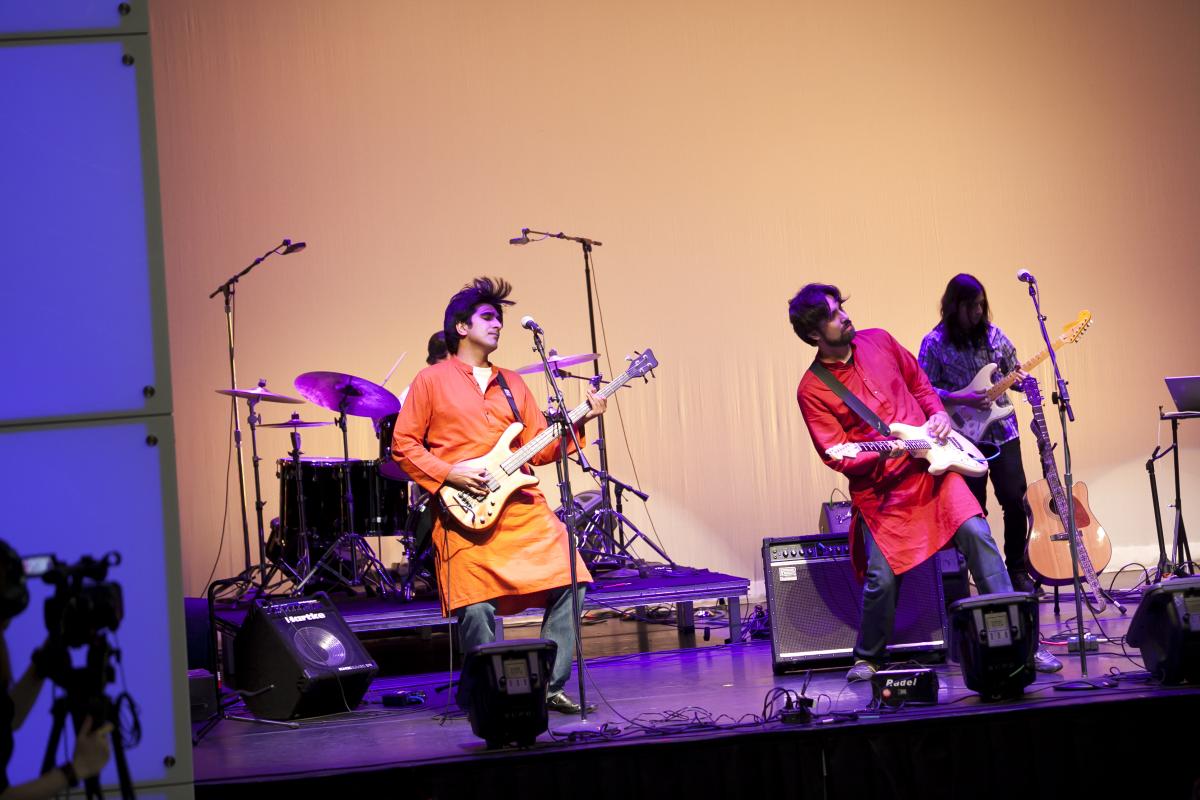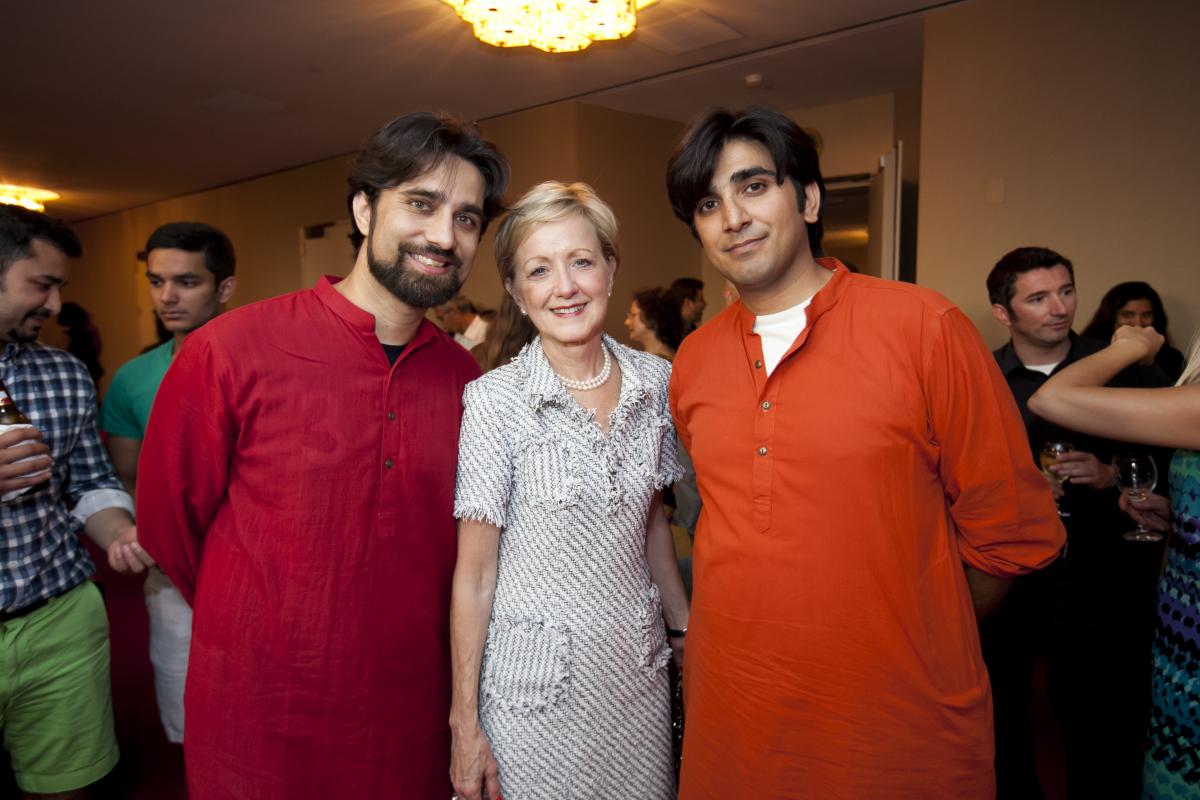 Above: noori with Ann Stock, former U.S. Assistant Secretary of State for Educational and Cultural Affairs.
Photo Credits: Daniel Schwartz
After departing DC, noori stopped in Huntington, NY, to perform at the Huntington Arts Council Summer Festival, and then continued on to New Haven for the International Festival of Arts and Ideas. The band was able to attend a Carolina Chocolate Drops concert, perform, go guitar shopping, give interviews, and have a meet and greet with winners of a statewide high school ballet of the bands (see first picture below).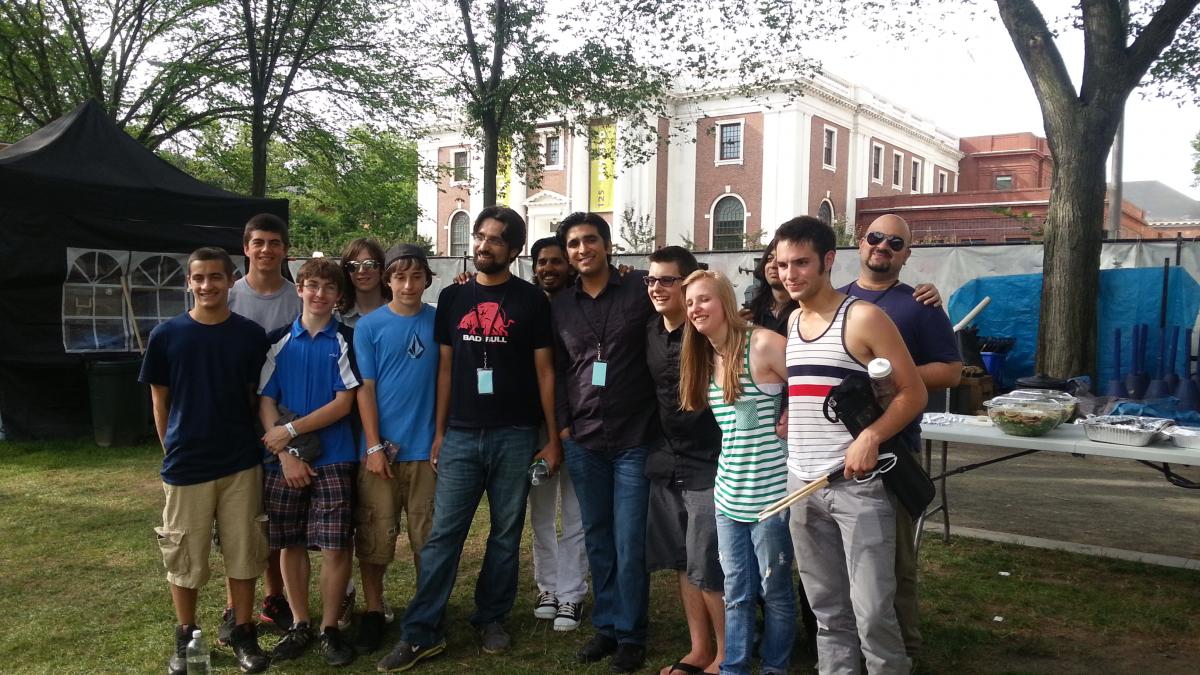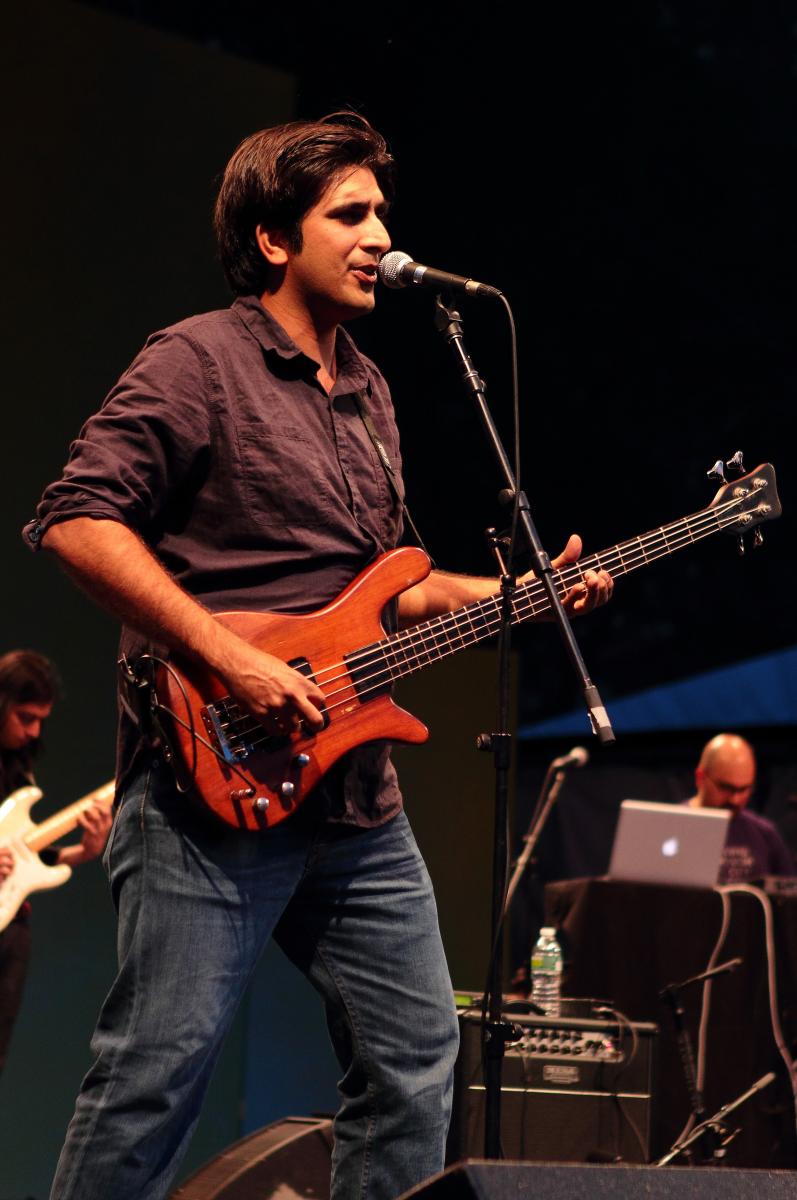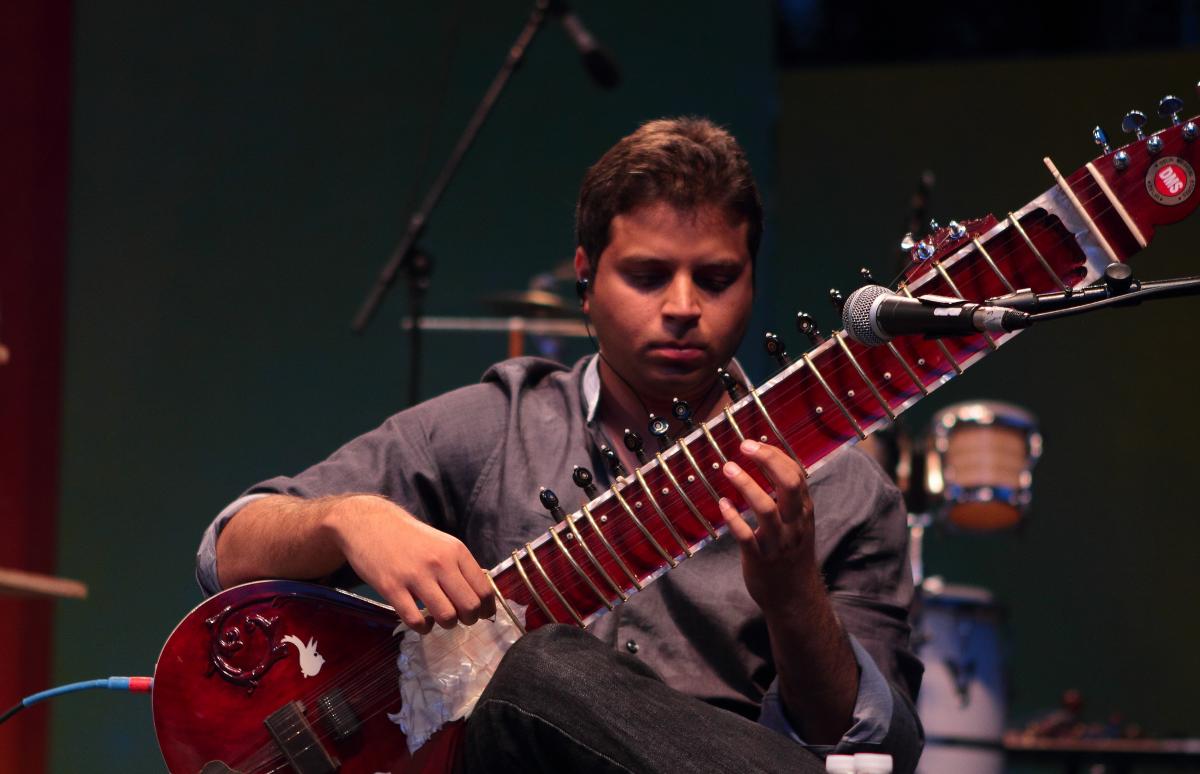 Photos Courtesy of noori
"I got to see Americans in a different light ...I found certain people, especially among artists, who think and feel beyond borders, who believe in the reality of a human collective. Artists have the ability to think outside of the box, they have the tools to connect on a deeper emotional level that not only eases communication, but allows an exchange of ideas where one can appreciate and be receptive to new dimensions in every day life." - Ali Hamza of noori
A gig at La Poisson Rouge brought them to New York City where the band was also able to have meet and greets with several record companies, sight see, watch 4th of July fireworks, and attend a reception at the Asia Society (first photo below).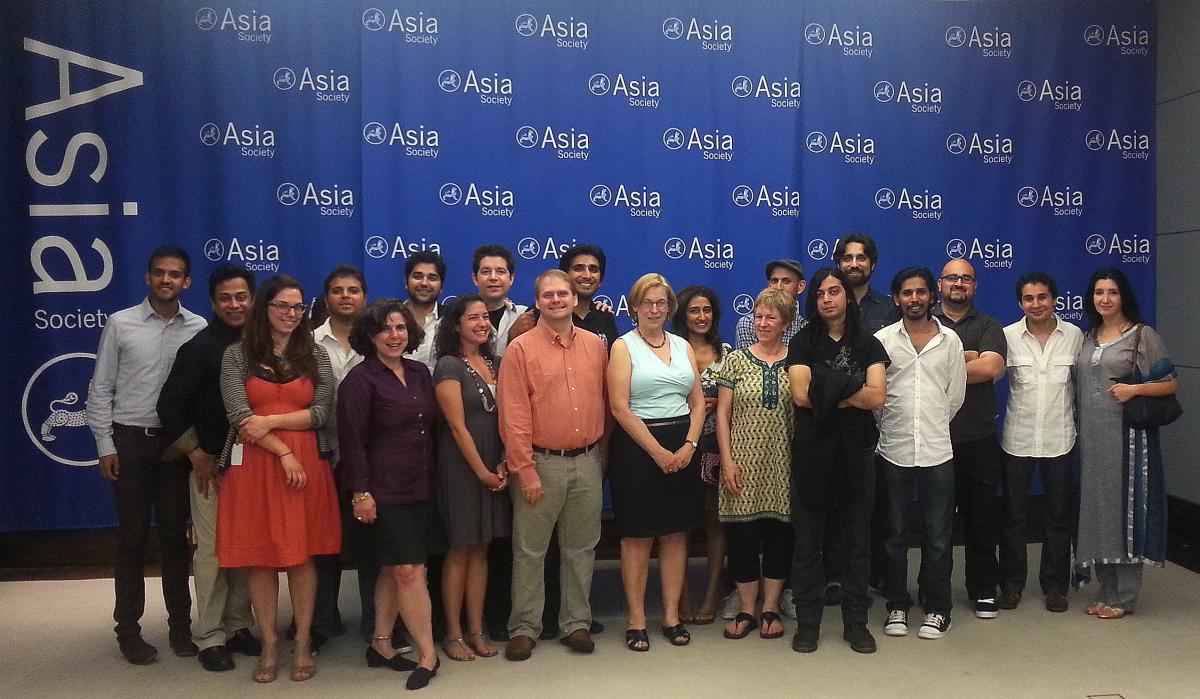 Photo Courtesy of noori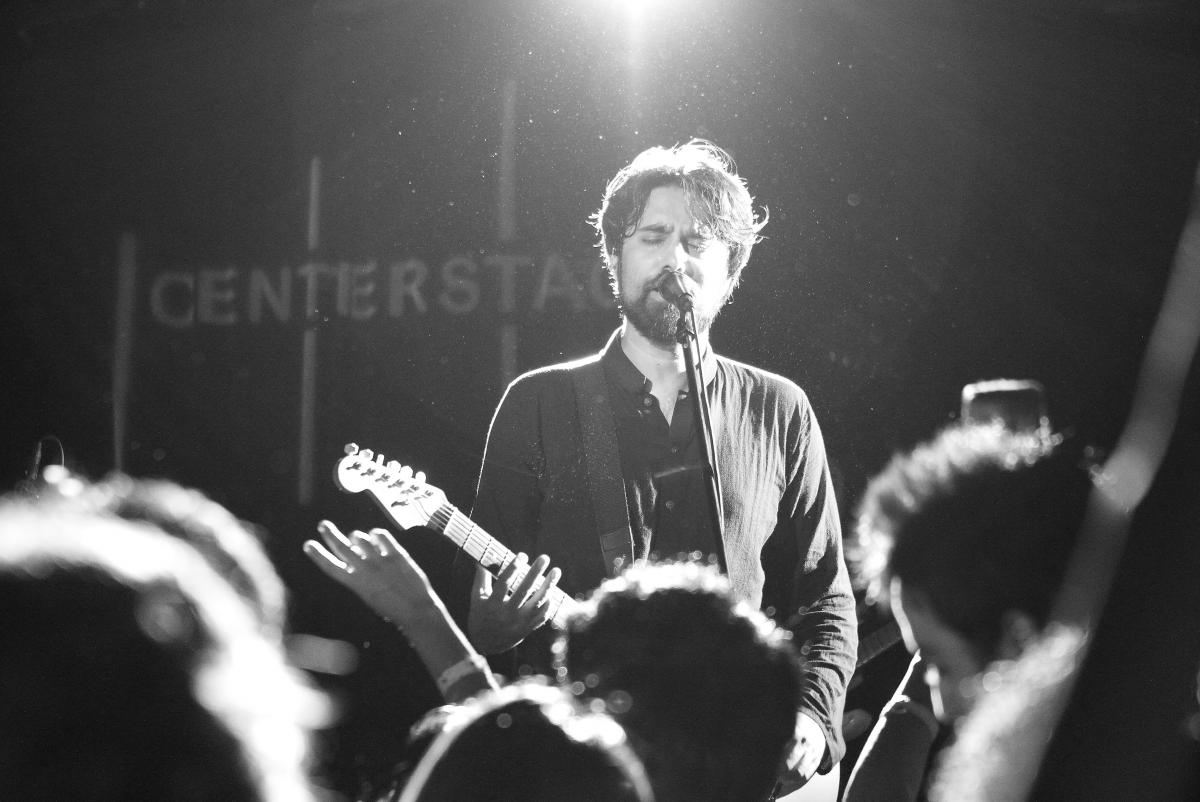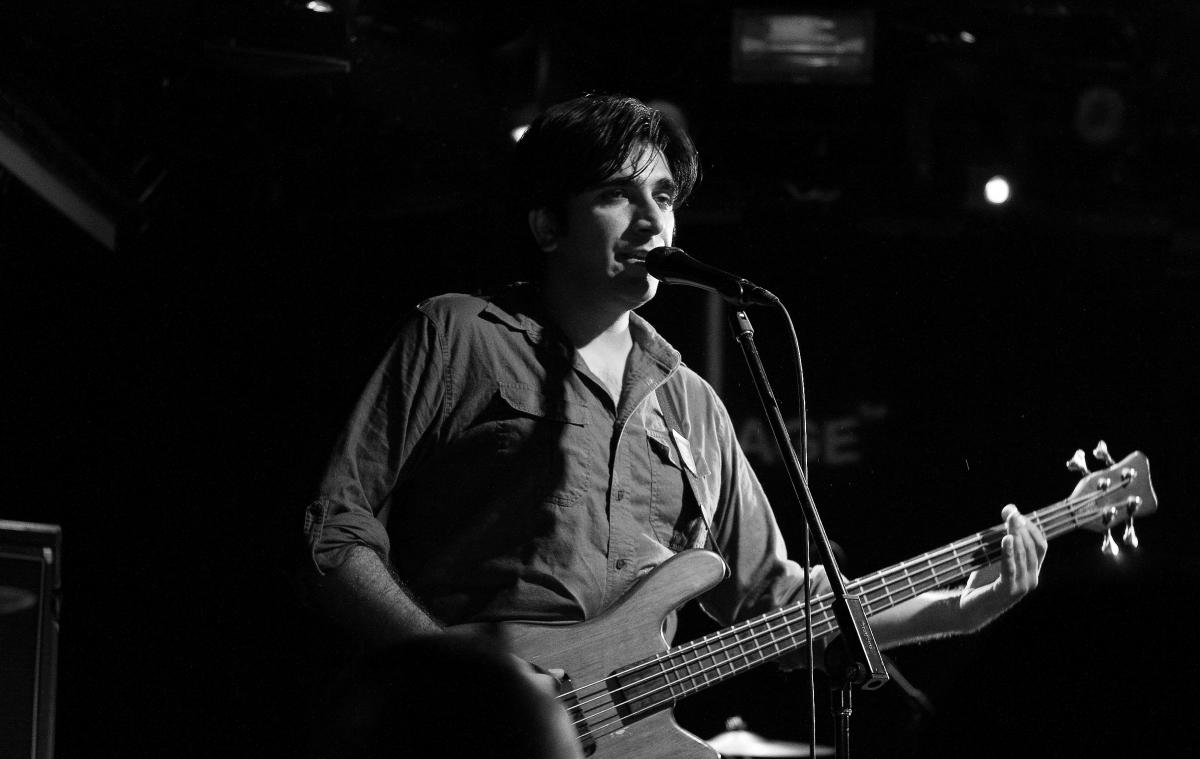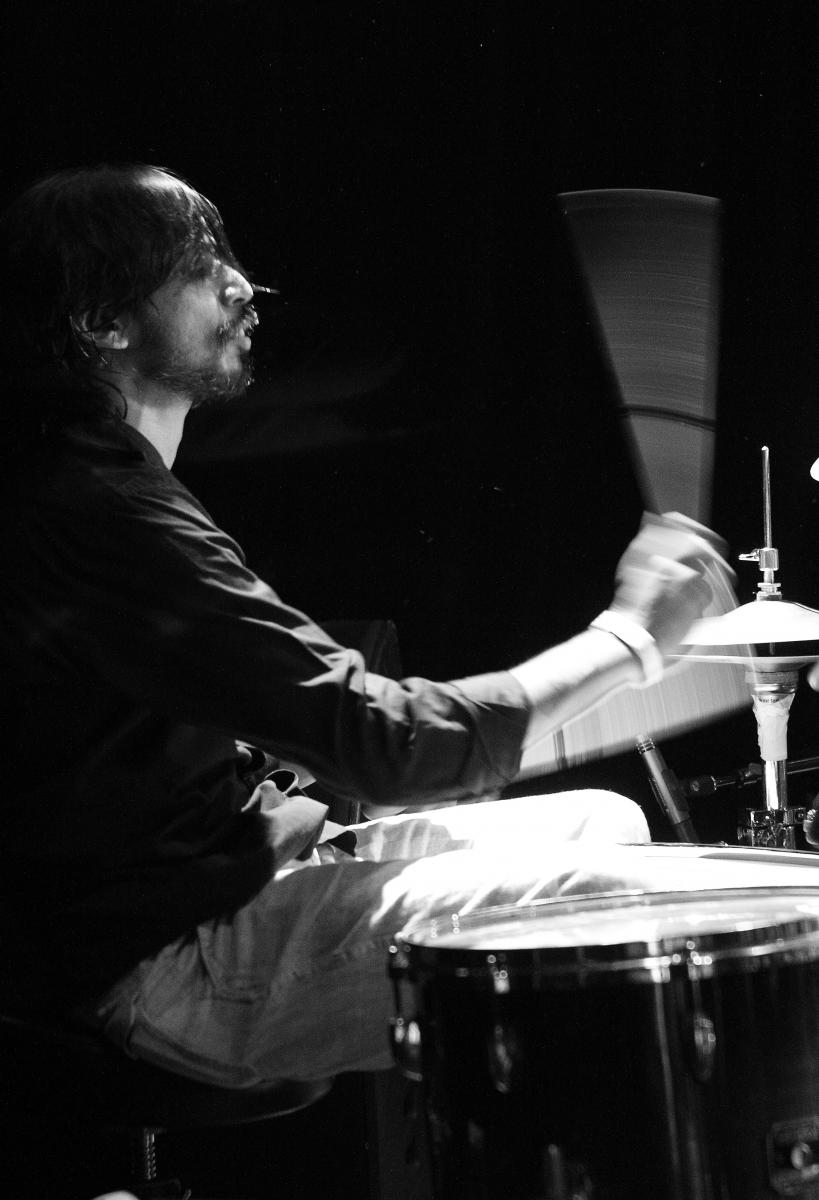 Photo Credits: Mohammed Omer
Before noori headed back home, they were able to get a taste of the South while in Houston and Dallas, Texas. They began with an interview with Imran Quershi of Sangeet Radio and went on to perform at University of Houston's Cullen Performance Hall.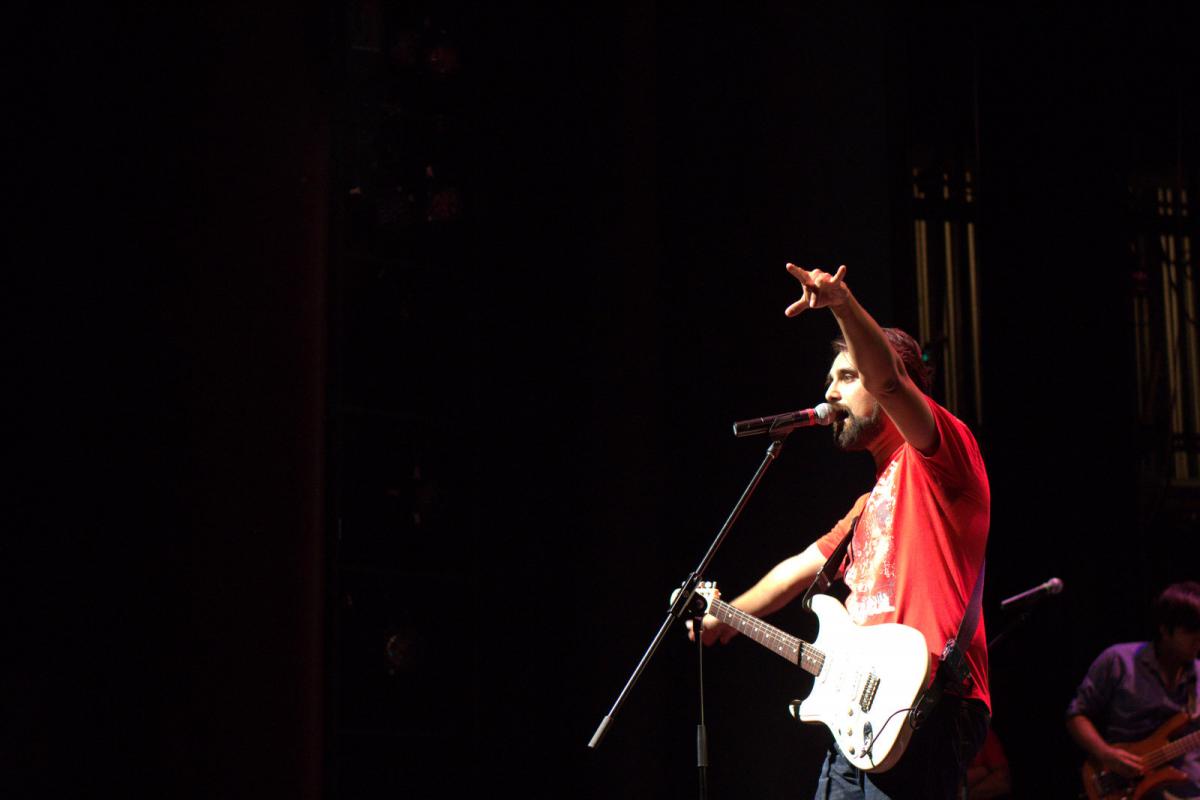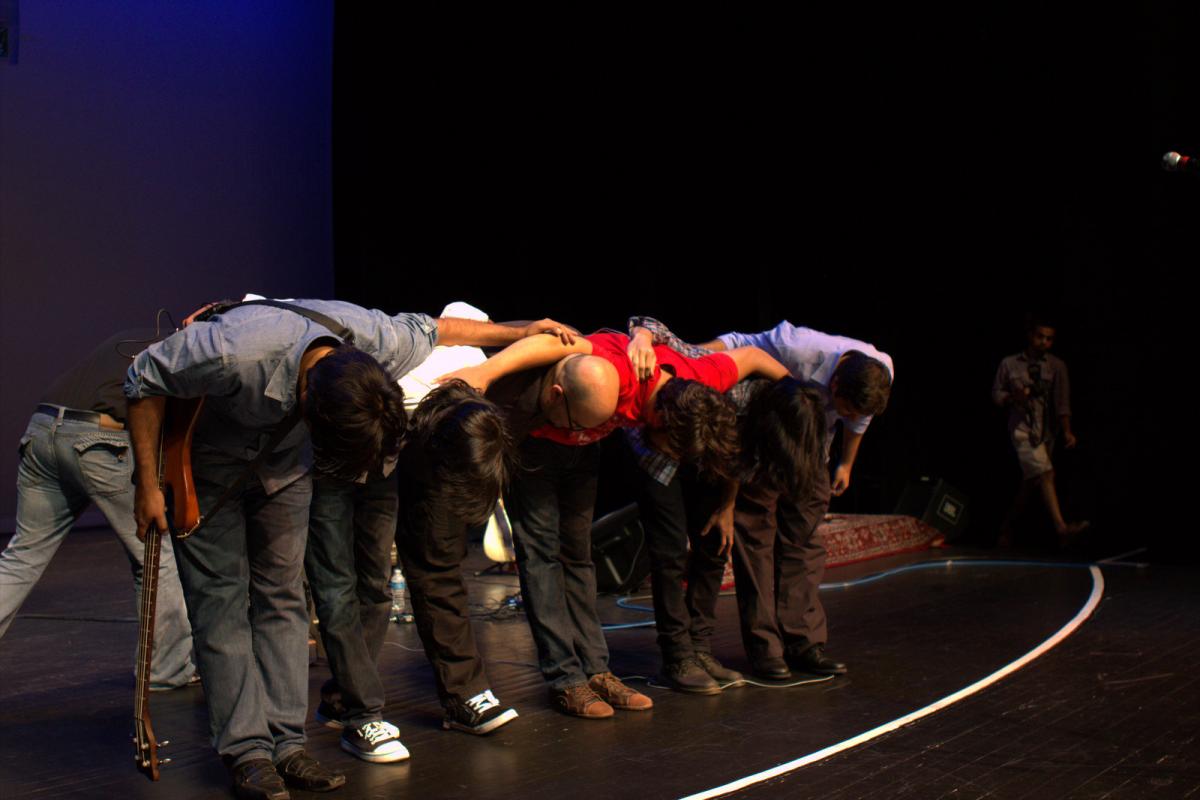 Photos Courtesy of noori
Back at home in Pakistan, noori has been just as busy as they were on their tour with Center Stage. They performed at Daniel Pearl World Music Day, released a song for the T20 World Cup, met with music students at Kabul University, and traveled to Delhi, India, to perform.
Keep track of noori on their Facebook page, and check back here after the holidays for the next installement of "Taking A Look Back!"