Taking a Look Back on Center Stage's First Round: Part 10
Mar 28, 2013
Taking a Look Back on Center Stage's First Round: Part 10
The last (but not least!) of the Center Stage 2012 ensembles to arrive in the U.S. was Jogja Hip Hop Foundation (JHF), a group of DJs and rappers who incorporate Indonesian pop and gemalan music, ancient Javenese poetry literature into their rhymes.
They kicked off their tour in New York City at the Lincoln Center for the Performing Arts. Before their performance, they were joined by Westfield Y's Leadership Club, an after school club focusing on community service and social issues. After the performance they enjoyed a reception where they mingled with audience members and got to know Center Stage staff.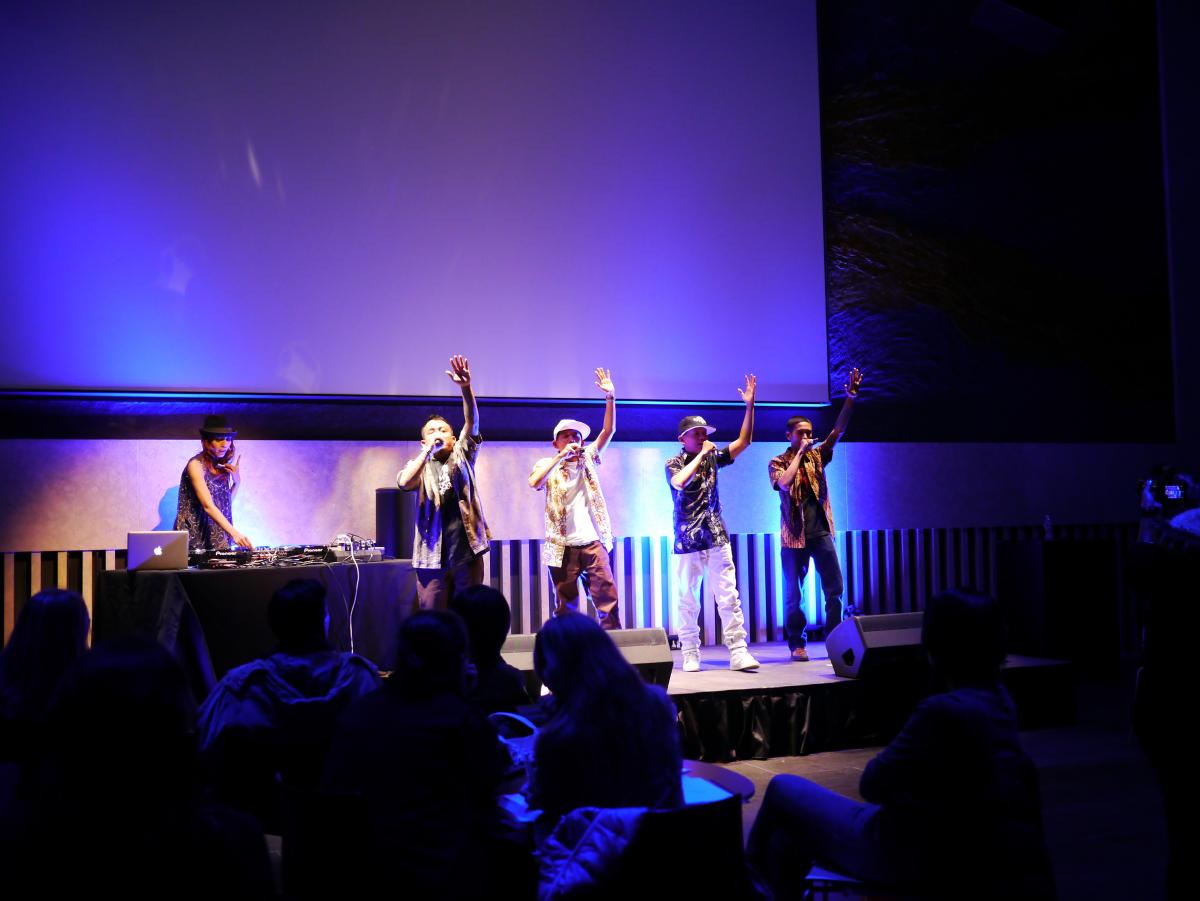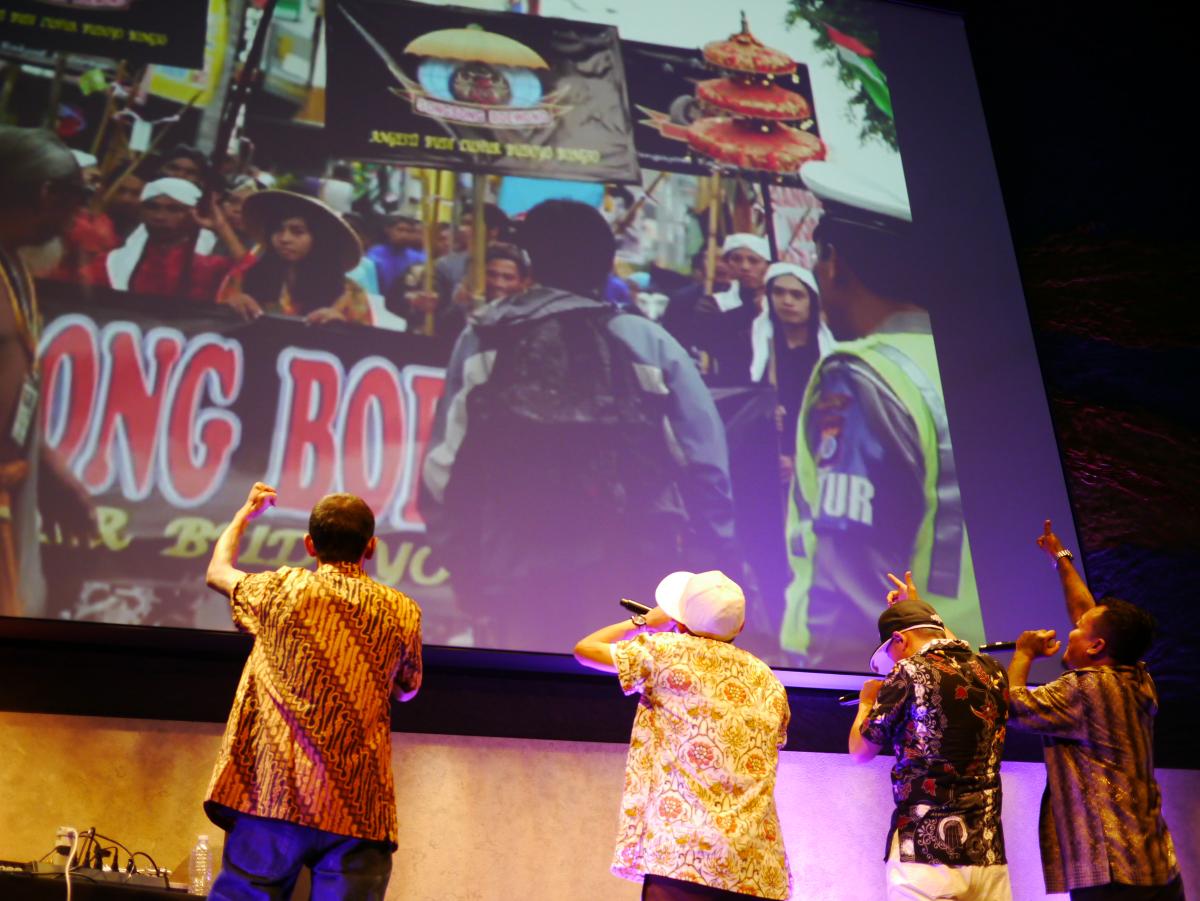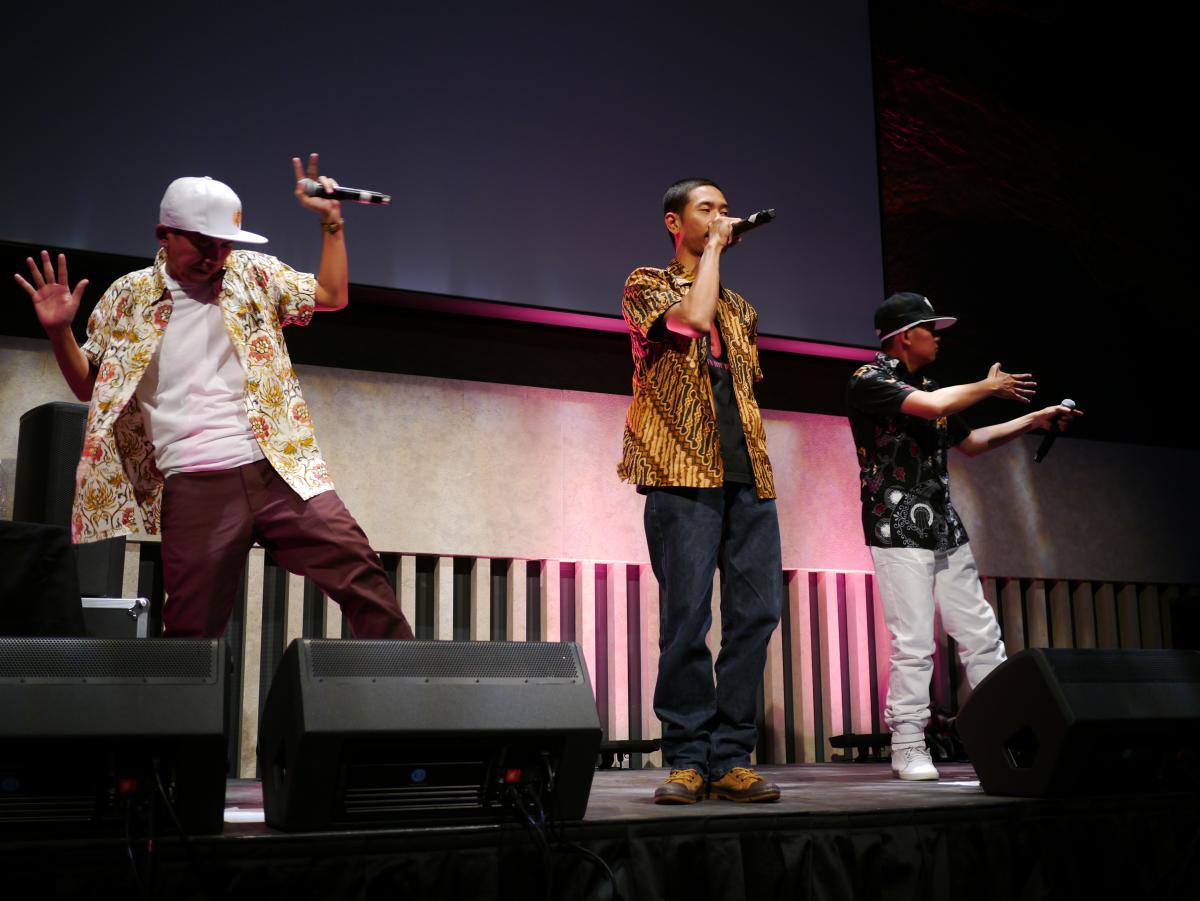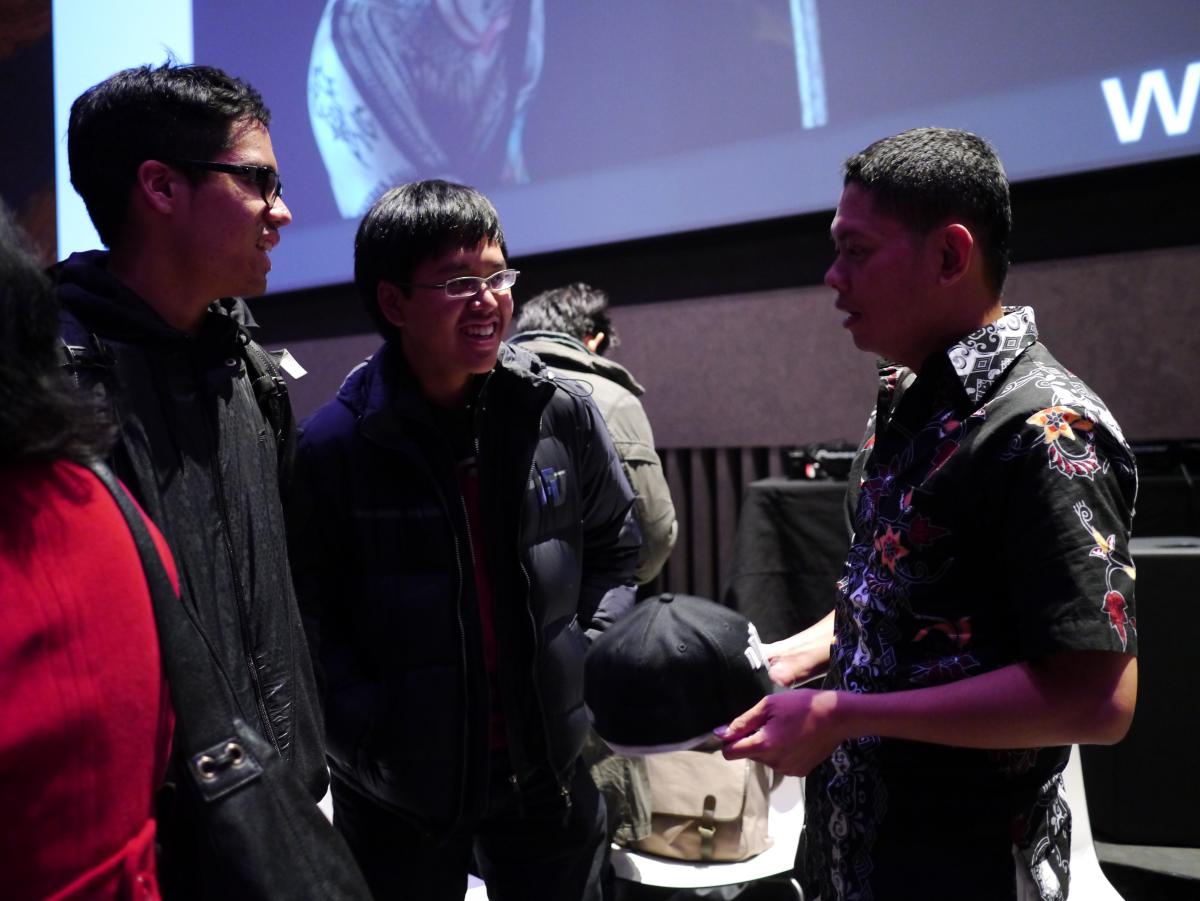 Next, the group spent a very busy day in the Bronx, "the birthplace of hip hop." Hosted by Casita Maria Center for the Arts and Education and Dancing in the Streets, JHF got a hip hop tour of the Bronx from Chief 69 (a Bronx-based b-boy, emcee, and graffiti writer), was introduced to Grand Wizard Theodore (credited for inventing the technique of scratching), and performed with hip hop group Circa '95.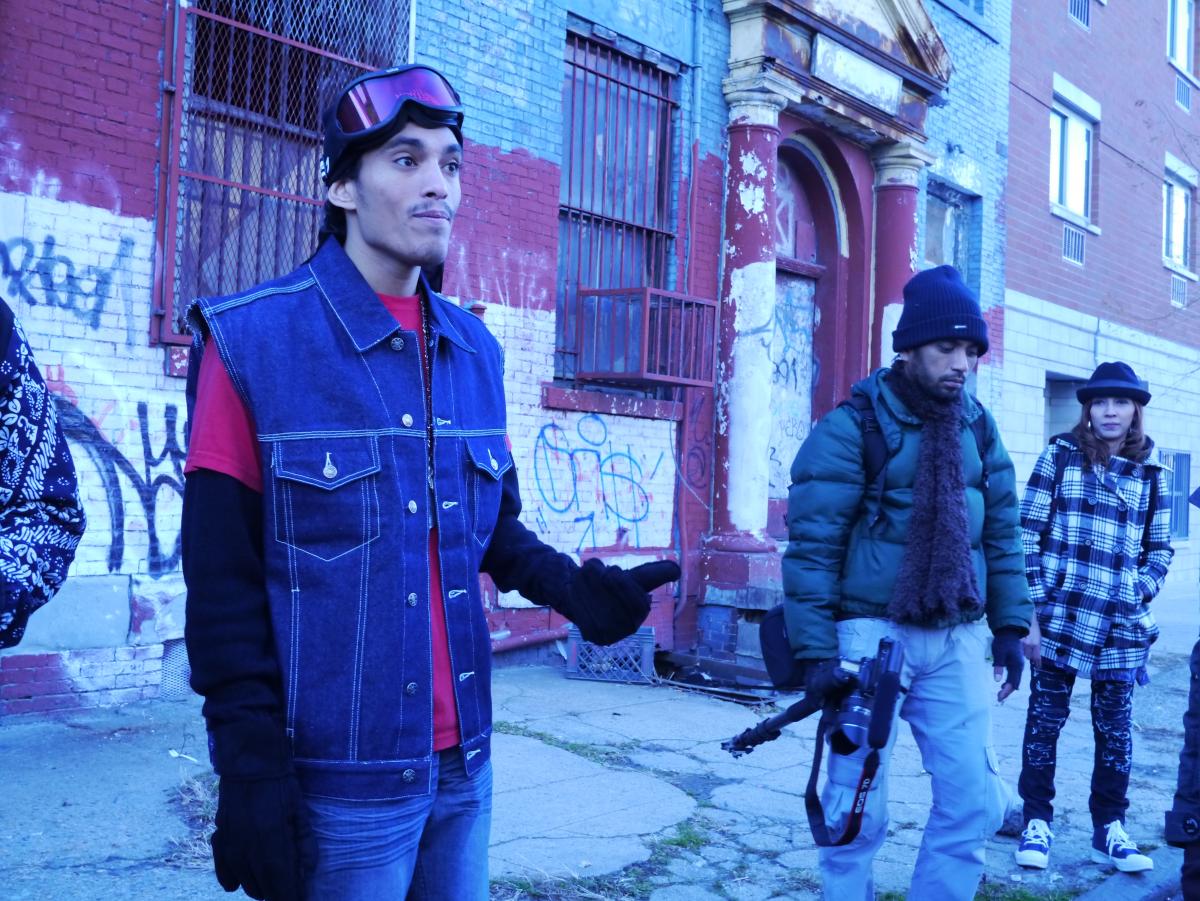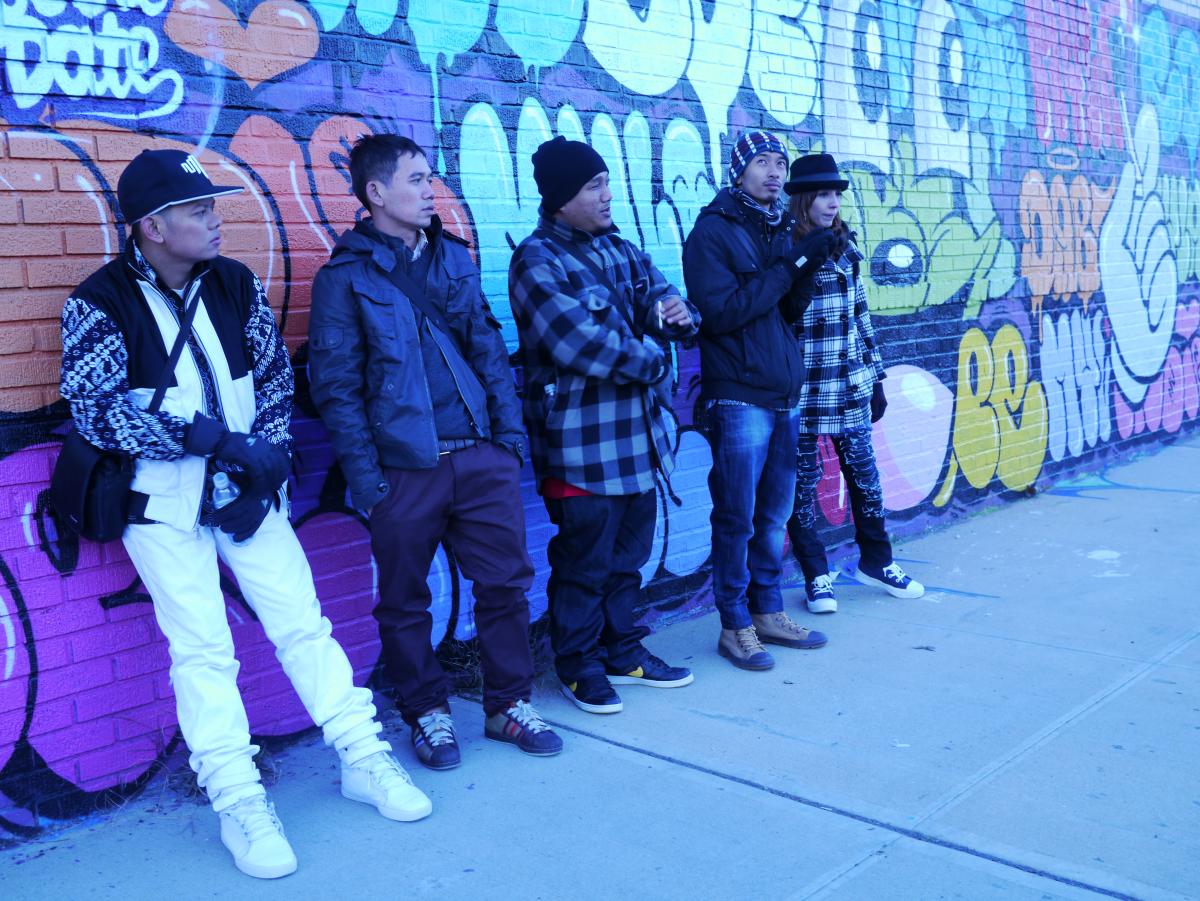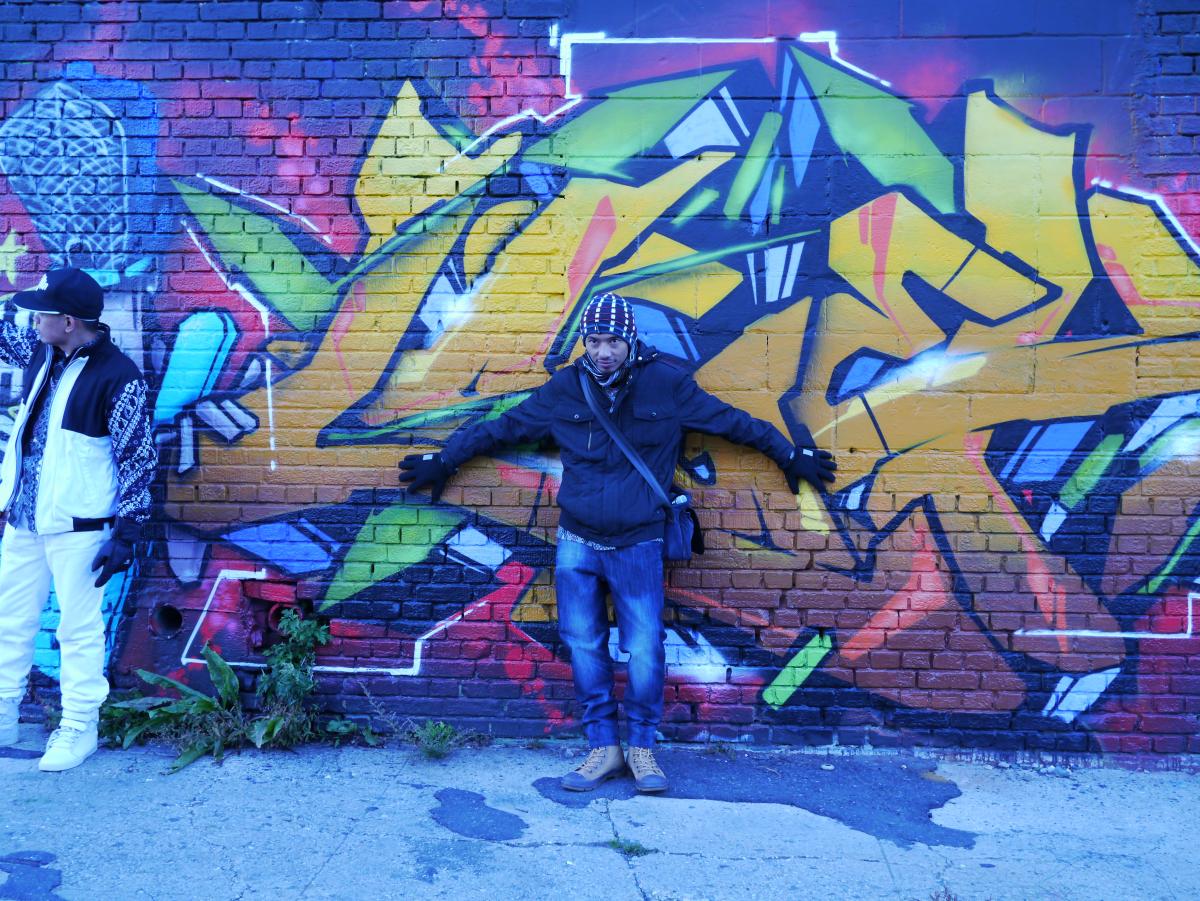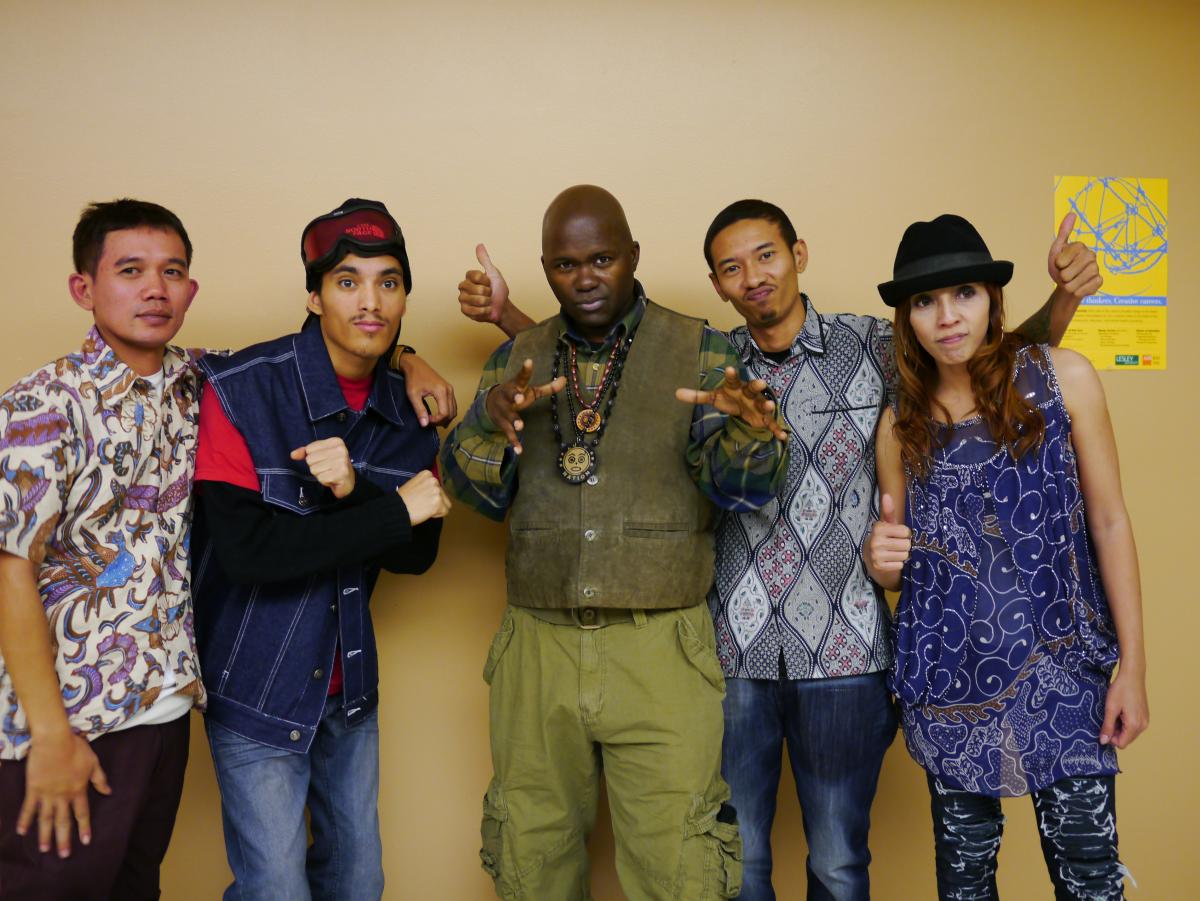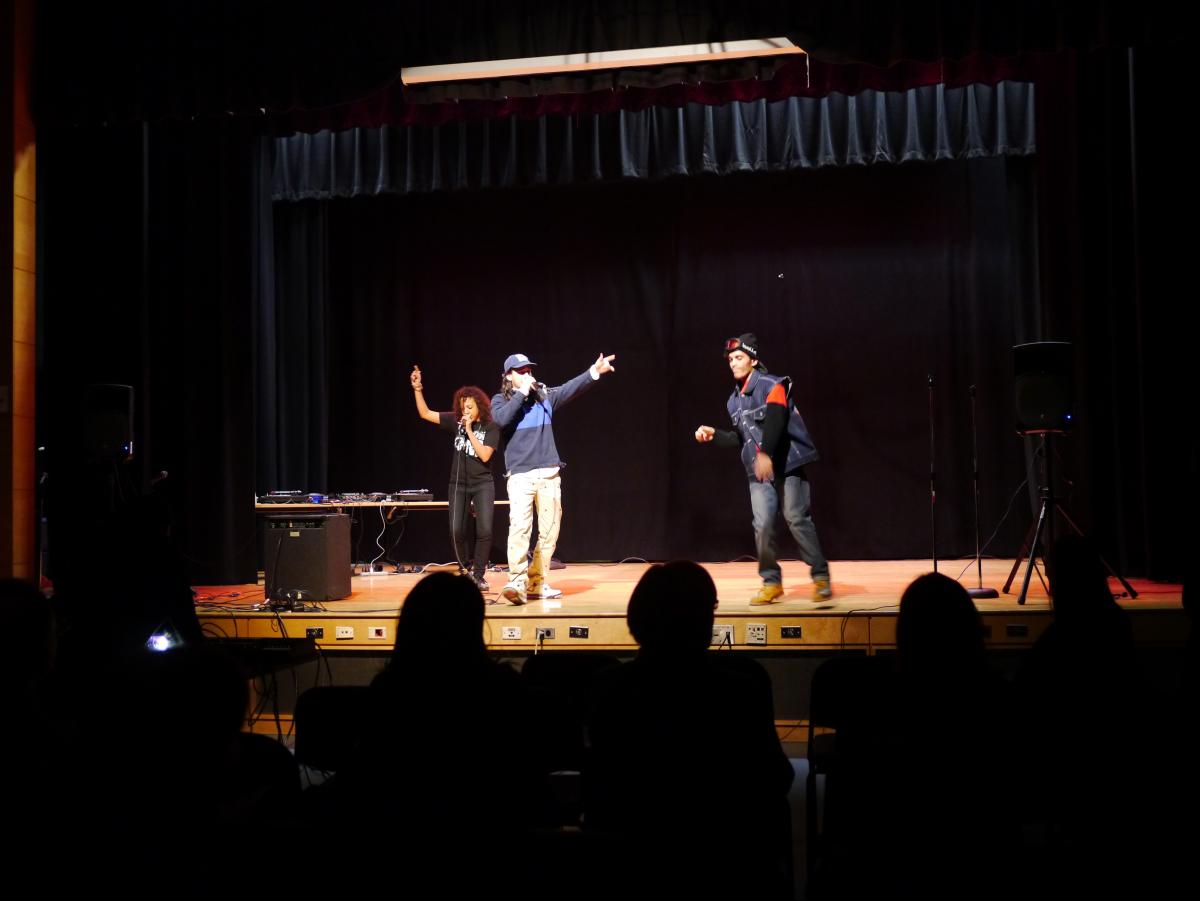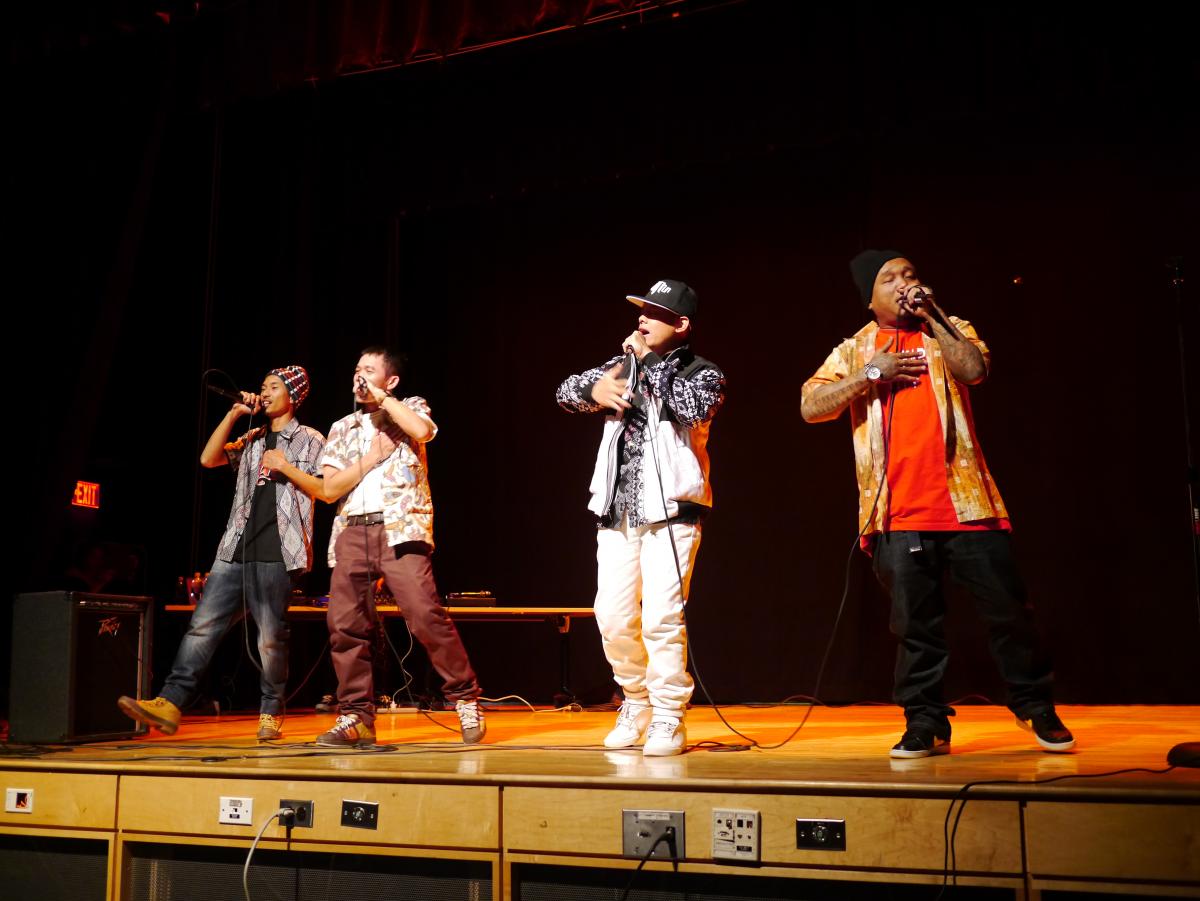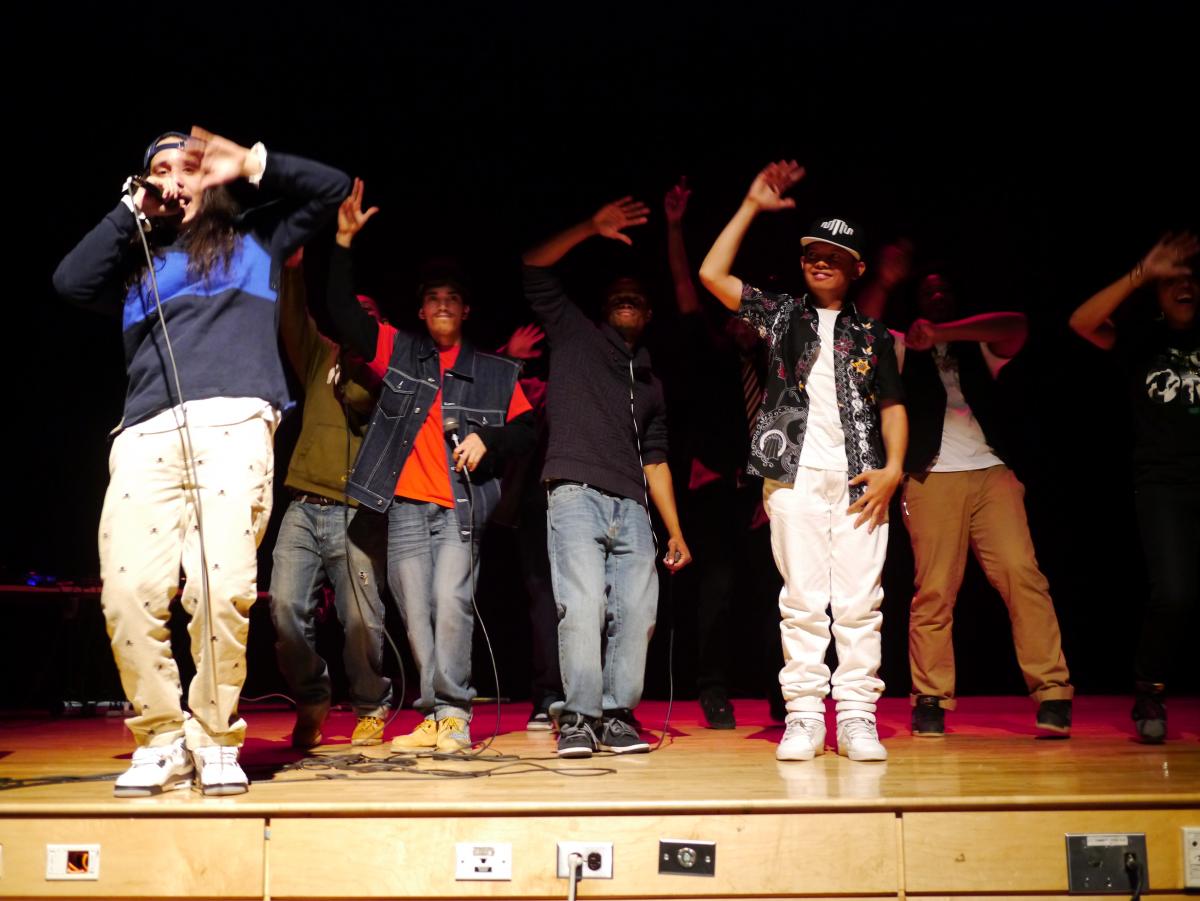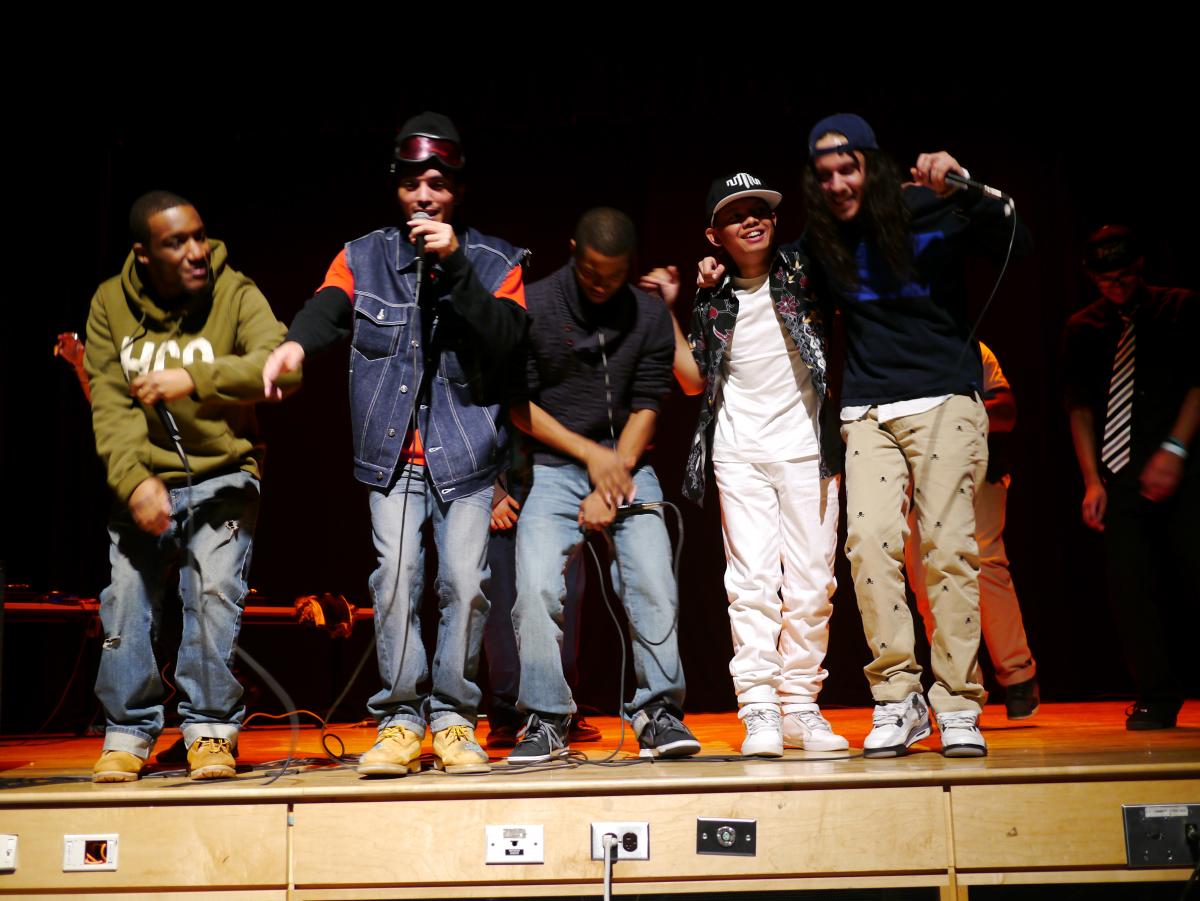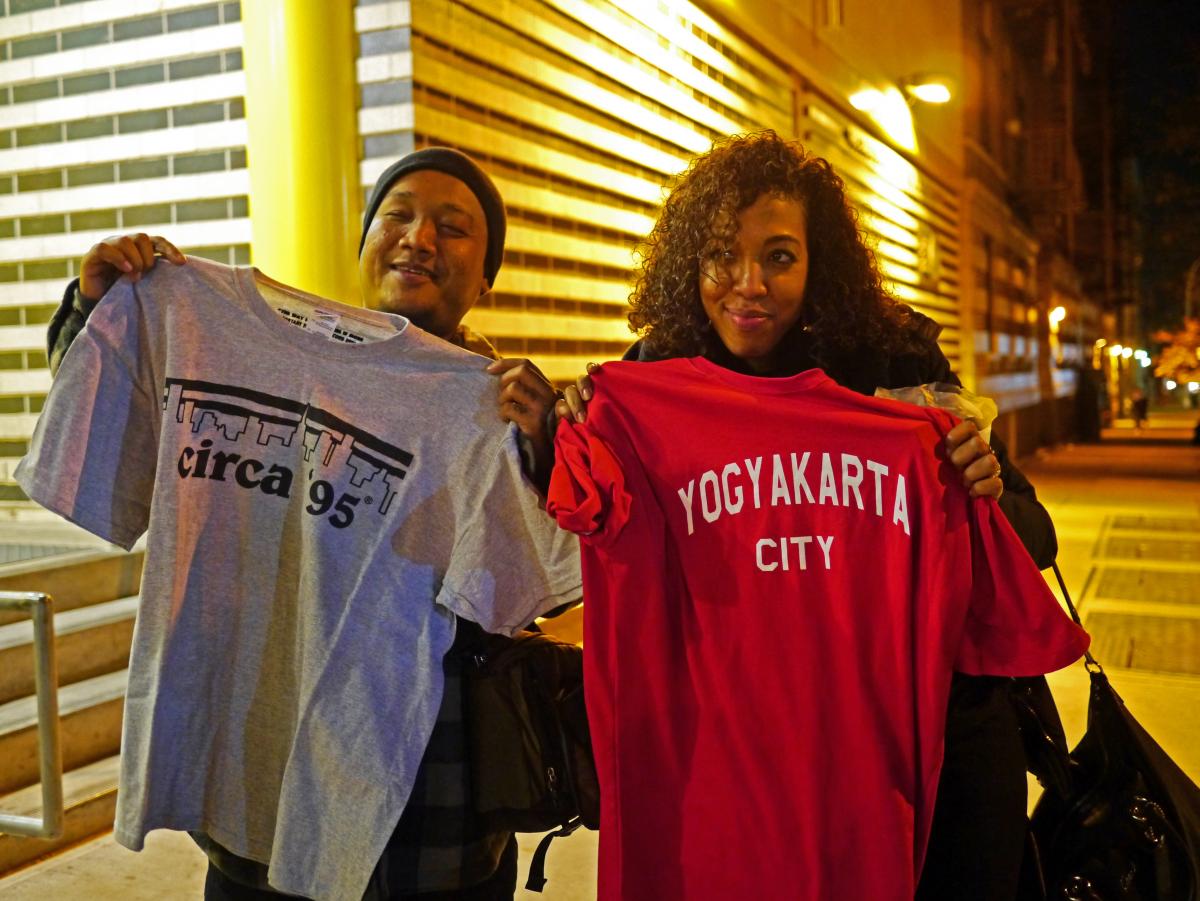 Photo Credits: Abi Baisas, NEFA
"I have watched a lot of film documentation about the Bronx and hip hop; about scratching; about graffiti... but today we met the reality of the Bronx, what hip hop is supposed to be: the empowerment of the community... and we got a lot of inspiration because of it." - Marzuki Mohamad a.k.a Kill the DJ
JHF made their way south to Washington, D.C. next. While at the nation's capital they had their State Department orientation, did some sight-seeing, performed on the Kennedy Center Millennium Stage (which you can watch here), participated in several interviews, and spent Thanksgiving with Stanley Harsha, Assistant to the Fulbright Foreign Scholarship Board.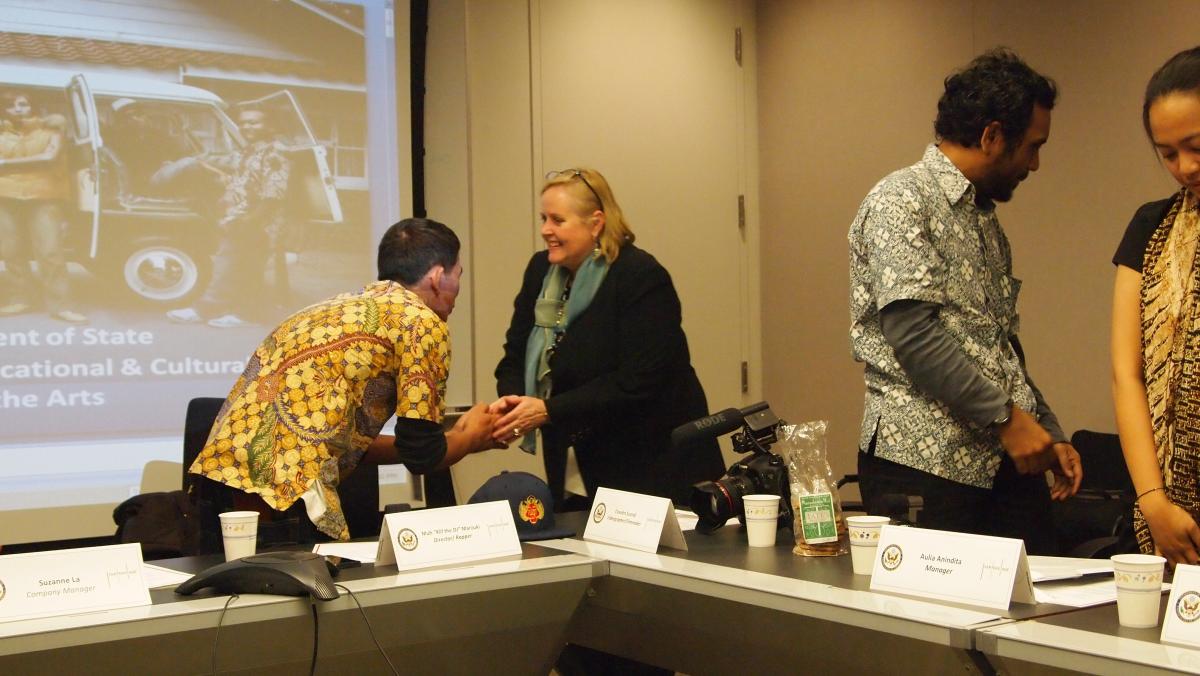 Kill the DJ with Stacy White, Cultural Programs Division Chief at U.S. Dept of State Bureau of Educational and Cultural Affairs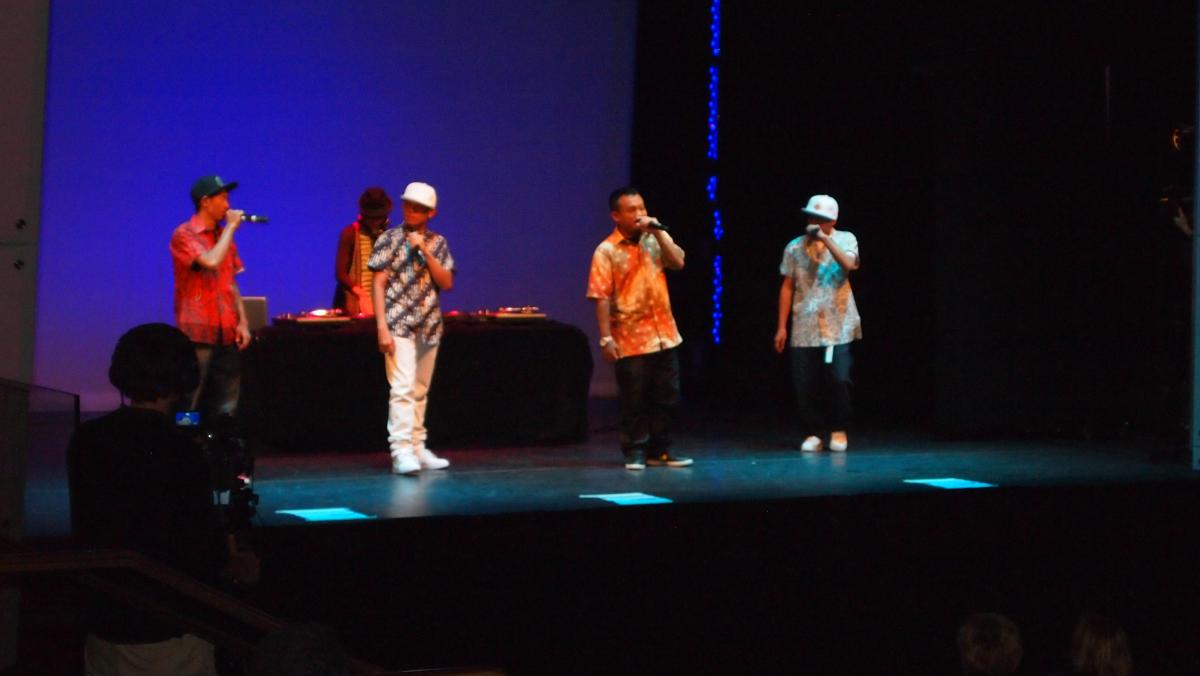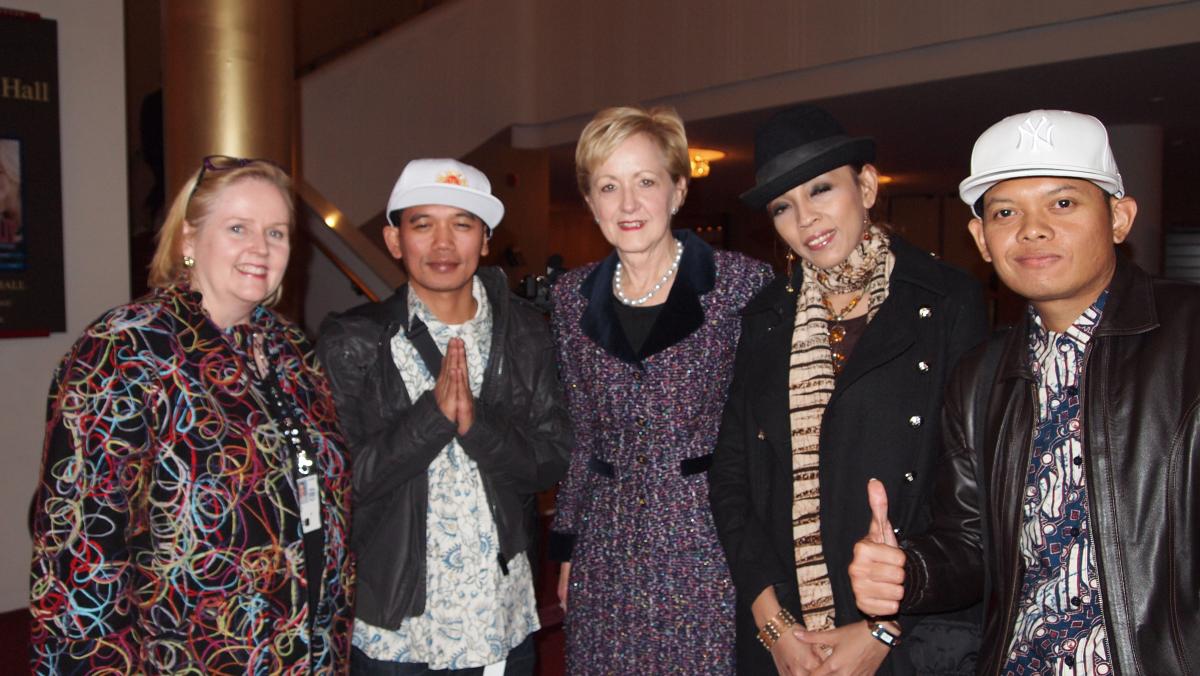 JHF with Stacy White and Ann Stock, Assistant Secretary of State for Educational and Cultural Affairs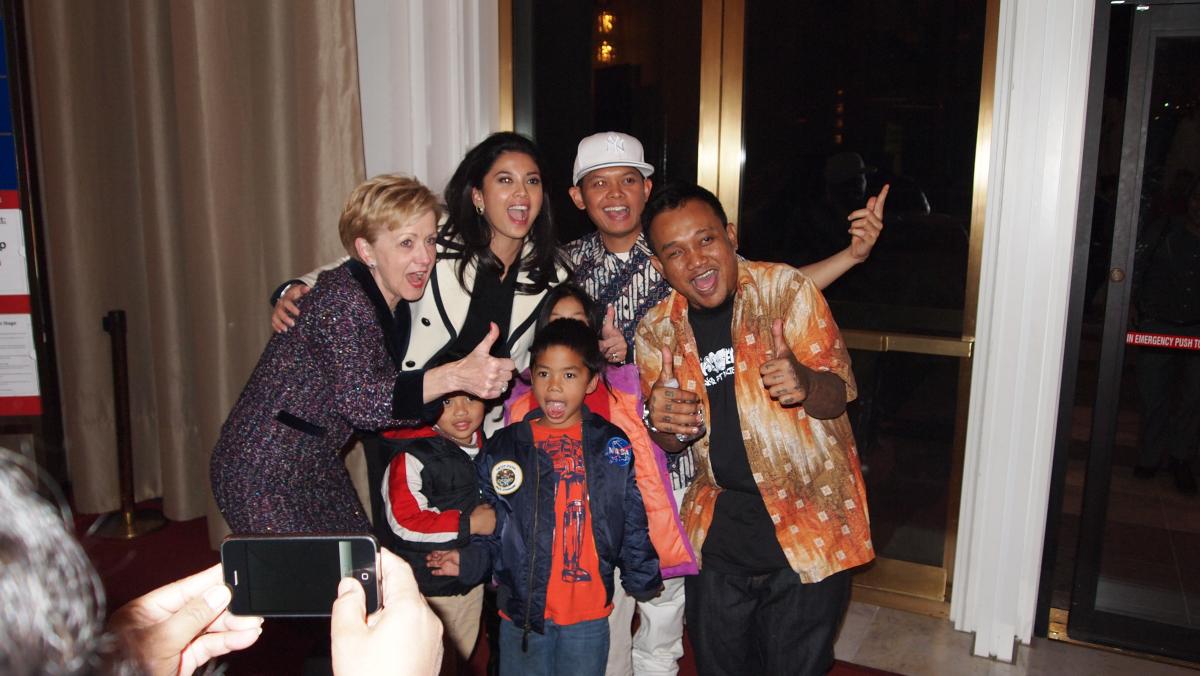 Photo Credits: Ann Wicks, NEFA
They also spent time shooting a music video, featured below!
After spending time in Scottsdale, Arizone and in Davis and Santa Barbara, California, the group ended their Center Stage tour in San Francisco. Hosted by Yerba Buena Center for the Arts, they participated in several workshops including one with local high school students and another with writing students as a part of Youth Speaks. They also mingled with other artists at Oakland's Art Murmur, and performed at La Peña Cultural Center with Gamelan Sekar Jaya, a company of musicians and dancers based in San Francisco Bay Area specializing in the performing arts of Bali.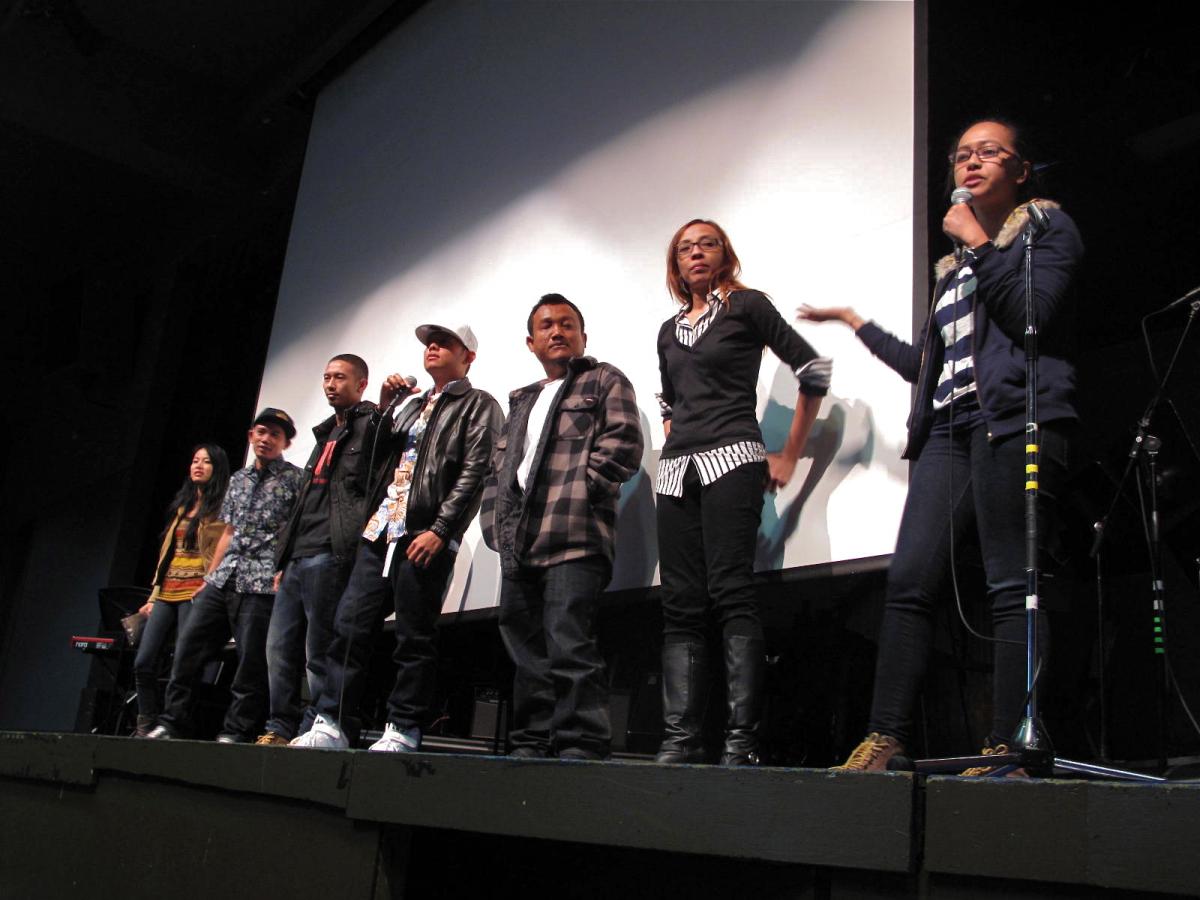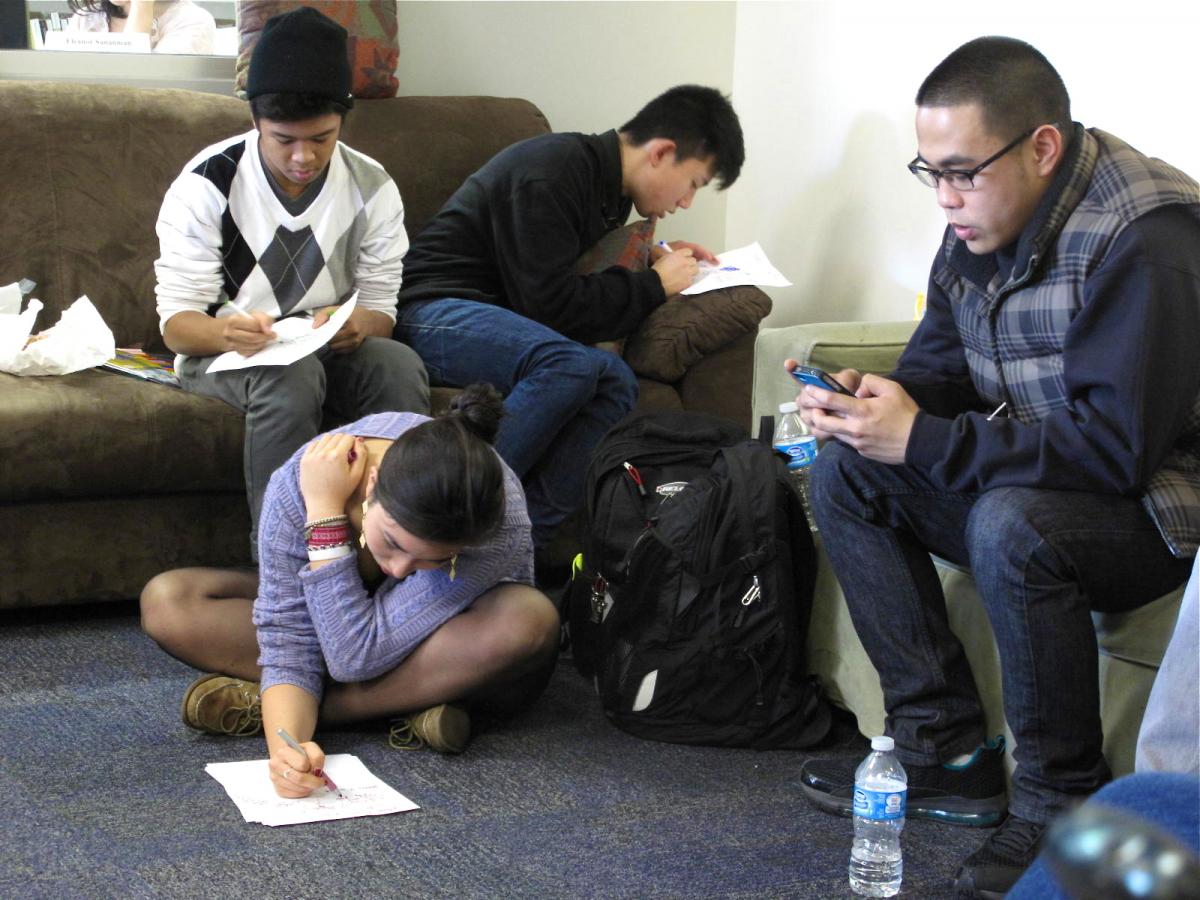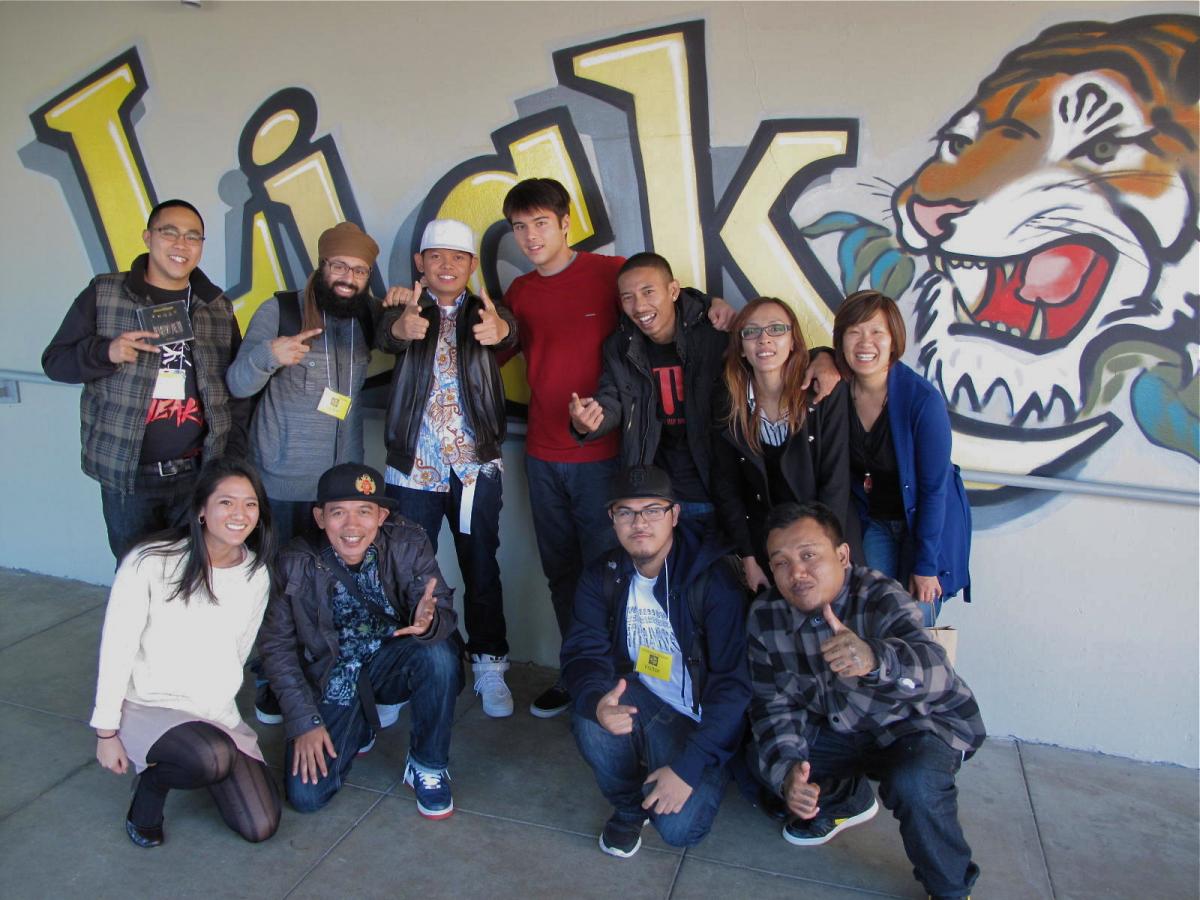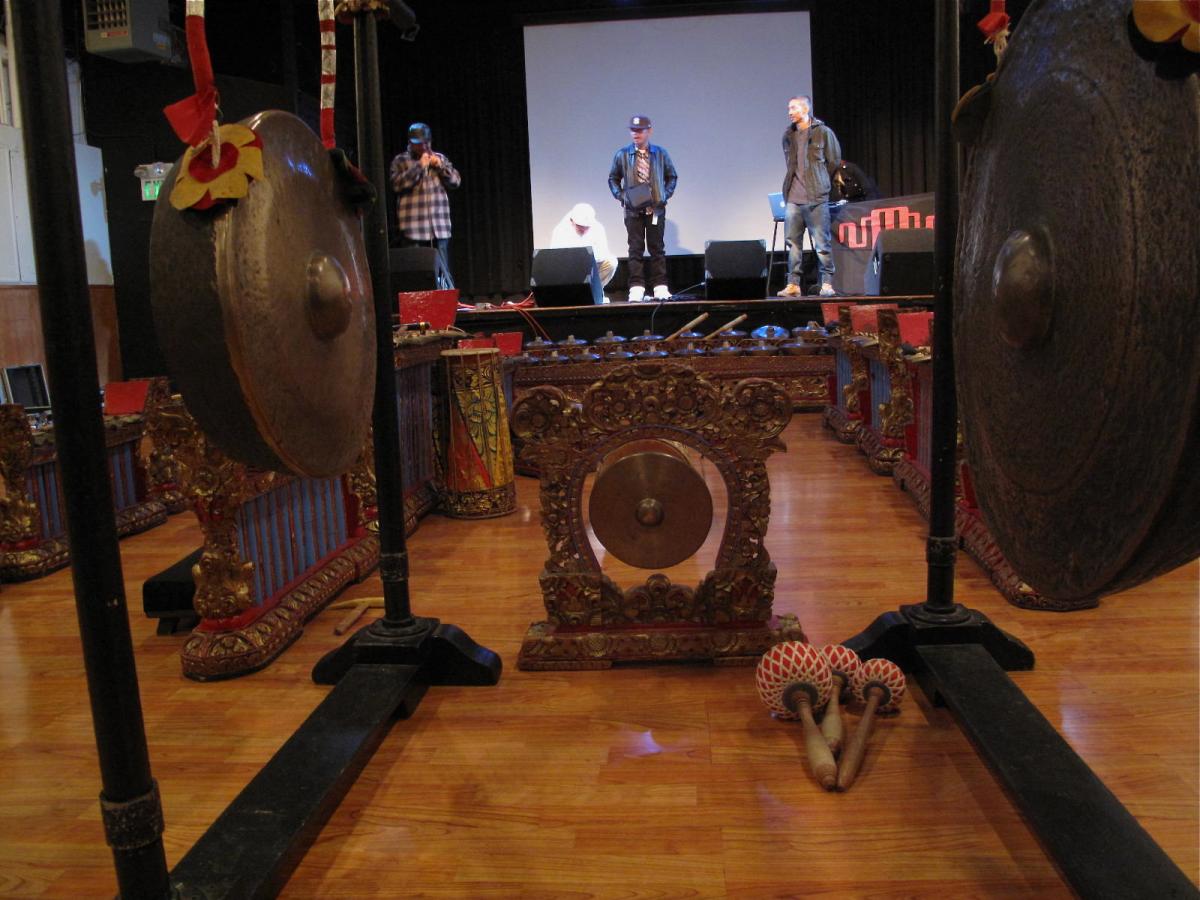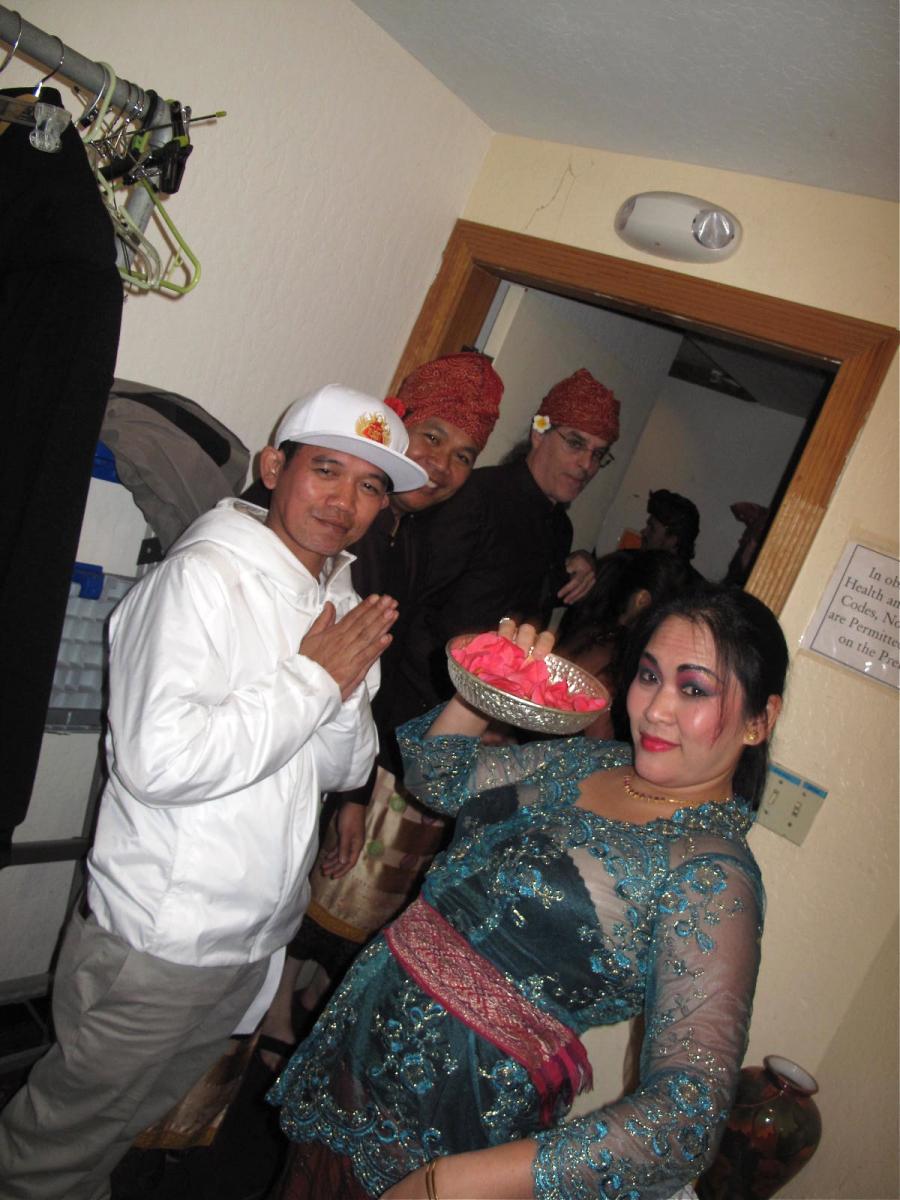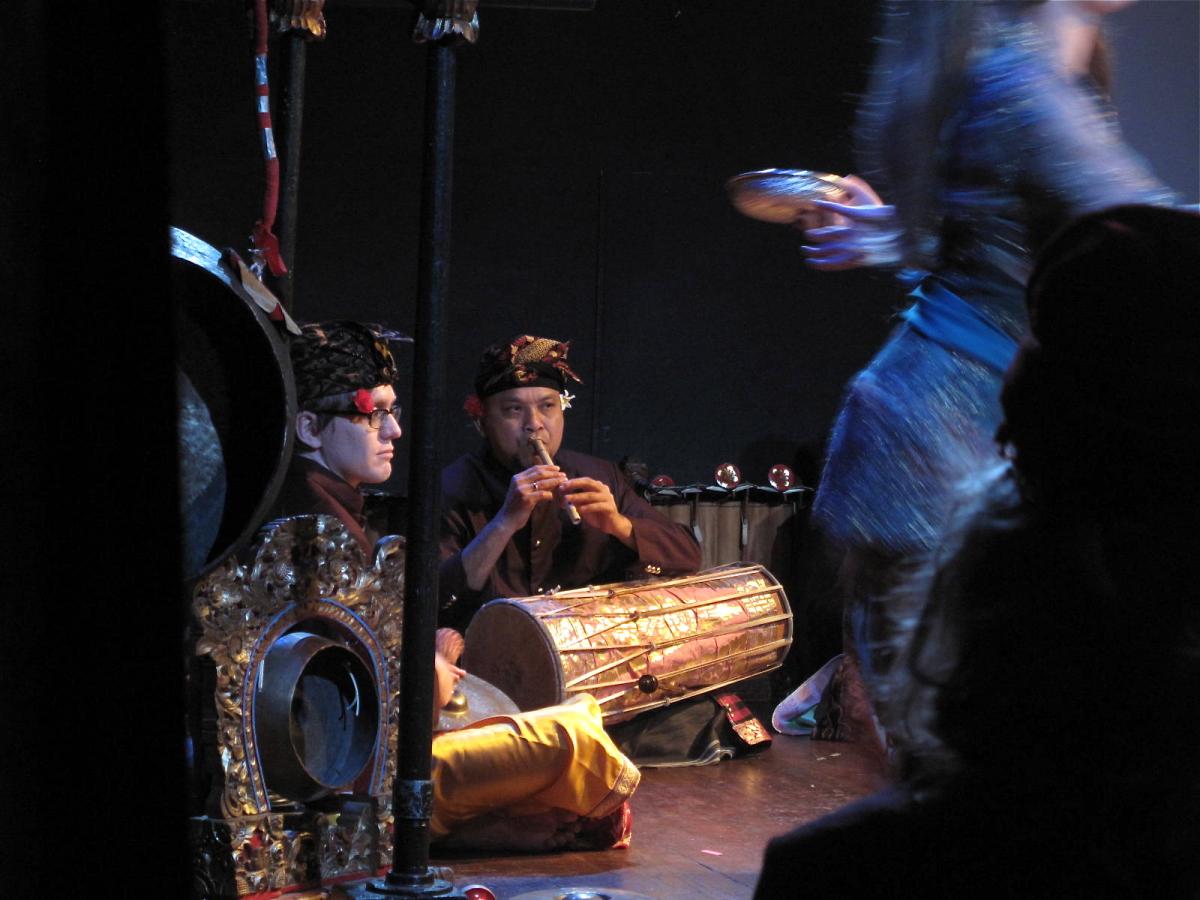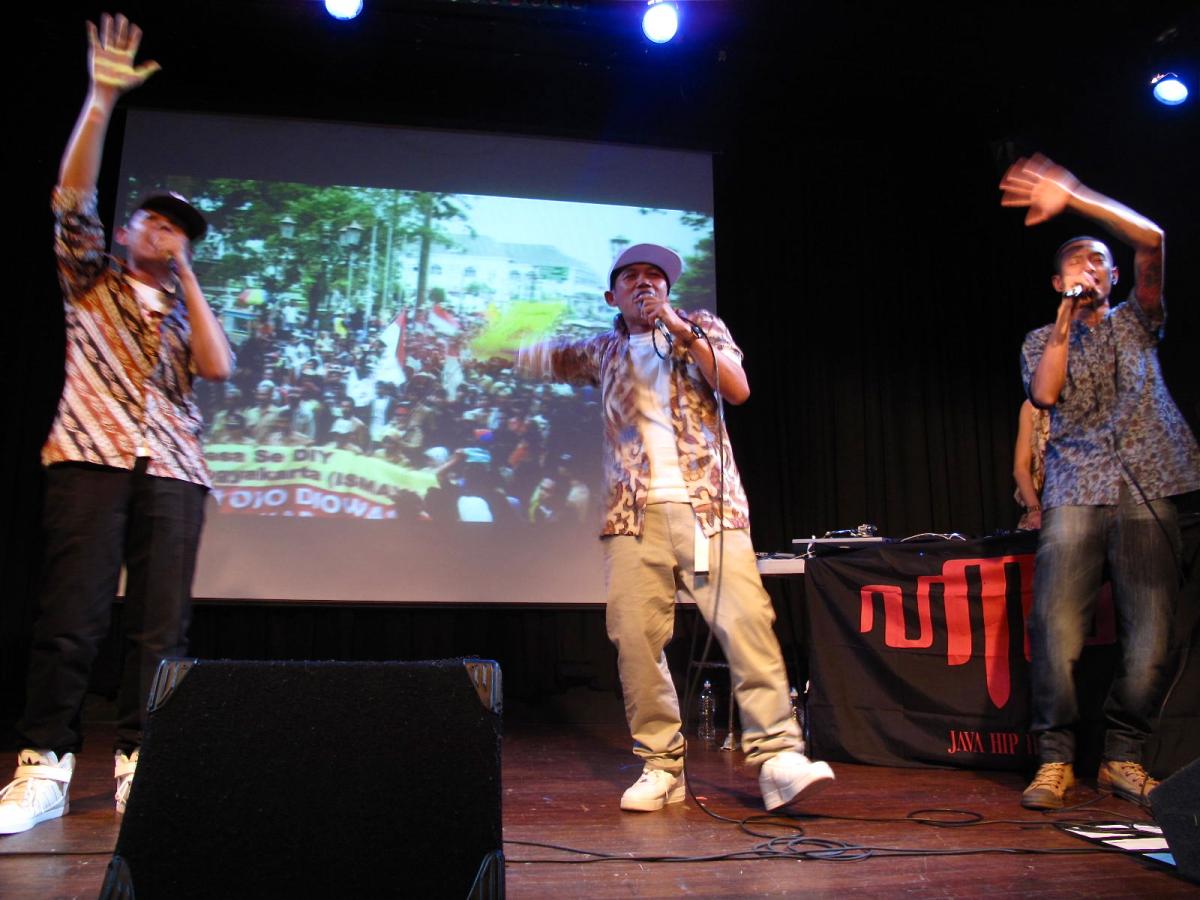 Photos Courtesy of Yerba Buena Center for the Arts
Jogja Hip Hop has continued to tour and travel since returning home to Indonesia, and even wrote up a "travel diary" of their Center Stage experience that was published in Rolling Stone Indonesia, which you can read here.
Follow their Facebook for all the latest news!
Now that we have looked back on each tour that happened during the Pilot Year of Center Stage we can't wait to show you what we are planning for Round Two! Stay turned for updates from our trips to Morocco, Pakistan, and Vietnam as Center Stage 2014 starts to take shape.