Old & New Friends in Pakistan
Dec 16, 2015
Old & New Friends in Pakistan
Since the beginning of Center Stage in 2012 we've had the good fortune to work with artists from Pakistan. We were thrilled when the U.S. Embassy in Pakistan partnered with us this year on Center Stage Pakistan. Center Stage sent a delegation of staff and U.S. presenters to Pakistan in 2011 and 2013 to meet artists and learn more about the cultural context of Pakistan. That first trip was a huge learning experience; we came to understand that there's a vibrant music scene in Pakistan that goes beyond traditional and folk music familiar to many people in the U.S. Rock, pop, hip hop, jazz, and punk all exist and all of the musicians struggle to gain exposure and professional experience.
Building on our prior experience and knowledge about the cultural scene, this third trip to Pakistan allowed us to dig deeper into what's currently happening, including many new festivals and opportunities. Though I've planned our past trips to Pakistan, this was the first time I've been able to visit. It was great to finally experience the country in-person and see many places that I've only heard about.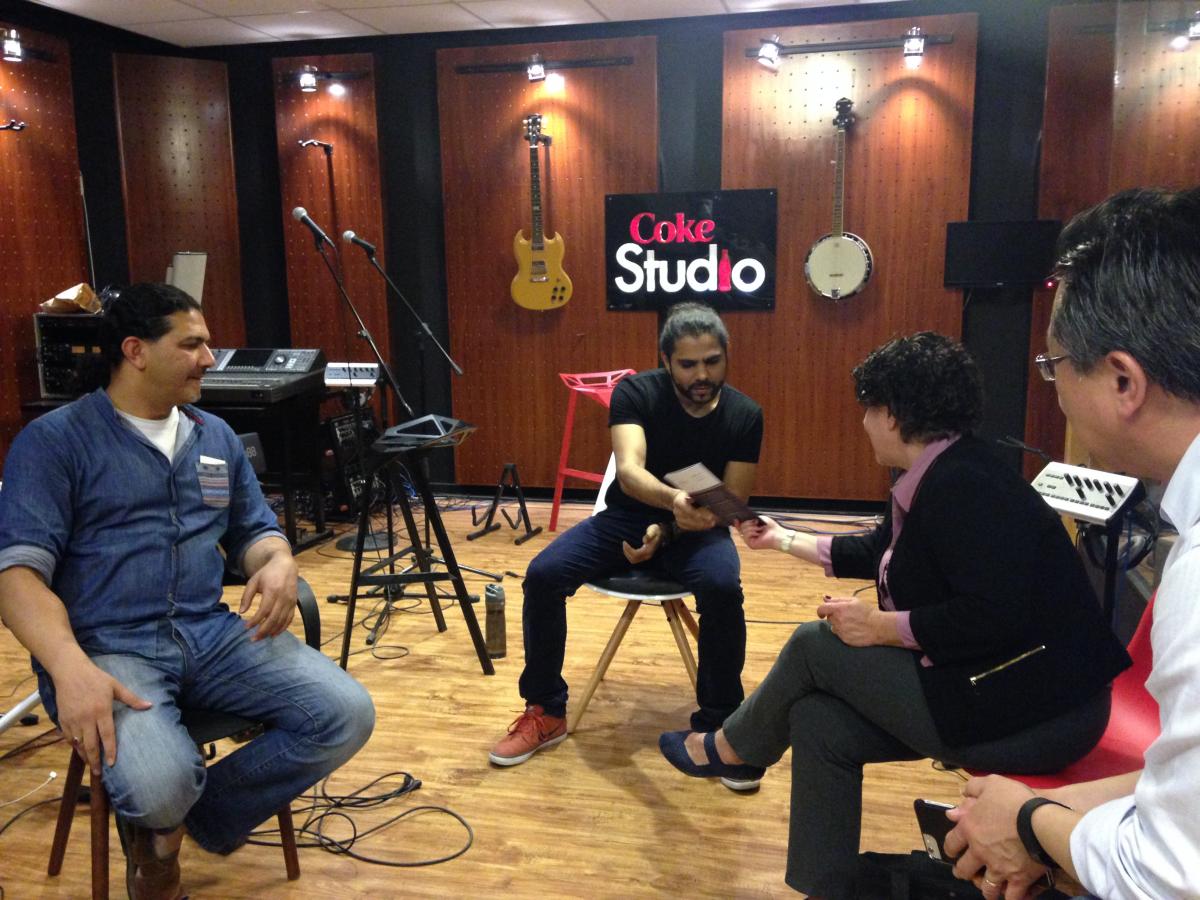 Arieb Azhar, Deirdre Valente, and Emil Kang during a meeting at Coke Studio. 
Center Stage Season One alum Arieb Azhar was the primary coordinator for our trip. He and his colleagues at FACE were the best hosts you could ever want: they made sure all of our meetings were scheduled, we got where we needed to on time, and most importantly, they fed us really well!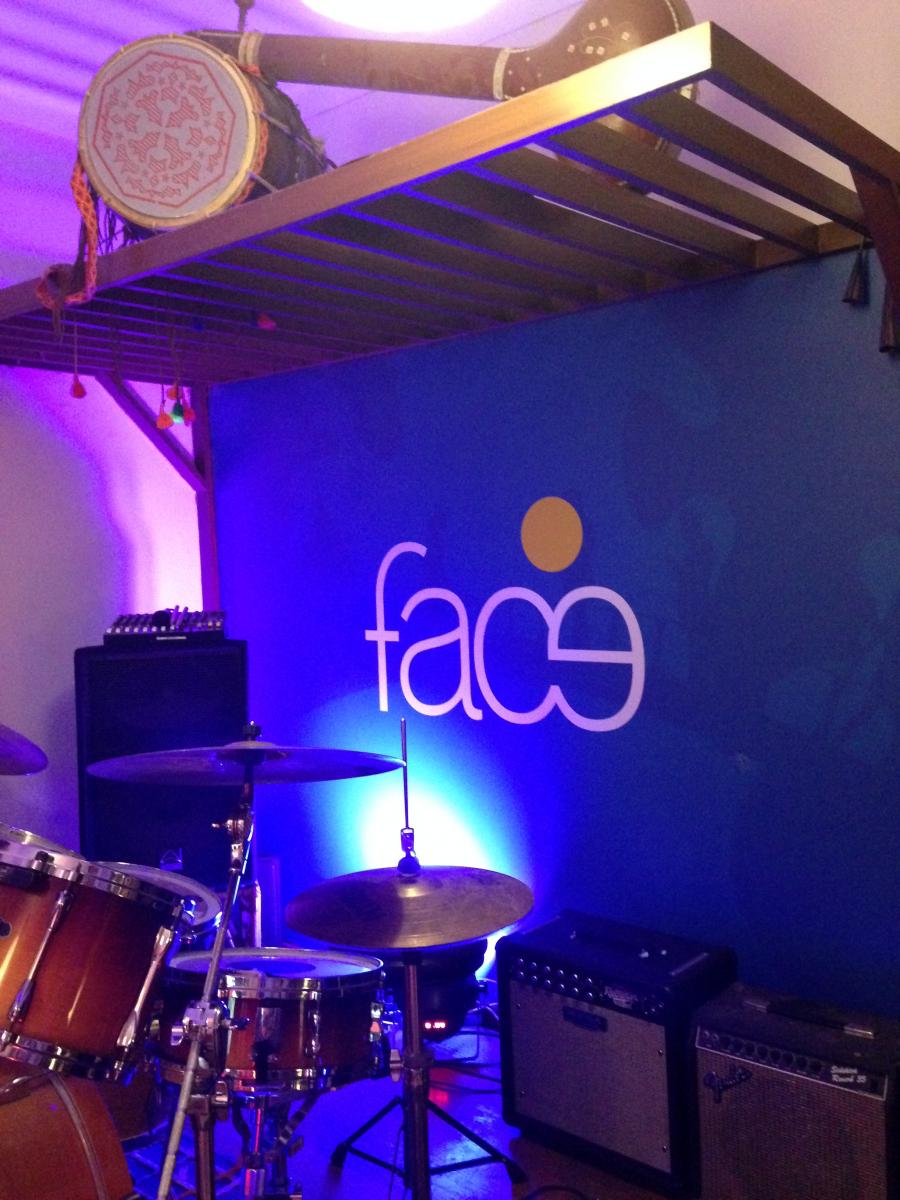 In addition to meeting with the artists under consideration for Center Stage Pakistan we also did one television and three radio interviews, two panel discussions with college students about international touring, and met with fellow arts administrators over tea at the home of the U.S. Cultural Attaché, Dr. Daniel Mattern.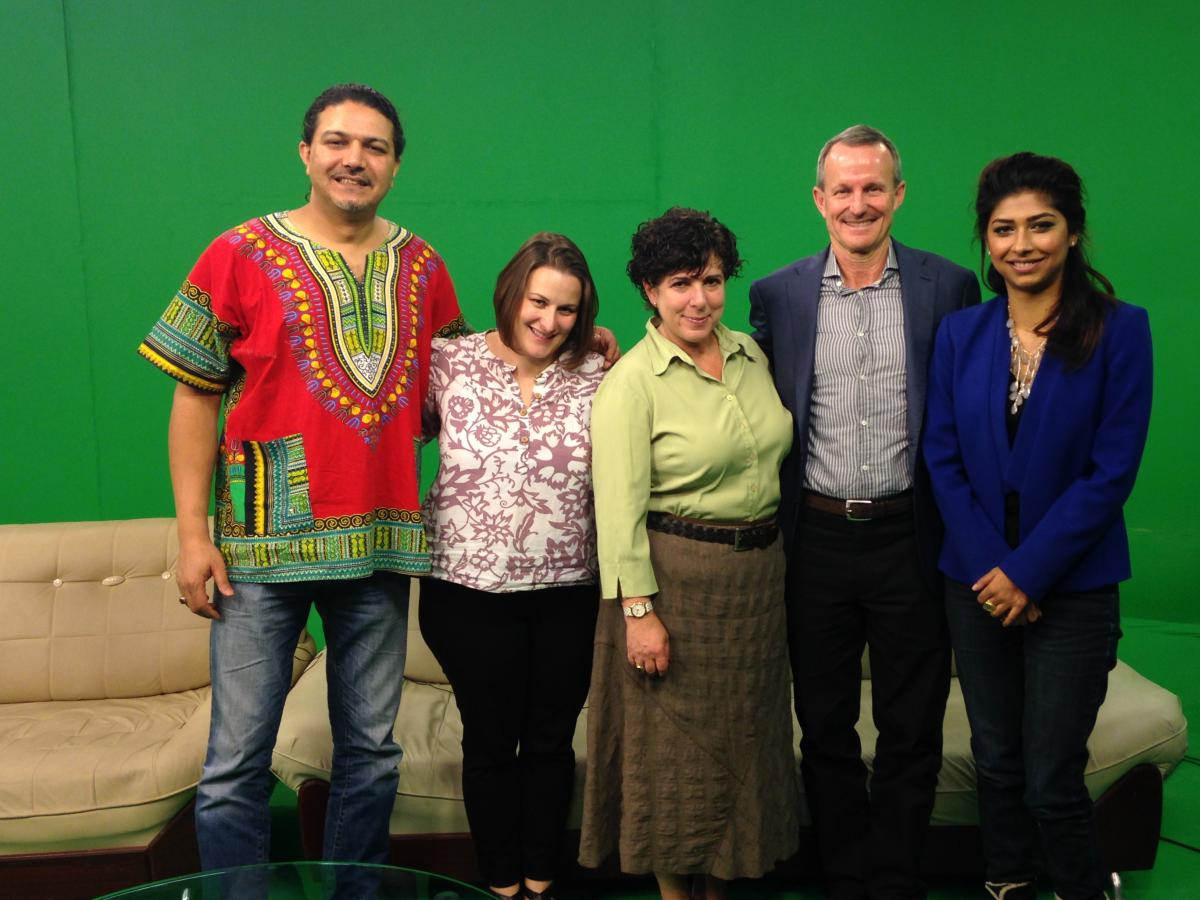 Arieb Azhar, Adrienne Petrillo, Deirdre Valente, & Rob Gibson with Maha for an interview on PTV World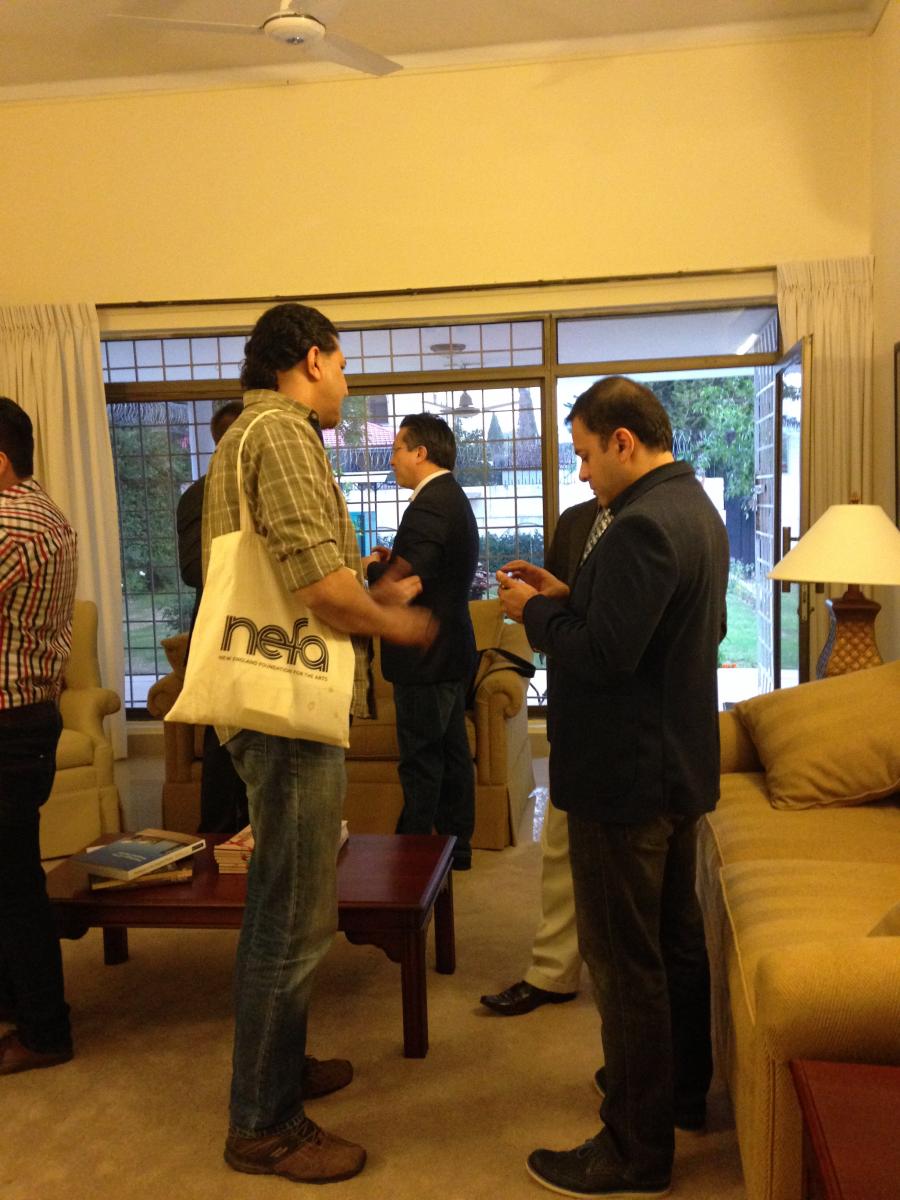 Arieb Azhar and Zeejah Fazli of FACE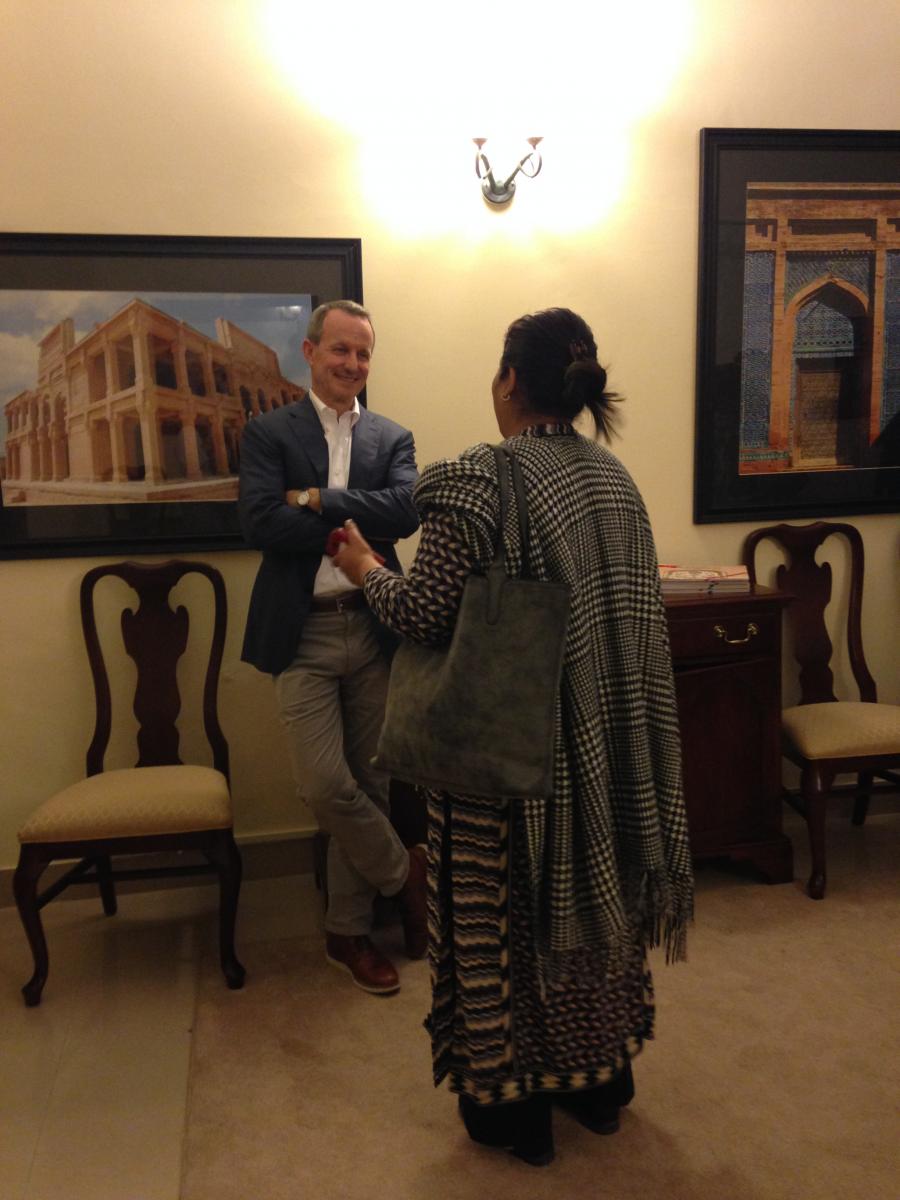 Rob Gibson talks with staff from the U.S. Consulate in Karachi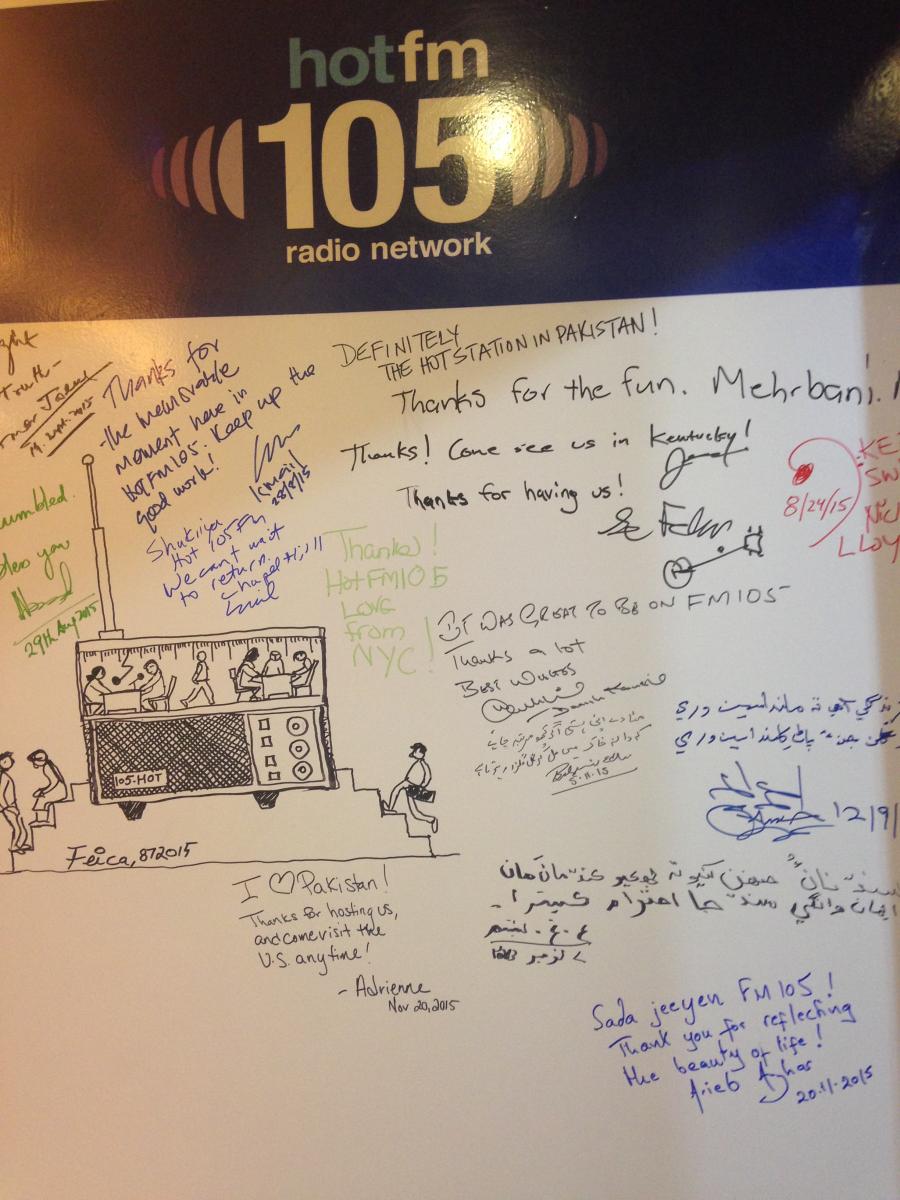 The Center Stage team signed the wall after an interview with Hot FM 105
The best part of the trip was seeing old friends and meeting people with whom I've only had email relationships. Season 2 alums Khumariyaan invited us to a private show which included a nerve-wracking 45 minute ride high into the mountains above Islamabad followed by a delicious dinner.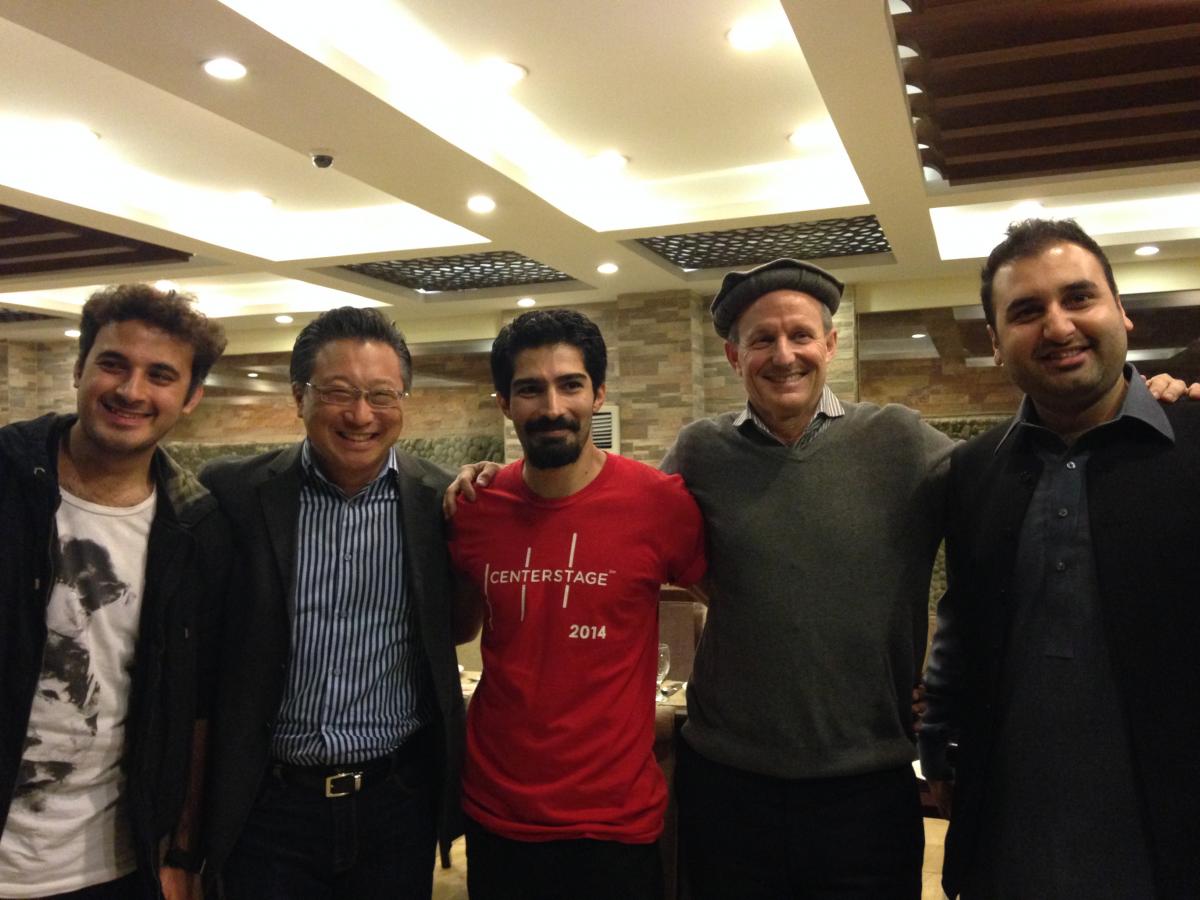 Emil Kang and Rob Gibson with members of Khumariyaan. 
Gumby, who toured with noori in Center Stage Season One, met up with us in his hometown of Karachi where we heard about his many projects.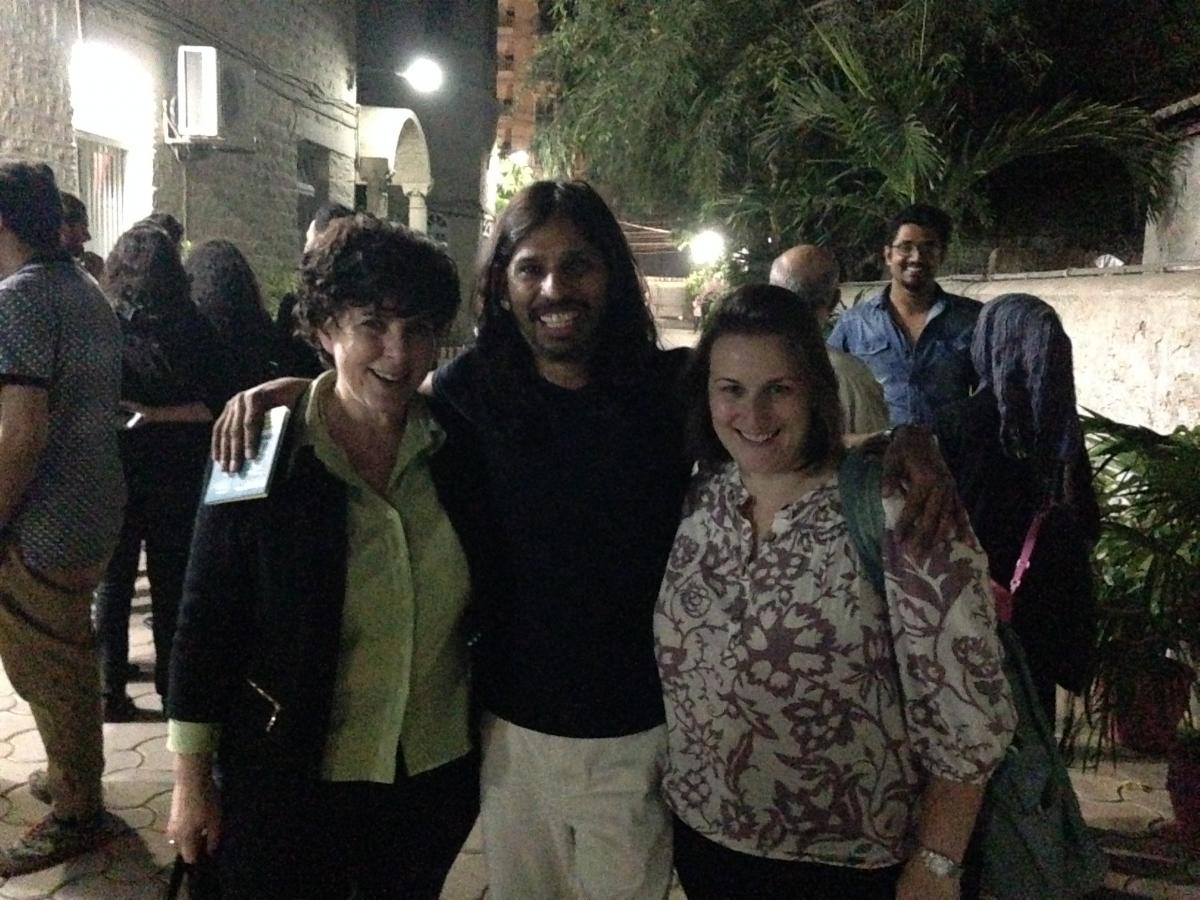 Deirdre Valente, Gumby, and Adrienne Petrillo. 
Thanks to some unintended double-booking we happily ran into the hilarious Saad Haroon at a radio station in Karachi.  Saad helped us to identify the very funny Danish Ali and Ali Gul Pir who toured with Center Stage Season One under the name Very Live.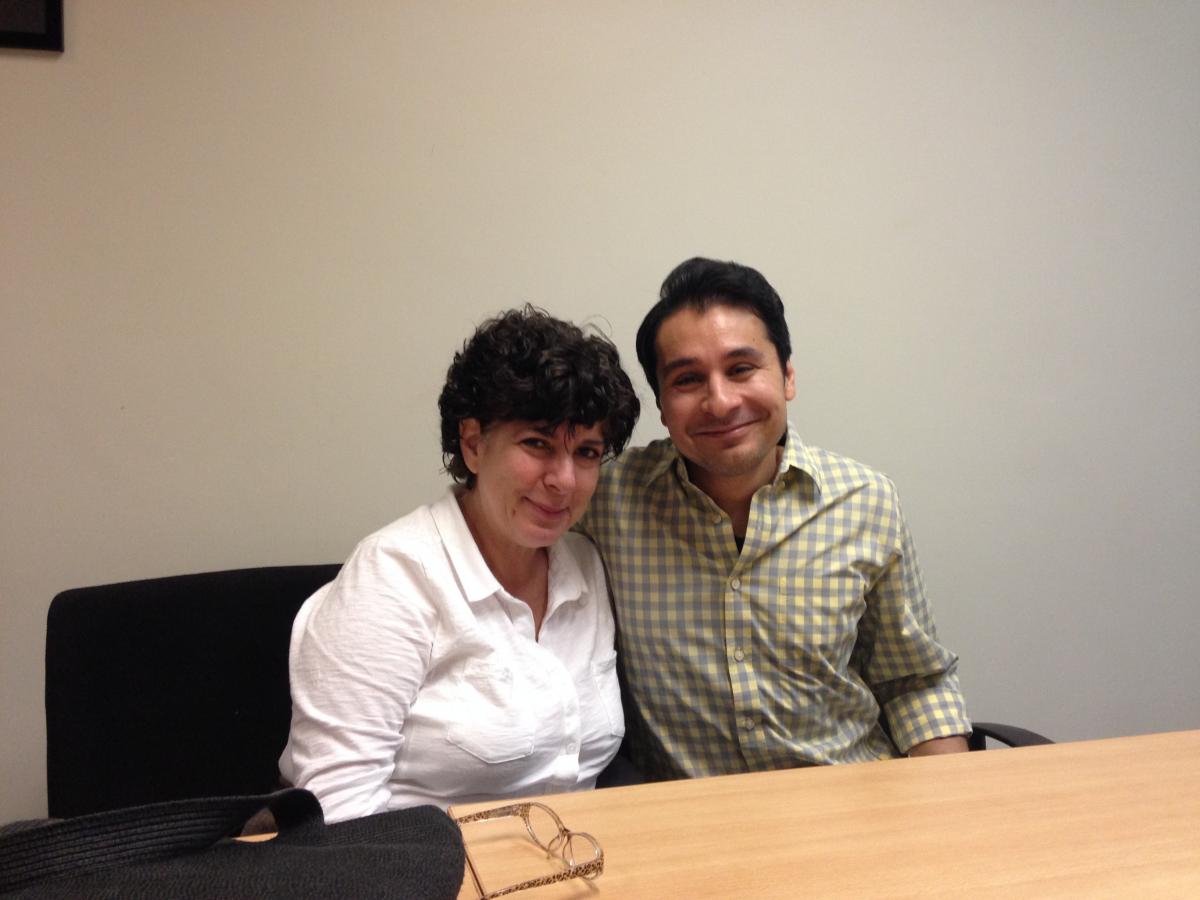 Deirdre Valente and Saad Haroon. 
Center Stage has been pivotal for many of the artists we've toured and the artists in Pakistan have taken advantage of the program by putting their experience to use at home. Arieb Azhar has been part of producing the Music Mela festival and Khumariyaan and Poor Rich Boy from Season Two were part of a showcase of Pakistani bands at the SXSW Music Festival. Building long-term relationships helps promote understanding between people and cultures, and I've experienced that firsthand over these past four years working on Center Stage. Finally visiting Pakistan meant reunions with old friends and meetings with new friends. There was plenty of great music and good food. It was an incredible trip to Pakistan, and I extend my deepest thanks to all of our colleagues at the U.S. Embassy in Islamabad, the U.S. Consulate in Karachi, and the entire team at FACE. I can't wait for another visit! 
All photos courtesy of Adrienne Petrillo