JOB OPPORTUNITY: Company Manager, English/Swahili Speaker, sought for September 2016 tour
Mar 24, 2016
JOB OPPORTUNITY: Company Manager, English/Swahili Speaker, sought for September 2016 tour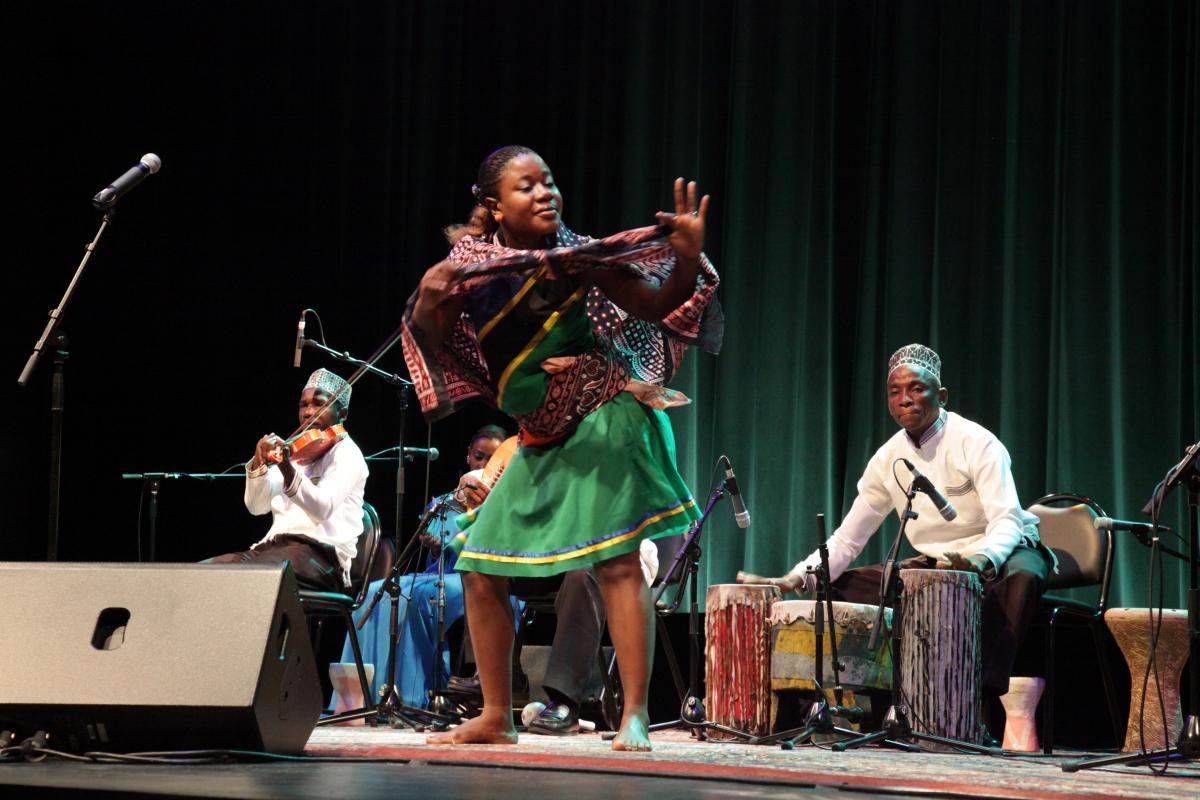 Excellent, experienced, articulate, and culturally responsive COMPANY MANAGER sought for independent month-long USA tour in September 2016.
The tour is part of Center Stage a performing arts cultural exchange and public diplomacy project.
Responsibilities 24/7 logistics management and artist care, English-Swahili translation as required, on-site representative of Center Stage in host communities; contract implementation and vendor relations; manage daily schedule, respond to media requests/schedule interviews; drive rental passenger vehicles (15-passenger vans and Sprinters); collect materials (program books, press articles, etc), and actively participate in Center Stage's social media outreach (twitter, FB, CS blog) -- texts, video, photos; oversee merchandise sales, make reports (daily and wrap up, narrative and financial), and provide other information to document and evaluate the tour.
Requirements US citizen or permanent resident; 2-3 years of touring experience in comparable position; valid drivers' license; production/technical/backstage knowledge – especially about audio and backline is a plus. Conversational Swahili required.
Finances Center Stage company managers are employed by Lisa Booth Management, Inc. Salary: $1,500 per week for 5 weeks (to allow for pre-tour prep and reporting out immediately post-tour).Single hotel room in same hotel as the company when you travel; r/t transportation arranged and paid throughout the tour and from/to home; meal & incidental daily allowance calculated at US gov. rate. Social Security, Medicare, federal and state tax withheld as mandated by law and per info you provide to us on a completed W-9 form. Workers' comp and basic disability are provided as mandated by NY state law.
Please read through the Center Stage web site before considering this position.
Do not apply unless you are available for pre-tour work as of August 15, travel on tour September 1 – October 2, 2016 with final reporting ending on or before October 10, 2016. Swahili language skills required.
To apply, send cover letter, resume, and 3 references via email only to artslbmi@msn.com; subject line: Center Stage Company Manager.  No phone calls, please
Photo by Werner Graebner