Depth, Breadth, and Variety of History in Algeria
Jun 17, 2015
Depth, Breadth, and Variety of History in Algeria
I admit it: I was impressed with the very idea of being in Algeria. Algeria! To travel there with Center Stage on their advance trip for the 2016 season promised amazing talent, music, culture, food, and more. And it delivered on all counts.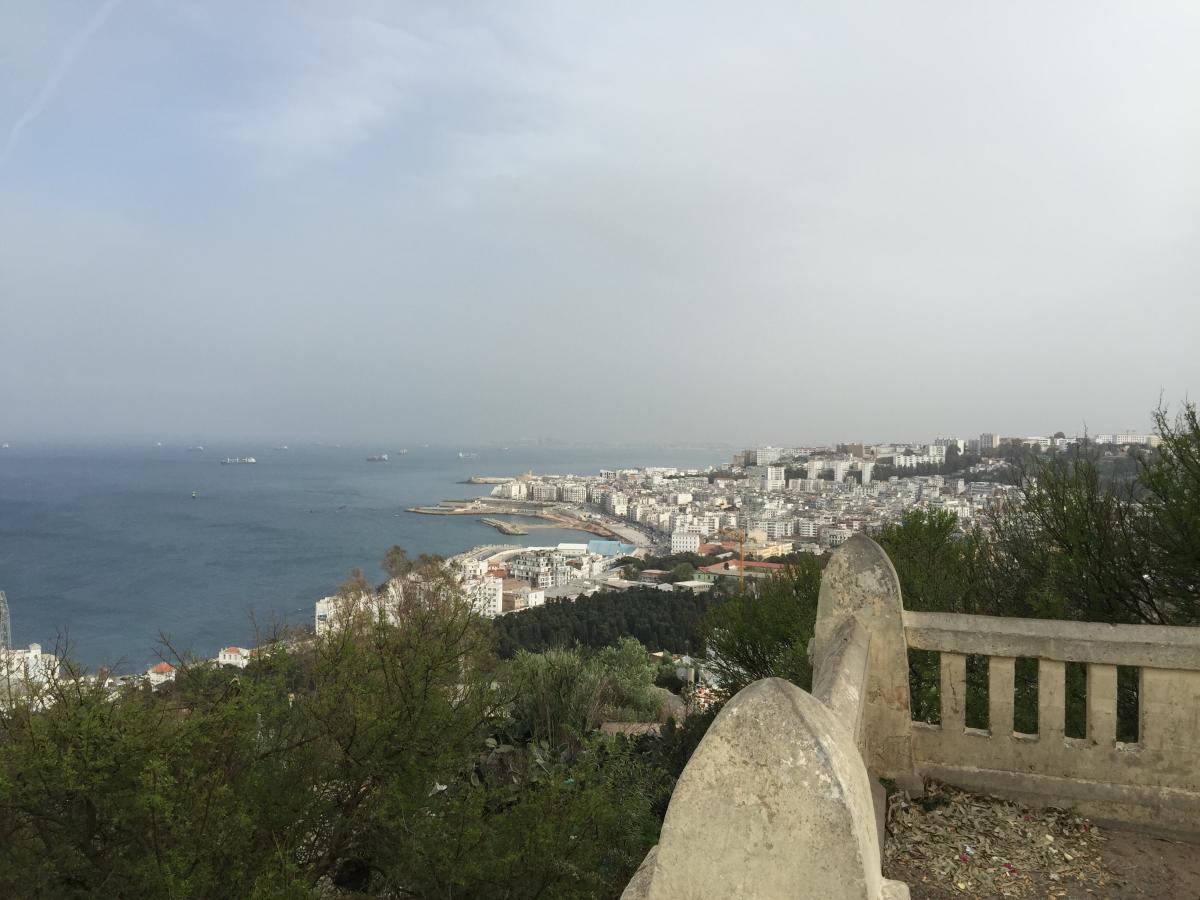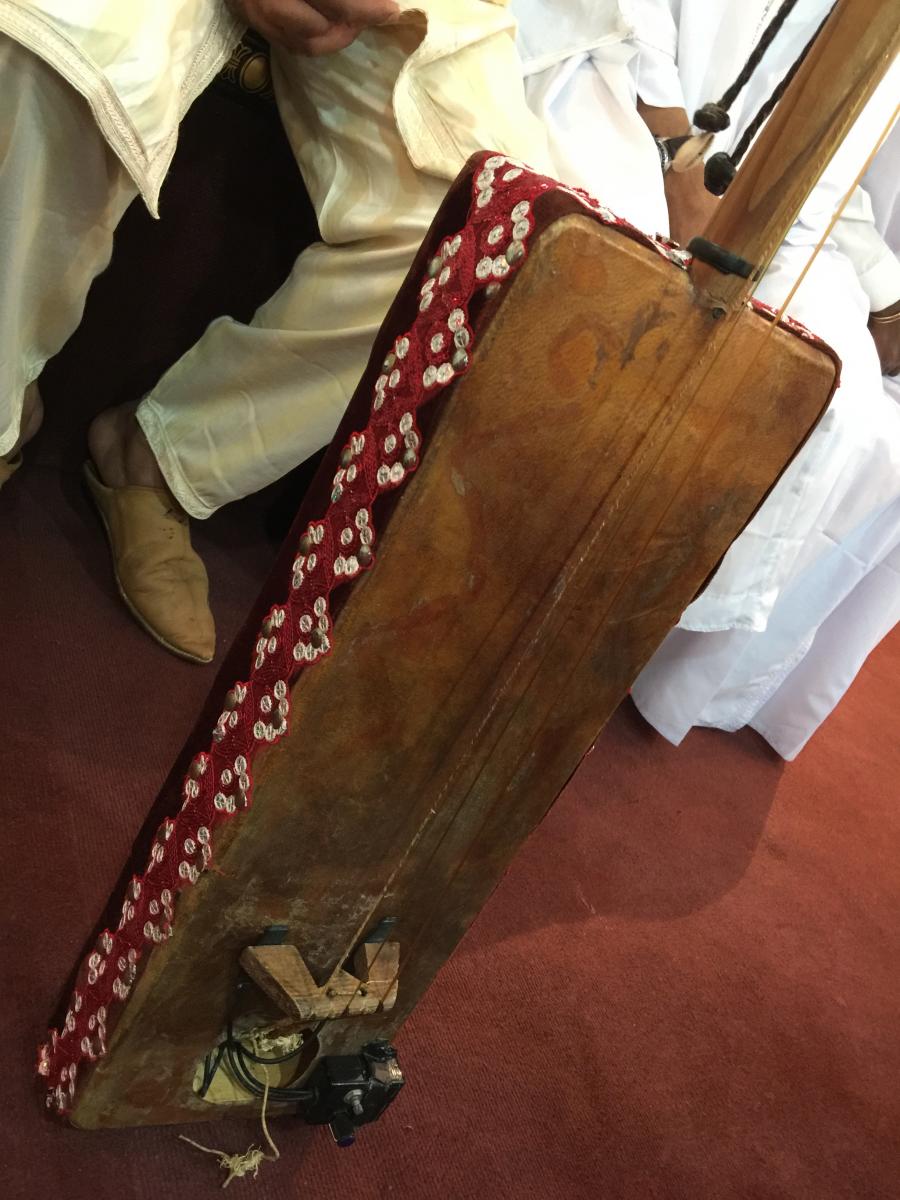 Early on, our submergence in music began at the Music Institute. There was much singing and dancing, and the gumbri player actually let me (try) to play his gumbri. It was an early example of the ongoing friendliness, generosity, and welcoming nature of everyone we met. Summing it up in one word: marvelous.
That same friendliness and generosity were on display again when, after a truly disorienting drive, we arrived at the home of one ensemble being considered for Center Stage. They greeted us with a spread of drinks and cookies in their citrus-laden courtyard, with its staggeringly beautiful aroma, and proceeded to both show us their tiny but fully-functional home recording studio and then performed an entire set of Algerian traditional/reggae music for us five. They could not have been more generous.
The next day brought not only new sights and sounds, but also a rather spontaneous person-to-person cultural exchange, in the form of a young woman we met at the Museum of the Revolution. She was thrilled to have a chance to practice English, act as unofficial Algerian "civilian representative," and introduce us her to her mother (who had firsthand accounts of the Algerian Independence era). Later in the day music was again our focus, with a chance to watch El Gusto's rehearsal for a performance later that week, an absolutely amazing treat. (This is a band that has not performed in Algeria in about 60 years due to religious and political discord.) It was an historical cultural moment in Algiers, and it was celebratory, to say the least. Two original band members got up and danced a duet that was just incredibly touching. The music itself was incredibly vital – great intricate riffs, immaculately and precisely played – and the crowed was all up and dancing by the end. I felt insanely fortunate to be able to add my applause. It was a tremendous day of music, but the most astounding thing was really the warmth we got from every single person we encountered.
At the National Institute for Music, we were delighted to have the chance to listen to students perform, with one courageous young woman performing a piece she'd written herself in English, a capella, a marvelous moment. This same day, we were treated to a screening of the new movie about El Gusto (in preparation for their historic return to Algeria), followed by a Q&A with the filmmaker and two original band members.)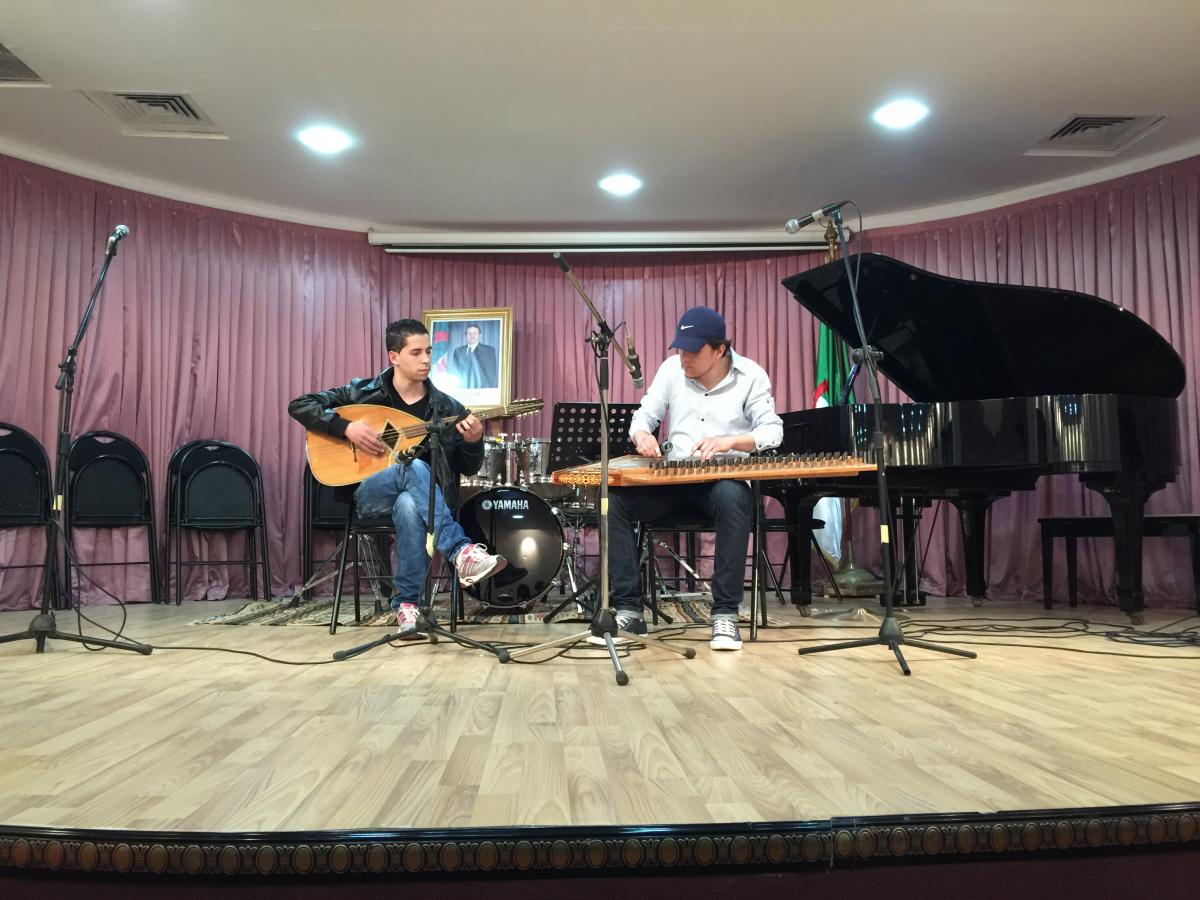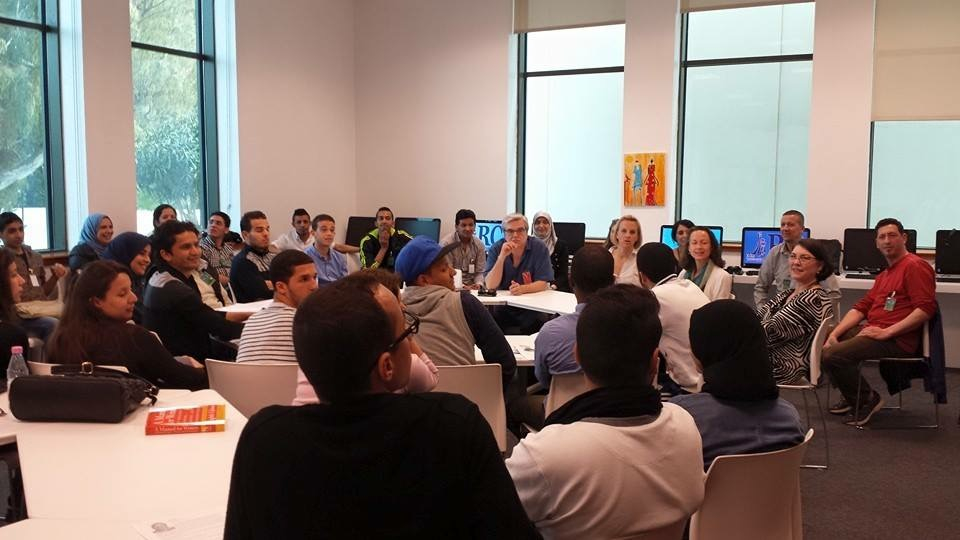 Toward the end of the week I had the chance to explore the near mythic Casbah, the famous Algiers neighborhood with narrow, twisty passageways so rich in history – history you can feel. Our guide gave us a fascinating look at the intricate history of the place, which has been home to Phoenicians, Romans, Vandals, Berbers, Turks, the Spanish, and the French over the centuries.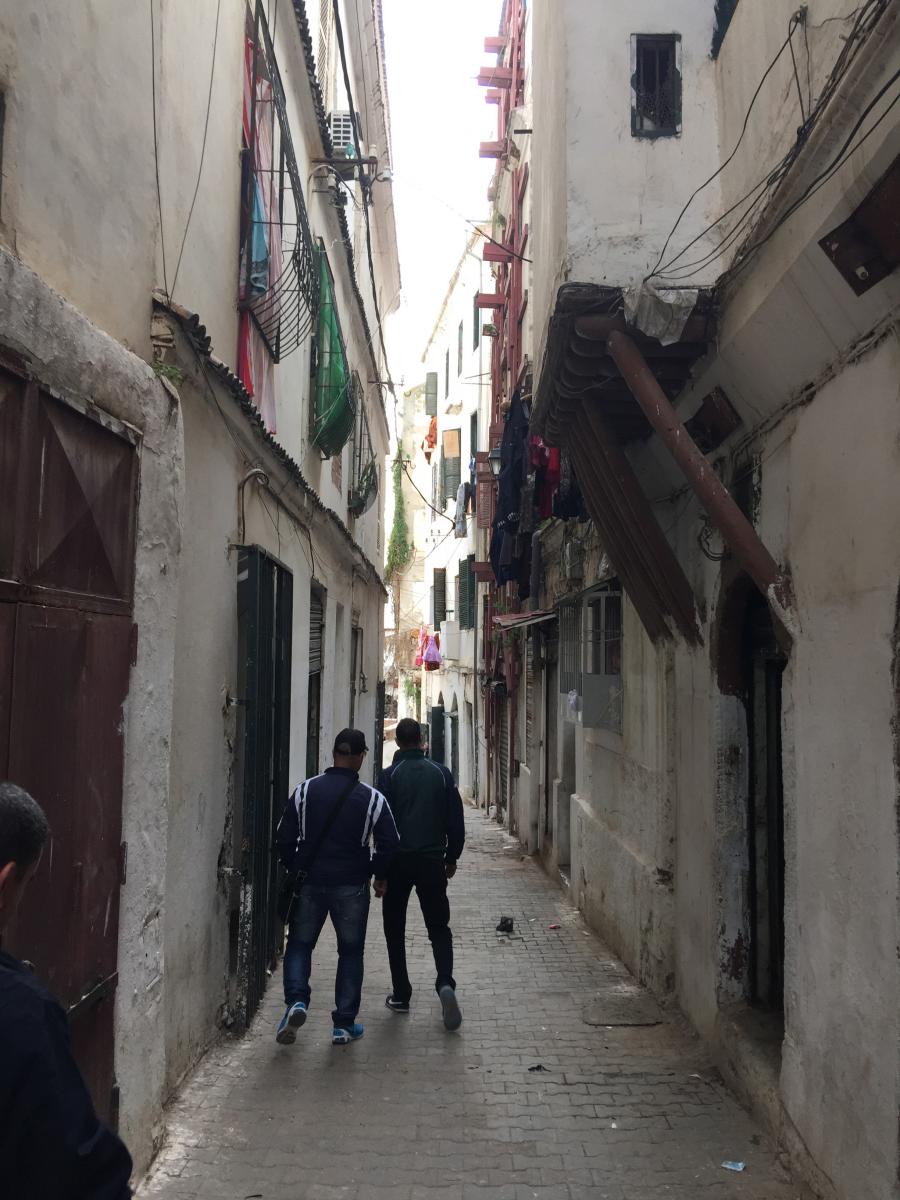 One of the primary things learned while here is the depth, breadth, and variety of history that has helped make Algerian culture, its music, its dance, its food, so remarkable.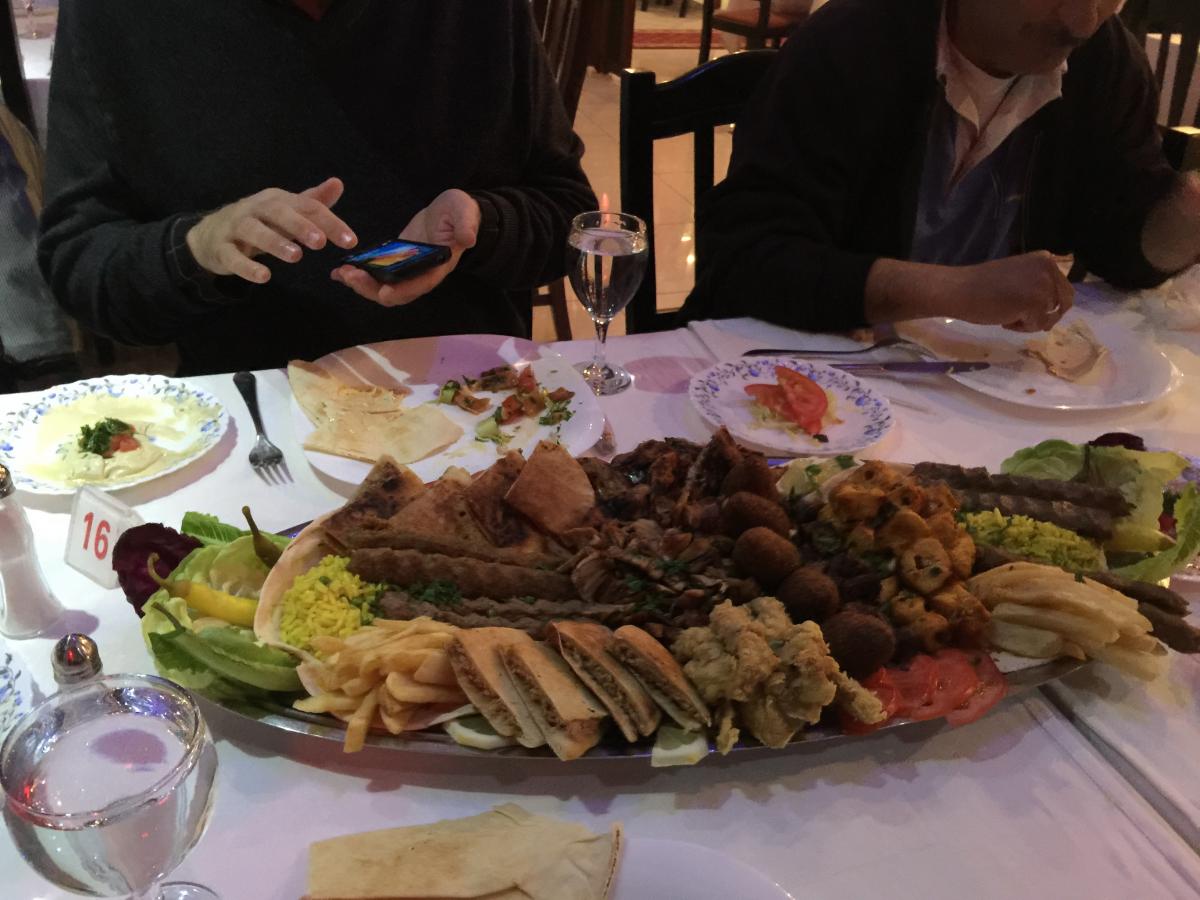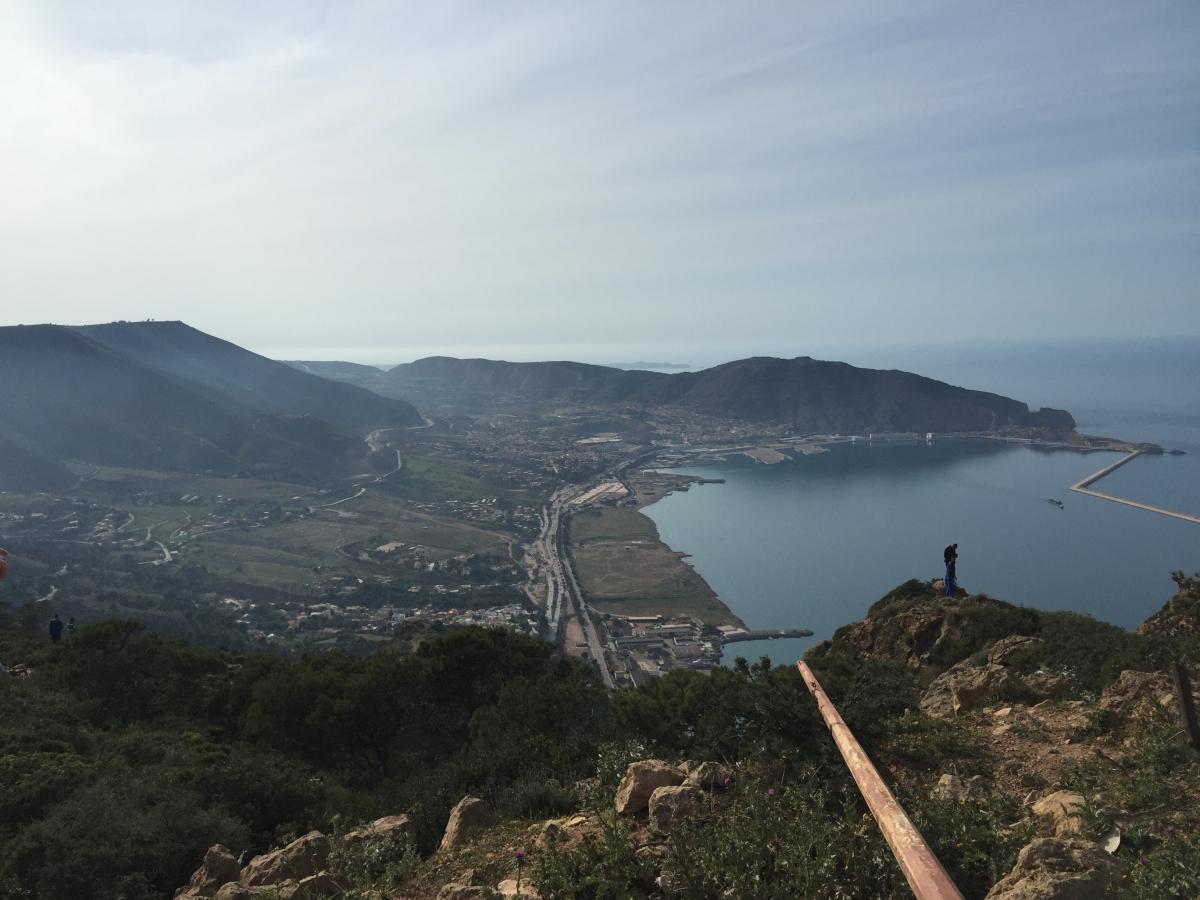 Photos by Elizabeth Auer