Artists from Abroad in American Communities: A Report on Center Stage 2012
Jul 16, 2013
Artists from Abroad in American Communities: A Report on Center Stage 2012
We are pleased to share our most recent Center Stage publication, Artists from Abroad in American Communities: A Report on Center Stage 2012. This piece recaps the successes of Center Stage's first season, and features profiles on each ensemble, beautiful photos from all engagements, the story of how Center Stage came to be, and quotes from artists, participants, and presenters.
Click the image below to read!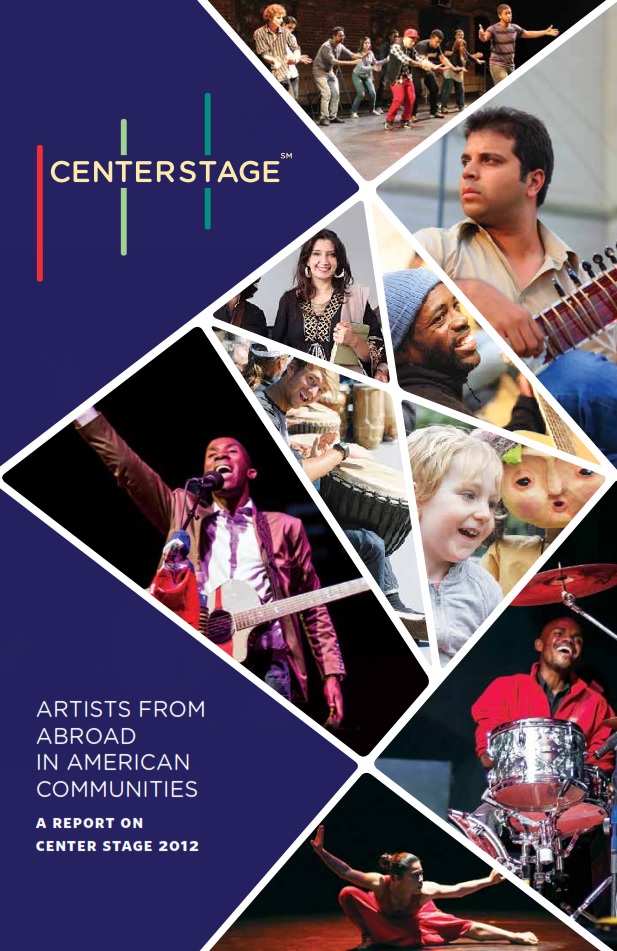 To see other Center Stage publications, click here.