Announcing Center Stage Pakistan Artists
Jan 07, 2016
Announcing Center Stage Pakistan Artists
New England Foundation for the Arts, in partnership with the U.S. Embassy in Islamabad, Pakistan, will host two ensembles on tour in the U.S. from March through May 2017.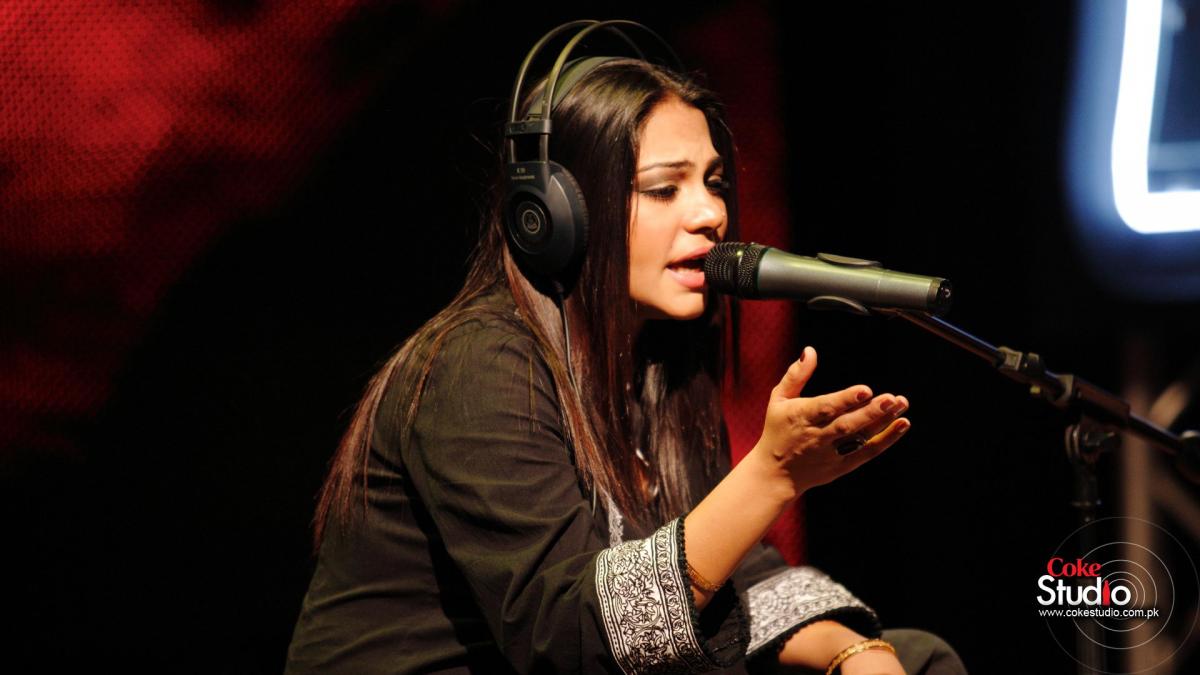 Sanam Marvi - Hyderabad, Pakistan 
She can urge with sweeping clarion calls or disarm with nuance. A contemporary daughter of interior Sindh, Sanam Marvi is Pakistan's next, inspiring diviner of South Asia's humanist, folk and Sufi texts. With compelling interpretations that draw deeply from one of the world's great music traditions, Marvi takes her place as a vocal warrior for tolerance, spirituality and peace. "Deeply resonant. Sublime. Transporting." – The International News (Pakistan) Learn more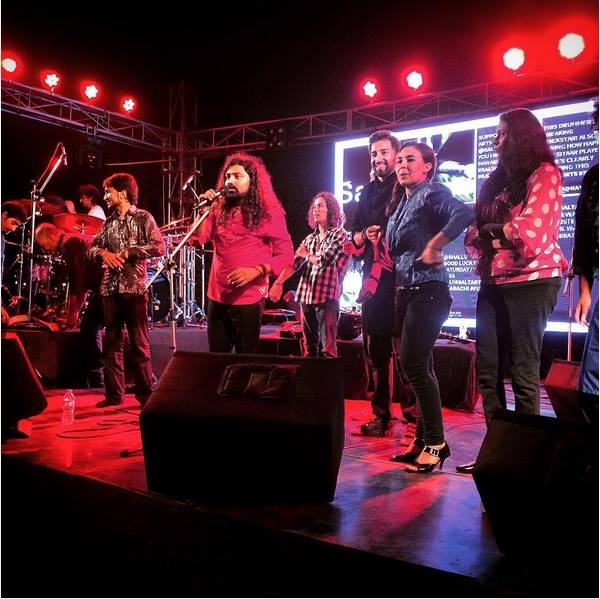 Sounds of Kolachi - Karachi, Pakistan 
Like an Indian Ocean blast from the seaport megacity it calls home, Sounds of Kolachi, a new 10-piece super group of vocalists and instrumentalists from Karachi, blurs raga and Western harmony, counterpoint and South Asian melodic lines. In this tightly grooving ensemble the sitar and bowed sarangi are on equal footing with electric guitar and rock rhythm section. Guiding the journey, composer, theorist, and singer Ahsan Bari spins out outrageous, bluesy, modal riffs, boosted by a quartet of male and female voices. Learn more
Independent month-long U.S. tours by these two Pakistani ensembles in the spring of 2017 join Center Stage tours by five ensembles from Algeria and Tanzania touring in fall 2016.
Arts presenters and communities interested in hosting an ensemble are encouraged to contact Lisa Booth Management, Inc., at 212.921.2114 or artslbmi@msn.com. Tours are being routed this summer and fall; all engagements take place between during the 2016-2017 season.
About Center Stage –
"Center Stage artists are amazing ambassadors who create wide open spaces for communities to connect." - Helena Presents/Helena, MT
Center Stage connects Americans with performing artists and ideas rarely heard in the U.S. At the same time, the program encourages artists from abroad to share their direct experiences of American life with their followers back home. The Center Stage Season 3 ensembles from Algeria and Tanzania touring in 2016 will join artists from Haiti, Indonesia, Morocco, Pakistan, and Vietnam as participants in the program.
Launched in 2012, Center Stage tours take place every two years. Artists touring as part of the program build mutual understanding via cultural expression and people-to-people connections. The ensembles perform and engage with audiences onstage, offstage, and online providing positive and popular avenues of mutual understanding through shared culture and values.
Independent month-long tours take artists to major markets and smaller American communities. Since the program's inception, more than 85,000 people in 32 states and the District of Columbia have attended performances and participated in workshops, discussions, artist jams and community gatherings. Another 350,000 people worldwide have watched live streamed and on demand concerts, panel discussions, interviews and engaged via social media.
While their individual voices, approaches, and relationships to heritage differ widely, Center Stage participants point to the swiftly changing, aesthetically complex scenes they work and live in. The breadth and quality of expression support the program's core hope: To spark new connections in the U.S. and in the artists' home countries, and to create and expand platforms and spaces for these artists to share their work and ideas with a broader international audience.
"It's not about where I come from or where you come from. It's about what we share.  It's about what we share in a fundamentally human way." - noori/Lahore, Pakistan
Of the more than 100 performers in 17 ensembles who have toured to date, ten groups were US debuts. The program has commissioned new work by contemporary performers, such as Moroccan dancer and choreographer Hind Binali's exploration of culture, gender, and movement, Identity (2014). Pakistan's Khumariyaan and Poor Rich Boy returned to America to participate in SXSW in March 2015. Since its international debut with Center Stage in 2012, Indonesia's Papermoon Puppet Theater has toured its compelling production Mwathirika to major festivals in Australia, Japan, Singapore, and the United Kingdom.
Center Stage is a public diplomacy initiative of the U.S. Department of State's Bureau of Educational and Cultural Affairs, administered by the New England Foundation for the Arts in cooperation with the U.S. Regional Arts Organizations, with support from the Doris Duke Foundation for Islamic Art. Center Stage Pakistan is made possible by the U.S. Embassy in Islamabad, Pakistan. General management is provided by Lisa Booth Management, Inc.
Keep up with Center Stage on Facebook and on Twitter and at www.centerstageUS.org.
Touring Contact & Information
Lisa Booth & Deirdre Valente
Lisa Booth Management, Inc.
Tel +1 (212) 921-2114 artslbmi@msn.com 
General Program Information
Adrienne Petrillo
Program Manager, New England Foundation for the Arts
Tel: +1 (617) 951-0010 x527 apetrillo@nefa.org
Photo of Sanam Marvi by Kohi Marri
Photo of Sounds of Kolachi by Mohammad Ali, White Star