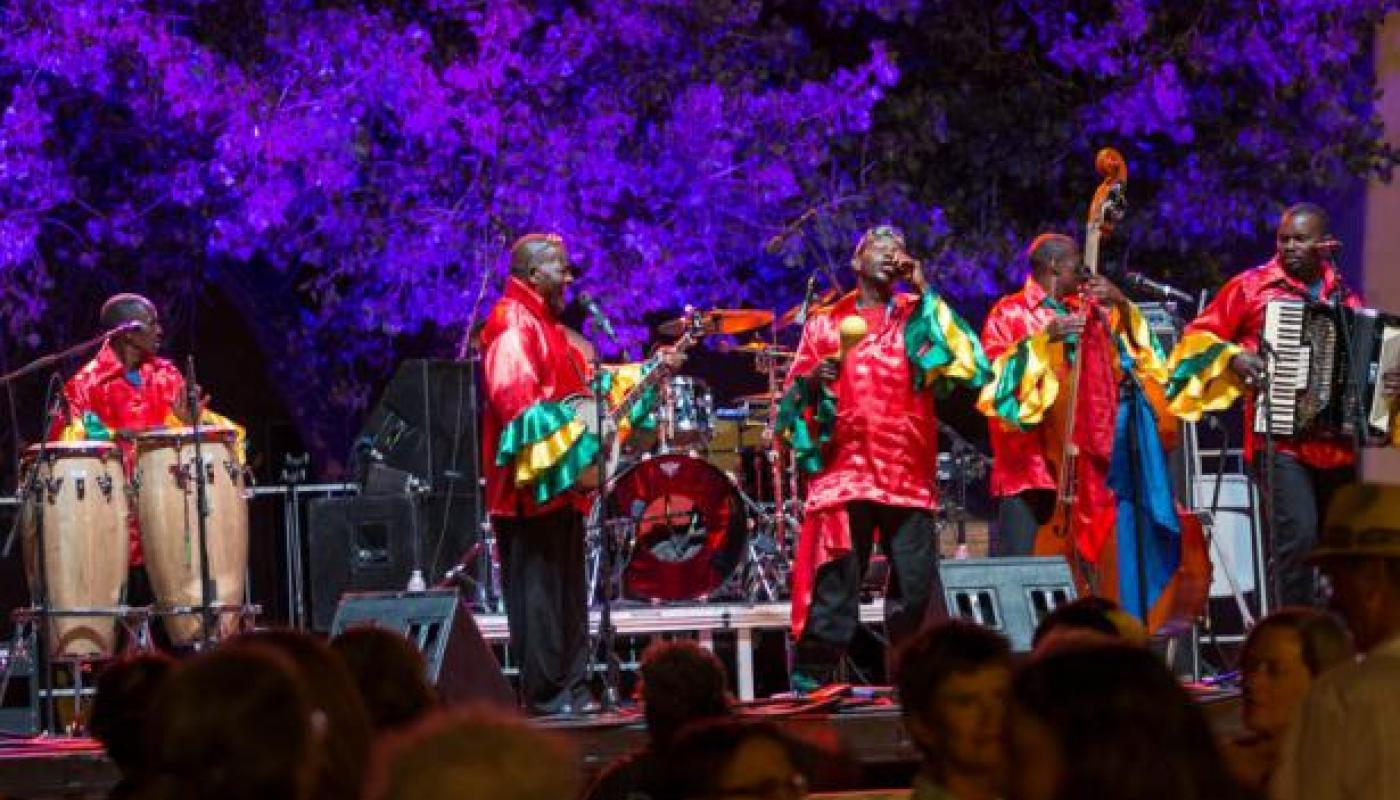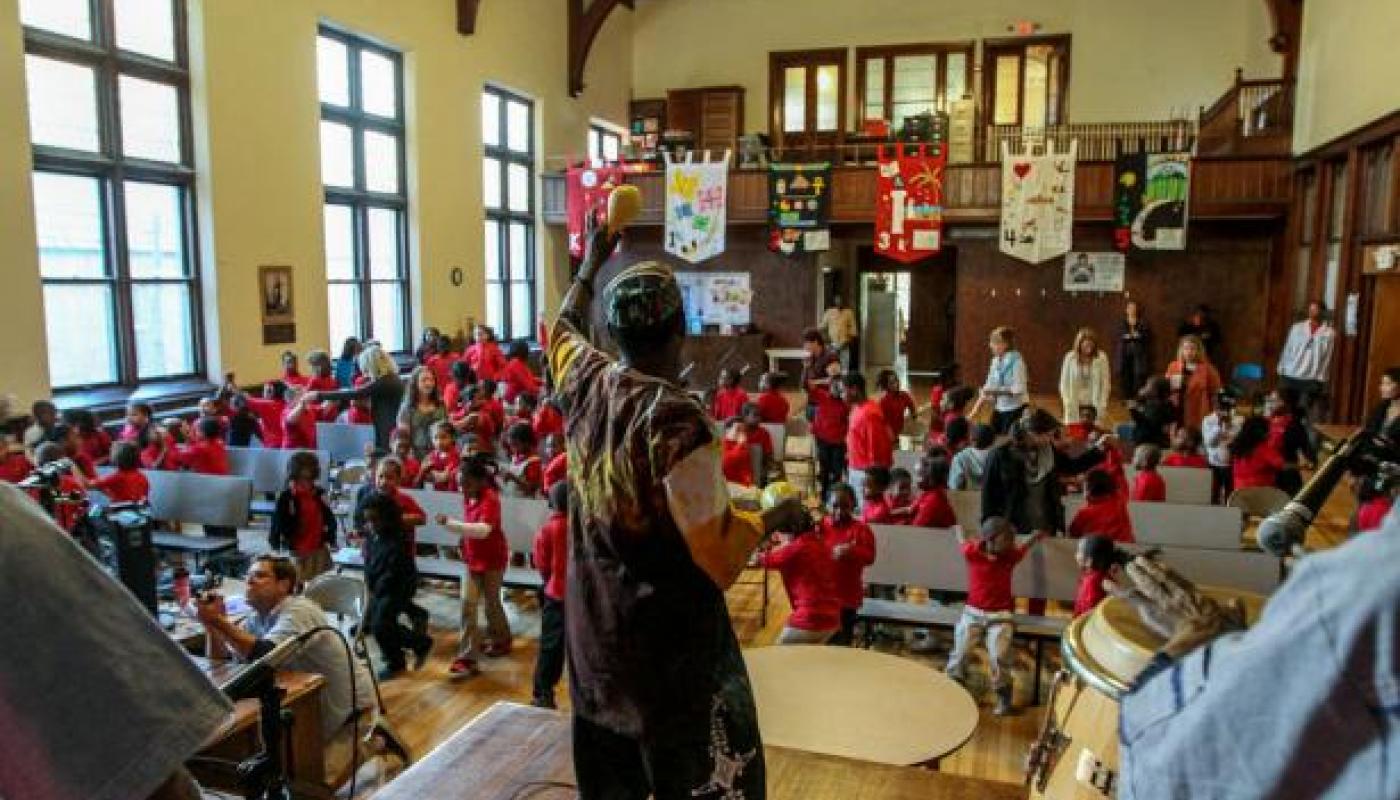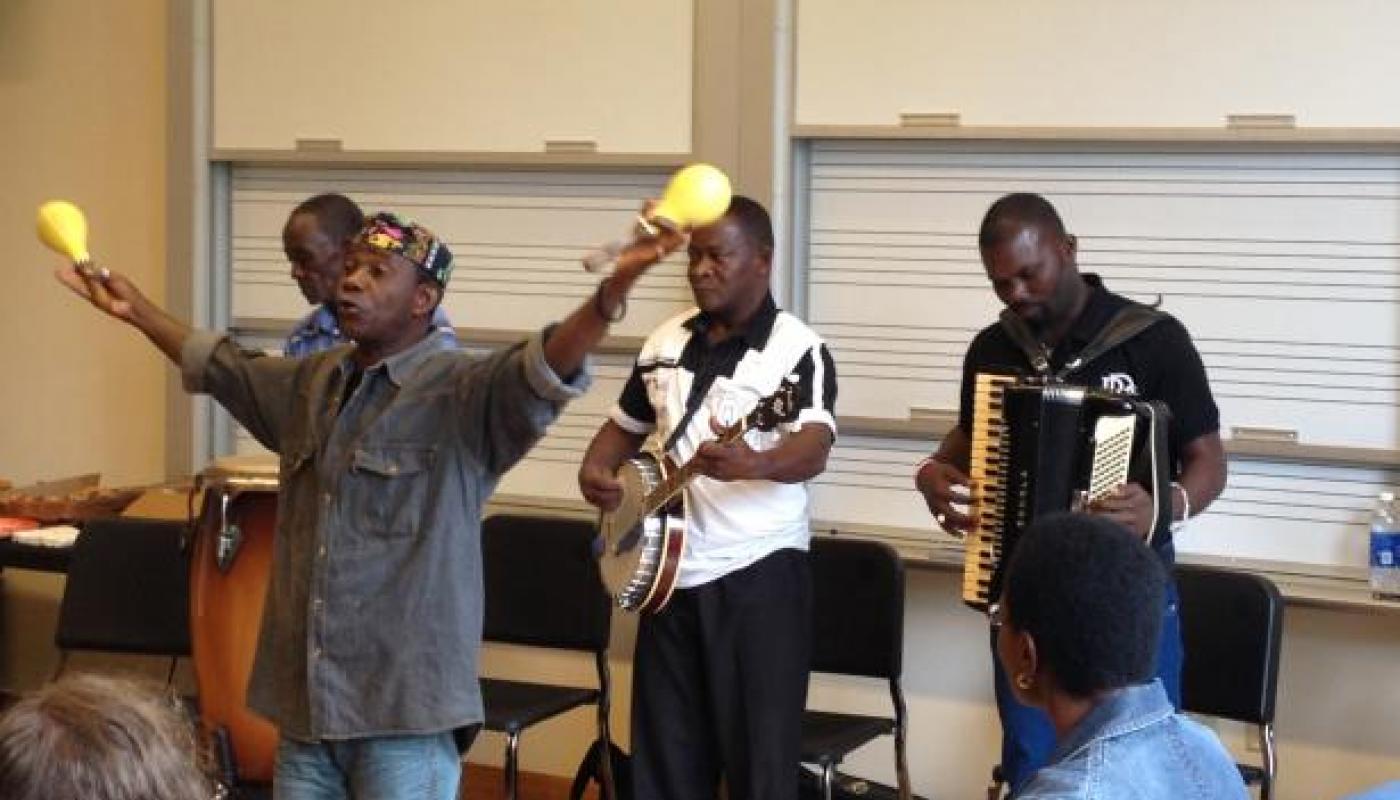 Ti-Coca & Wanga-Nègès
Port-au-Prince
Masters of Haiti's twoubadou (troubadour) tradition, Ti-Coca and his band, Wanga-Nègès perform with a straightforward and utterly committed joy. The band moves through Haiti's African, Caribbean, and Latin acoustic sounds with the high-energy determination and lightness of the group's namesake, the hummingbird. Nimble banjo and shimmering accordion pair up with earthy percussion, the rollicking manoumba (traditional double bass), and Ti-Coca's tcha-tcha, a simple gourd percussion instrument he coaxes into virtuosity. Led by his gritty, warm voice and unflagging charisma, Ti-Coca and his group make a mixture designed to elevate and seduce.
Our community got to enjoy a spirited and joyful performance [from Ti-Coca and Wanga Neges] in a style that was new and different than anything they had experienced before.

 

NEAL COPPERMAN, CO-PRODUCER, ¡GLOBALQUERQUE!
september-october 2012: 5 artists... 17 performances... 35 activities
The Kennedy Center – Washington, DC
¡Globalquerque! – Albuquerque, NM
Colorado Mountain College – Breckenridge, CO
University of Denver – Denver, CO
Central College – Pella, IA
Hancher Auditorium, The University of Iowa – Iowa City, IA
Grinnell College – Grinnell, IA
Richmond Folk Festival – Silver Spring, MD 
in the press