Tanghalang Pilipino - Artists in Residence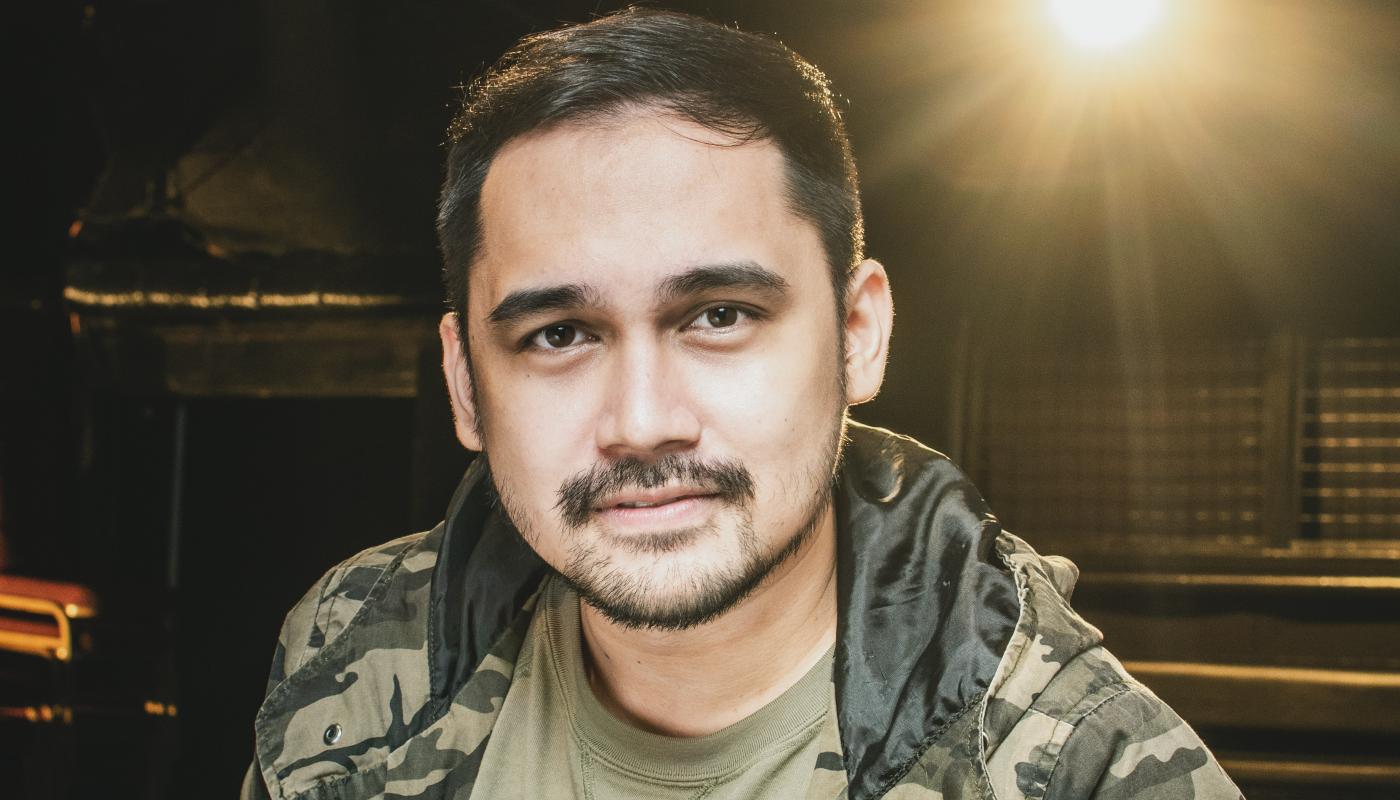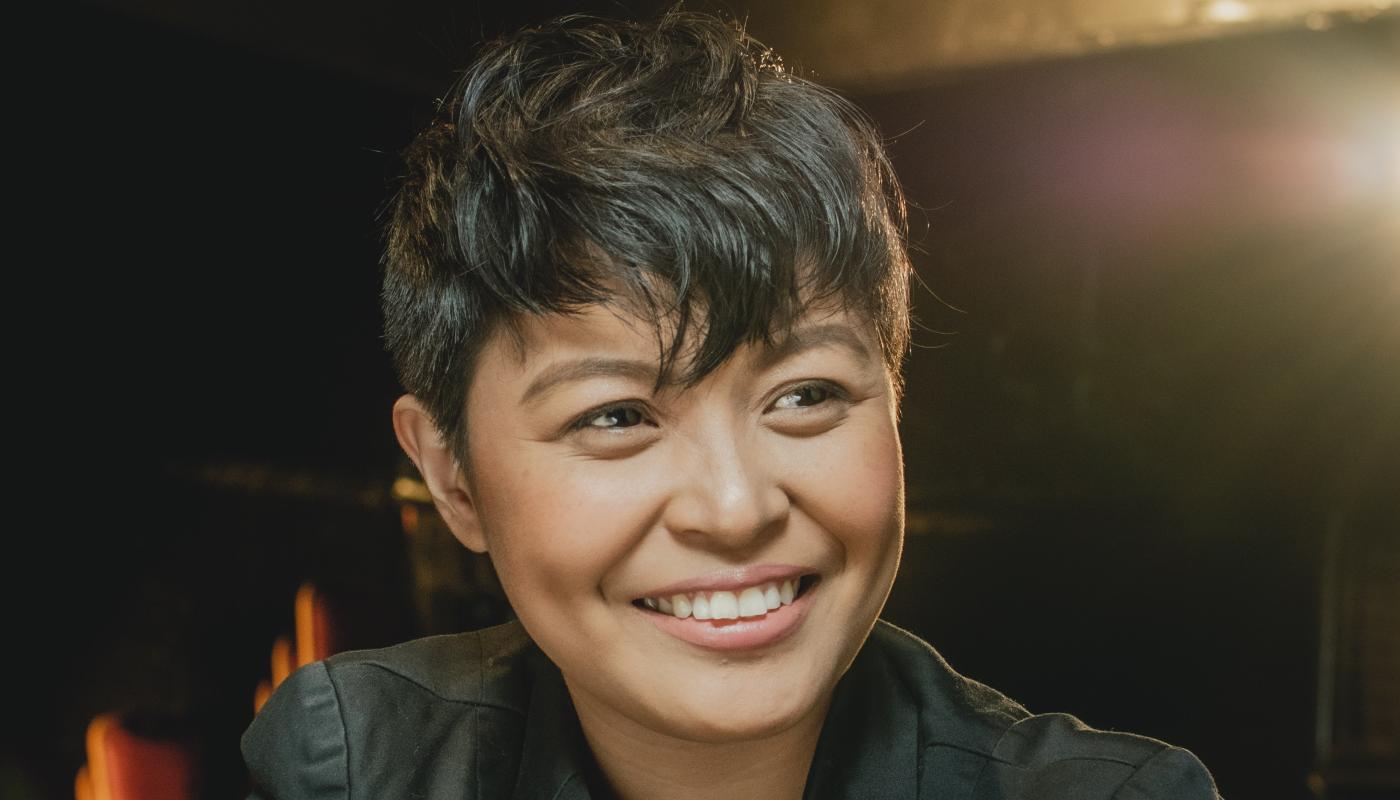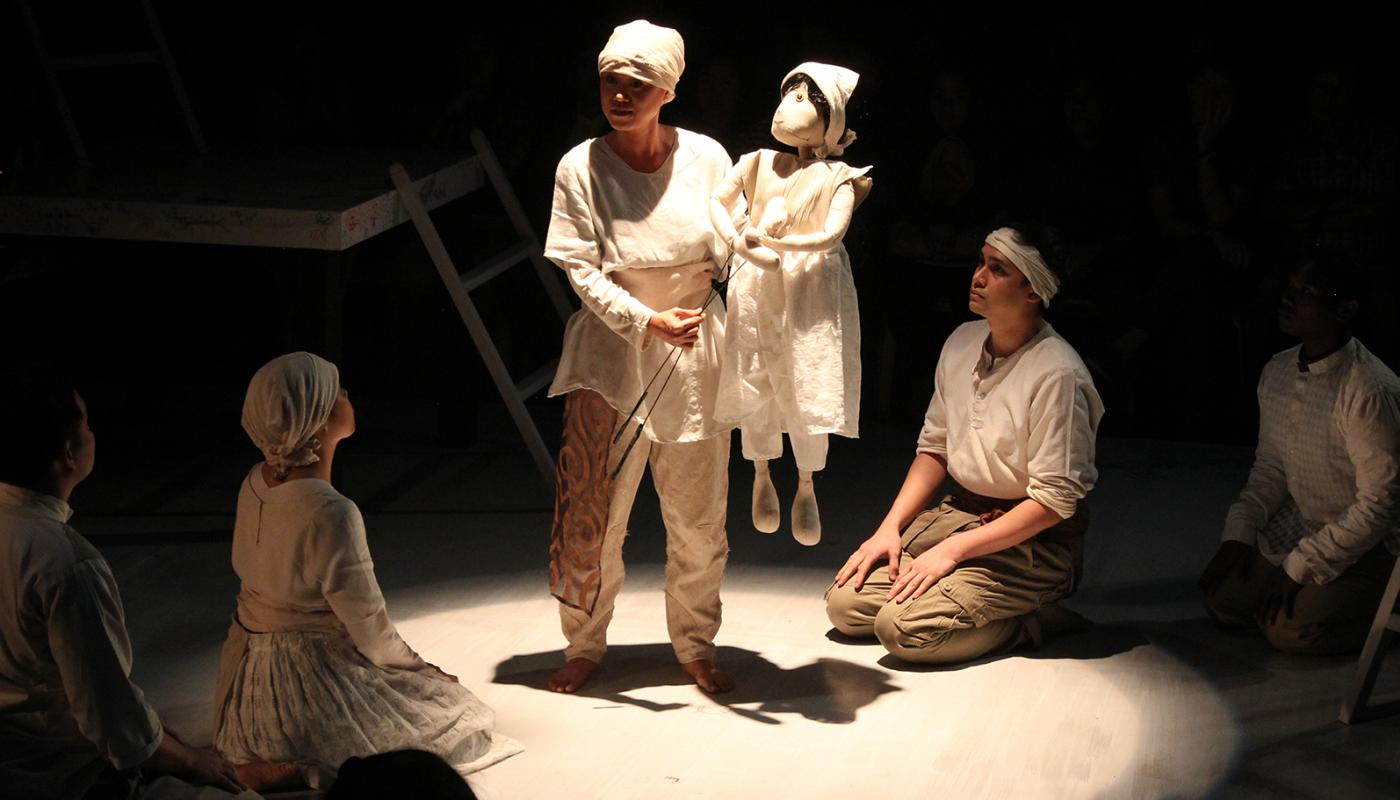 Tanghalang Pilipino - Artists in Residence
Pasay City
September 2023
Established in 1987, Tanghalang Pilipino (TP) is the resident theater company of the Cultural Center of the Philippines. Envisioned as a nucleus of a National Theater, TP is committed to promoting and expanding Philippine arts and culture, as well as engaging in current socio-political issues through its training programs, workshops, and community culture programs held throughout the country.
Tanghalang Pilipino shares Filipino art and culture and its place within the global theater community through original works, revivals, and devised works that engage current issues that matter to their country. Two ensemble members who are actors, educators, and administrators and represent the next generation of the company's leadership will travel to the U.S.
MARCO VIAÑA
Marco Viaña is an award-winning actor and director, a Senior Member of the Actors Company, and currently the Associate Artistic Director of Tanghalang Pilipino. Aside from essaying male lead roles, he is also an Actor-Facilitator, accredited by UNICEF, to conduct Basic Acting Classes, Forum Theater Workshops, and Children's Art Workshops  in community programs held throughout the Philippines. His artistic practice also includes stage and costume designs for Tanghalang Pilipino's Nang Dalawin ng Pag-ibig si Juan Tamad (When Love Came to Juan Tamad) which was staged at the 2018 World Theater Congress in Moscow, Russia.
LHORVIE NUEVO
Lhorvie Nuevo is a multi-nominated actor, an artist-facilitator, and a dreamer. She has been a member of the Tanghalang Pilipino (TP) Actors Company since 2013. For the past 9 years, she has played a variety of roles in season productions. She was fortunate to be a part of the film Servando Magdamag, directed by international award-winning director Lav Diaz, in December 2020. As part of her training, she also does backstage work such as Production Management and Stage Management. As an artist-facilitator, she also shares her craft by participating in TP's Kamalayang Pilipino Workshop in the Arts (KAPWA), which utilizes the participants' understanding of their colorful cultural heritage.
About artists in residence
The new Center Stage Artists in Residence Program extends opportunities for networking and exchange to individual artists and/or artistic teams from larger ensembles to deepen their creative practice and expand professional connections. The focus is artistic process rather than public performance.
During customized independent trips lasting 10-14 day, artists
travel to 1-3 U.S communities,
engage with American artists and professionals in similar disciplines/genres,
see work by other artists and share work in workshops, intensives, and other professional settings,
build connections with peers, curators, and others in the U.S. performing arts field.
tour overview
Massachusetts – September 2-10
BOSTON 
welcomed by the New England Foundation for the Arts (NEFA). The artists enjoy Boston sightseeing and museum hopping, a hosted dinner with the local theater community at Arts Connect International, a Harvard class, a tour of Pao Arts Center with executive director Cynthia Woo, and sees Little Amal make her walk through Boston and Prayer for the French Republic at the Huntington Theatre. 
SALEM 
the trip is to learn more about this historic town, inspired by their background performing, The Crucible.
ASHFIELD
 hosted by Double Edge Theatre. Marco and Llhorvie spend three days at the Arts and Survival Festival networking with other theater artists and arts professionalswhile attending workshops and performances. 
New York – September 12-14
Hosted by Ping Chong & Co the pair visits the La Mama archive, spends time with Ping Chong and Co, sees Broadway shows including Hadestown and Here Lies Love, attends a Documentary Theatre Class at NYU, and meets with artists including Mia Katigbak, the Artistic Producing Director and Co-Founder of National Asian American Theatre Company. 
Washington, DC – September 15-17
background 
Theater of Truth-Telling: Actors from Manila's Tanghalang Pilipino Seek New Ways to Ground Shared Stories in an Age of Misinformation
Two innovators from leading theater company come to the U.S. for extended, collaborative residencies to explore devised theater, sustainable production, and performance's role in counteracting political falsehoods.
Tanghalang Pilipino Actors Company members Marco Viaña and Lhorvie Nuevo are searching for new ways to let theater speak to Filipino and international audiences. They are part of a generation of artists looking to expand theater's tools and impact in the face of overlapping, overwhelming social issues. In a country inclined to division, wracked by misinformation, and coping with climate crises, Viaña, Nuevo, and their colleagues insist that theater needs to go beyond the classical closed system of stage performance. It needs to get down on the level, get out on the street or square, and collectively grapple with everything that matters to the community.
They are building on a solid foundation: The Company that trained Viaña and Nuevo has mastered a wide array of theater genres. Founded by theater artist Nonon Padilla, and currently managed by Artistic Director Nanding Josef, stage and film actor, and cultural worker Carmela Millado-Manuel, Tanghalang Pilipino performs everything from contemporary Filipino plays and musicals such as Noli Me Tanghere and El Filibusterismo, to Tagalog versions of The Merchant of Venice, Of Mice and Men, and The Crucible. 
At the same time, Tanghalang Pilipino continues to explore new approaches. Its actors have trained in different contemporary theater traditions and techniques. They have learned how to be theater arts facilitators in communities far from their Manila homebase. And they have come to understand what makes their performance culture tick. 
Now, they are looking to exchange ideas with their American peers, searching for new ways to convey the truth in an increasingly muddy public discourse. "We Filipinos are very visual and imaginative and we really work and think as a community. Our mentors always remind us that our individual decision affects our community and family and not only ourselves" Viaña shares. "The 2022 national election was a wake-up call to focus on truth-telling. We must highlight our history and showcase it to more people. I think that this idea will resonate with a lot of Americans, this desire to fight for the truth."
U.S. Artist Residency in 2023-2024 with Center Stage Season 7
Marco Viaña and Lhorvie Nuevo will represent Tanghalang Pilipino Actors Company and
visit the U.S. in 2023-2024 as part of Center Stage, the cultural exchange program that connects performing artists from abroad with American communities since 2012. Produced through a public-private partnership between the U.S. Department of State's Bureau of Educational and Cultural Affairs and the New England Foundation for the Arts, the actors will participate in Center Stage's first Artist Residency program, bringing talented ensembles from overseas to work closely with their American counterparts, to foster deep creative interaction. 
Six other music, theater, and dance ensembles from South Africa, Ethiopia, and the Philippines will also make independent tours or be part of an in-depth residency program, promoting global ties and engaging with audiences on stage, off stage, and online.
A Crucible for Collective Creation
The Actors Company sprang from the decades-long mission of Tanghalang Pilipino to create a
national theater for the Philippines. To achieve this, the company gives intensive, hands-on
training to emerging actors and production designers, to develop talented young people from
amateur to highly skilled professionals. Viaña and Nuevo both went through this transformation,
with Viaña leaving his engineering studies for the stage and Nuevo leaving her home distant
from Manila, to become an actor.
The process aims to do more than create great theater practitioners. The Company has nurtured a new generation of creative facilitators trained to go out into the community and co-
create with local people across the widely dispersed and diverse islands of their homeland.
Together, they empower the discovery of stories that need to be told, of traditions that need to
be kept, and of truths that need to be uplifted in the face of disinformation. Further, the Company has worked with survivors of the devastating Haiyan Typhoon in a program supported in part by UNICEF. They have likewise sat with elders from indigenous communities to help them document traditional epics.
In their collaborative efforts, a connecting thread emerged: a collective creation and its perfect fit
for telling Philippine stories. "When you start singing, everyone will sing with you. That is a simple way to explain our performance culture. When you visit the regions, you can hear
someone chanting and some neighbor may shout, 'Hey, I haven't heard that story! But that's so
good,'" recounts Nuevo. "We witnessed that live; that's our culture. It's very performative and we want to share that more widely here and with other countries."
Extended Technique
To share this performative culture, Tanghalang Pilipino's actors dug into a bigger performance
toolbox, embracing movement, sound, visual experimentation, and methodology that borrow
from Stanislavsky, Brecht, and Grotowski. This was a logical extension of their experiences. In a
country where more than a hundred languages are spoken, theater takes on different shapes by
necessity. Tanghalang Pilipino wants to make theater speak to as many Filipinos as possible,
regardless of language and community.
"We speak 150 different languages in the Philippines and sometimes it is challenging to communicate with the people in the audience or those who attend our workshops. Most of our
plays are in Tagalog. We do not want that to be a limitation. We are exploring ways to address
language barriers, and a system with better communication with other artists and communities.
We do not want anyone to feel left out because they do not speak the same language." Nuevo
said.
"As an actor, this presented a big challenge for us because we are used to a classical theater
acting approach, to immerse ourselves in the world," notes Viaña. "With some of our latest
productions, we are just viewing and sharing narratives that we have discovered."
Everything in the Mix
Viaña and Nuevo long to add more elements to what they have already gathered, including
sustainable theater design. (Viaña has designed several of the Company's recent productions.)
To explain why putting all sorts of different things together works in their cultural context, they
use a remarkable metaphor: the popular cold dessert halo-halo (literally "mix-mix" in
Tagalog). 
"Halo-halo is a combination of all sorts of sweets. It has red, yellow, violet, orange
elements...and it turns out delicious," muses Nuevo, describing the parfait-like treat. "Part of our celebratory culture is the desire to keep on adding things like colorful clothing, objects, ornaments, even in our food. That is what makes us Filipinos. We want to add more things and
ideas to the same cup."
Downloadable Photos, Billing, & Credits
Minimum Billing
Tanghalang Pilipino
On tour as part of Center Stage
www.CenterStageUS.org
Credit Line
The following credit is required on the title page in all printed performance programs. We appreciate its use wherever else it's practical: brochures, posters, ensemble-only promotional materials, press releases, advertisements, etc:
Tanghalang Pilipino is part of Center Stage, a public diplomacy initiative of the U.S. Department of State's Bureau of Educational and Cultural Affairs with funding provided by the U.S. Government, administered by the New England Foundation for the Arts in cooperation with the U.S. Regional Arts Organizations. General management is provided by Lisa Booth Management, Inc.
Logo
Center Stage logo placement is encouraged. On web-based materials, please link from the Center Stage logo and/or written name to www.centerstageUS.org.
Assets
High-resolution promotional photos (photographer credit is in the file name), and several versions of the Center Stage logo are available at this link.