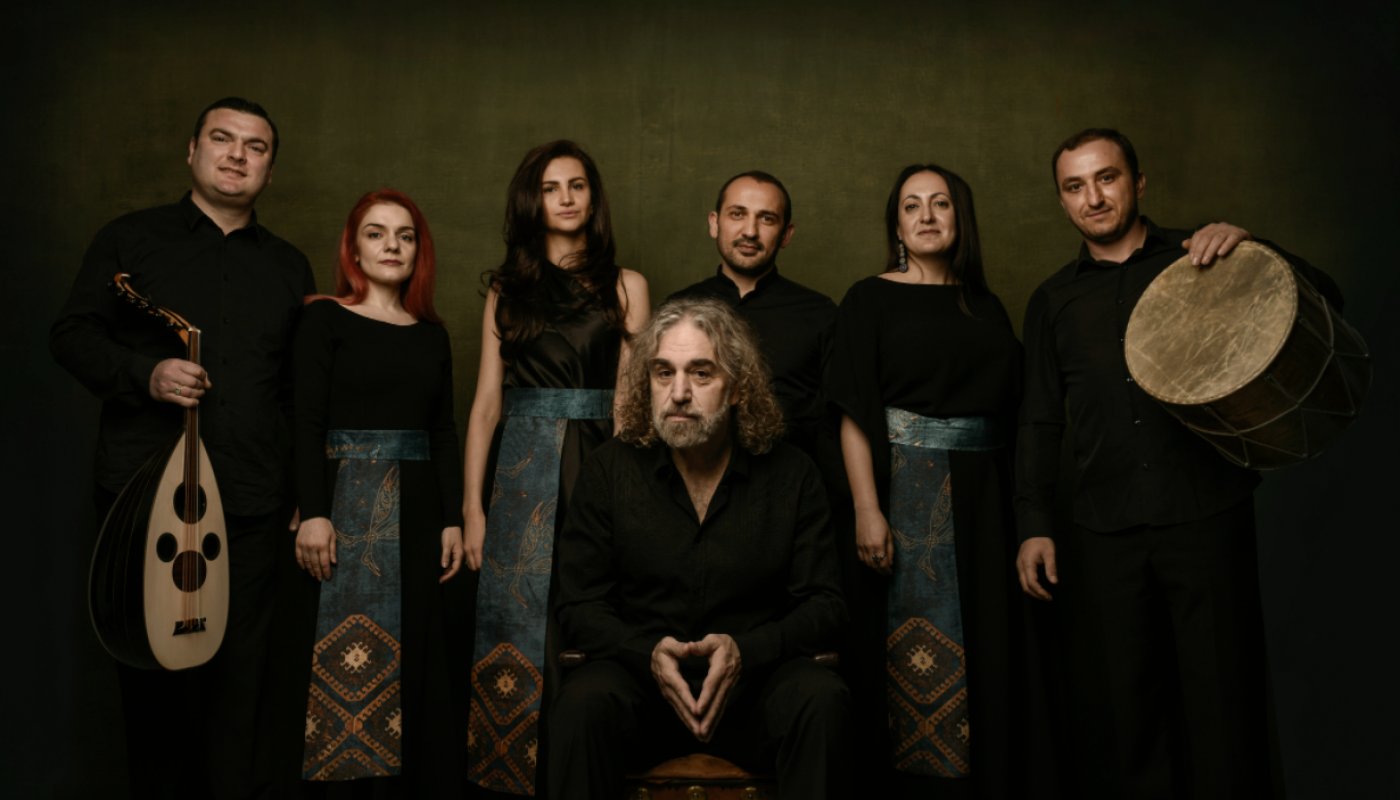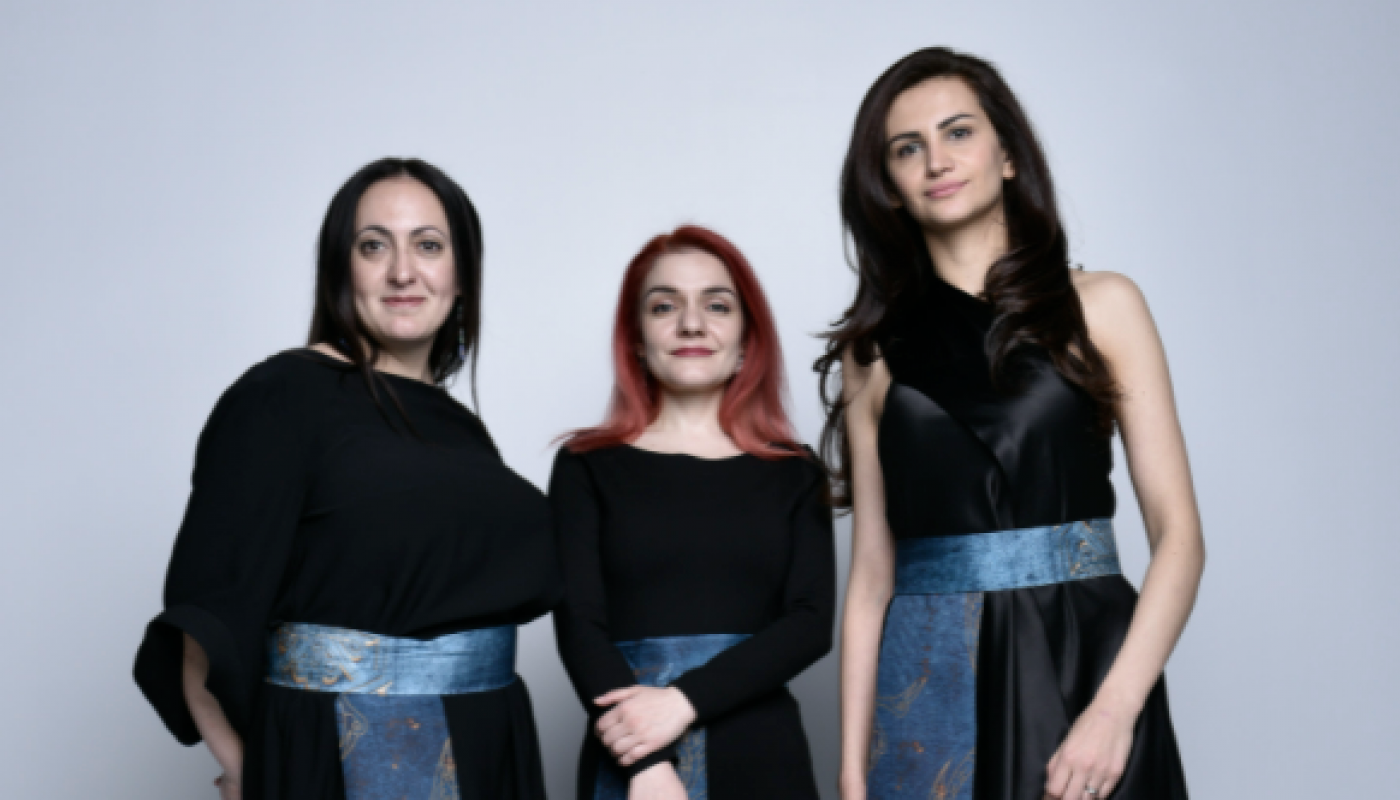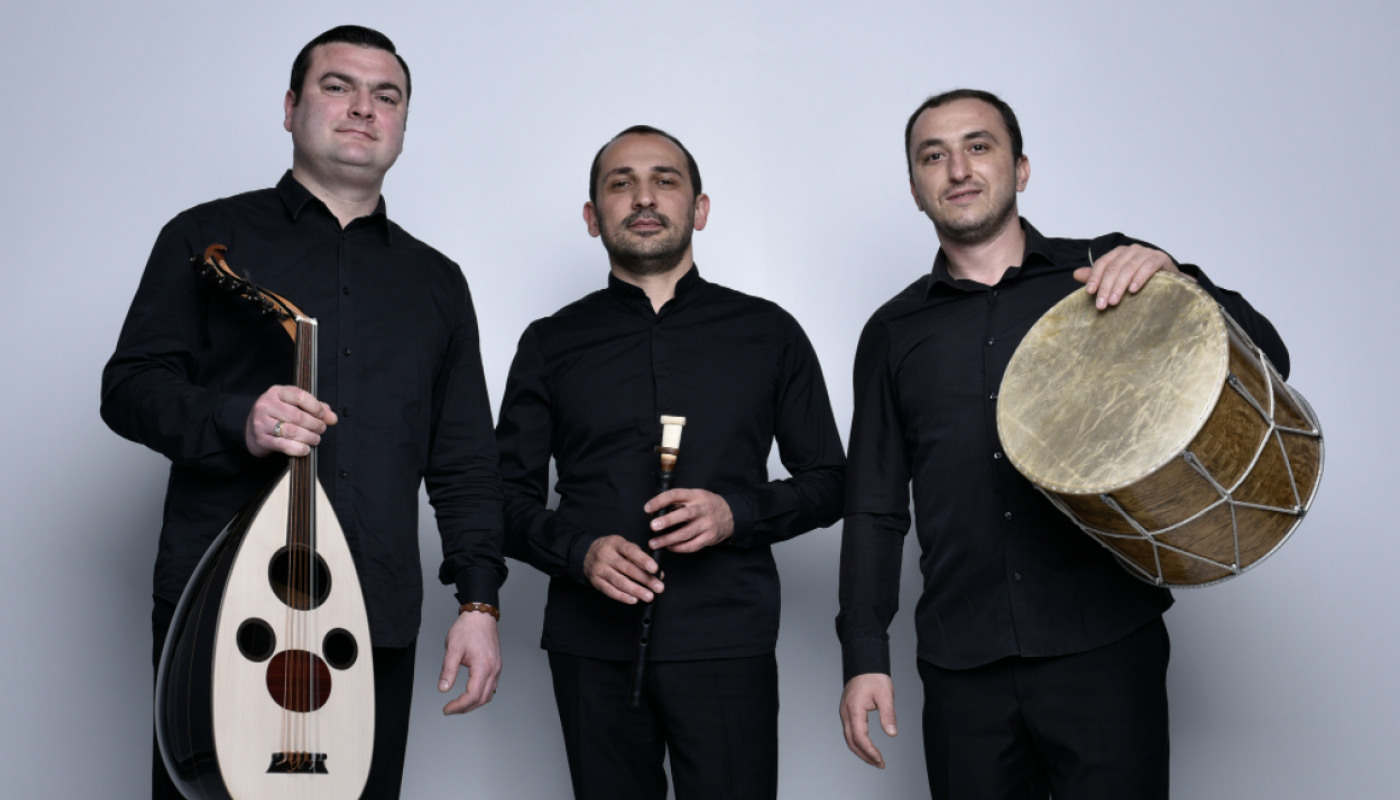 The Naghash Ensemble
Yerevan
Season 6: 2022-2023
Available October 17-November 20, 2022
A septet of masterful vocalists and instrumentalists gives renewed voice to Armenia's spiritual lineage in bracing, emotional, and propulsive work rising on the classical scene.
"A stunning discovery,"(Bayerischer Rundfunk) The Naghash Ensemble combines the earthy spirituality of Armenian folk song, new classical music, and contemporary post-minimalism with the energy of rock and jazz. Three brilliant female vocalists and some of Armenia's finest instrumentalists on duduk, oud, dhol, and piano play captivating new music based on sacred texts by the medieval Armenian mystic poet and priest, Mkrtich Naghash.
Written by Armenian-American composer John Hodian, The Naghash Ensemble's "Songs of Exile" is a meditation on man's relationship to God from the perspective of a monk forced to live in exile for many years. "Part folk music, part classical, and profoundly moving. Unmistakably Armenian, but out of this world" – Armenisch-Deutsche Korrespondenz 
"An enchanting elixir of sounds based on new Armenian folk and centuries-old poetry" — KEXP
"A moment of grace and meditation"— Rolling Stone
"An unusually subtle, yet accessible world of sound. Bell-like voices entice with shimmering melodic arcs, canon-like shifts and contrapuntal lines. Without dramatic vibrato, the singers create a tantalizing intensity of spiritual depth."

Frankfurter Allgemeine Zeitung
Hasmik Baghdasaryan – soprano
Tatevik Movsesyan – soprano
Arpine Ter-Petrosyan – alto
Tigran Hovhannisyan – dhol
Aram Nikoghosyan – oud
Emmanuel Hovhannisyan – duduk
John Hodian - piano/composer
US. DEBUT WITH CENTER STAGE
Available October 17-November 20, 2022
TRAVELERS
9 on tour (7 musicians, sound engineer, U.S. company manager)
VENUES
Chamber, Classical, New Music, and Global Series and Festivals: concert and recital halls, site specific venues with excellent acoustics; amplification used for balance; concert-quality grand piano required (ideally a Steinway D).
press
technical information
View and download production information as of August 2021 at the link below. A Technical Rider with these general conditions will be created for all Center Stage engagements.
audio tracks