Resident Island Dance Theatre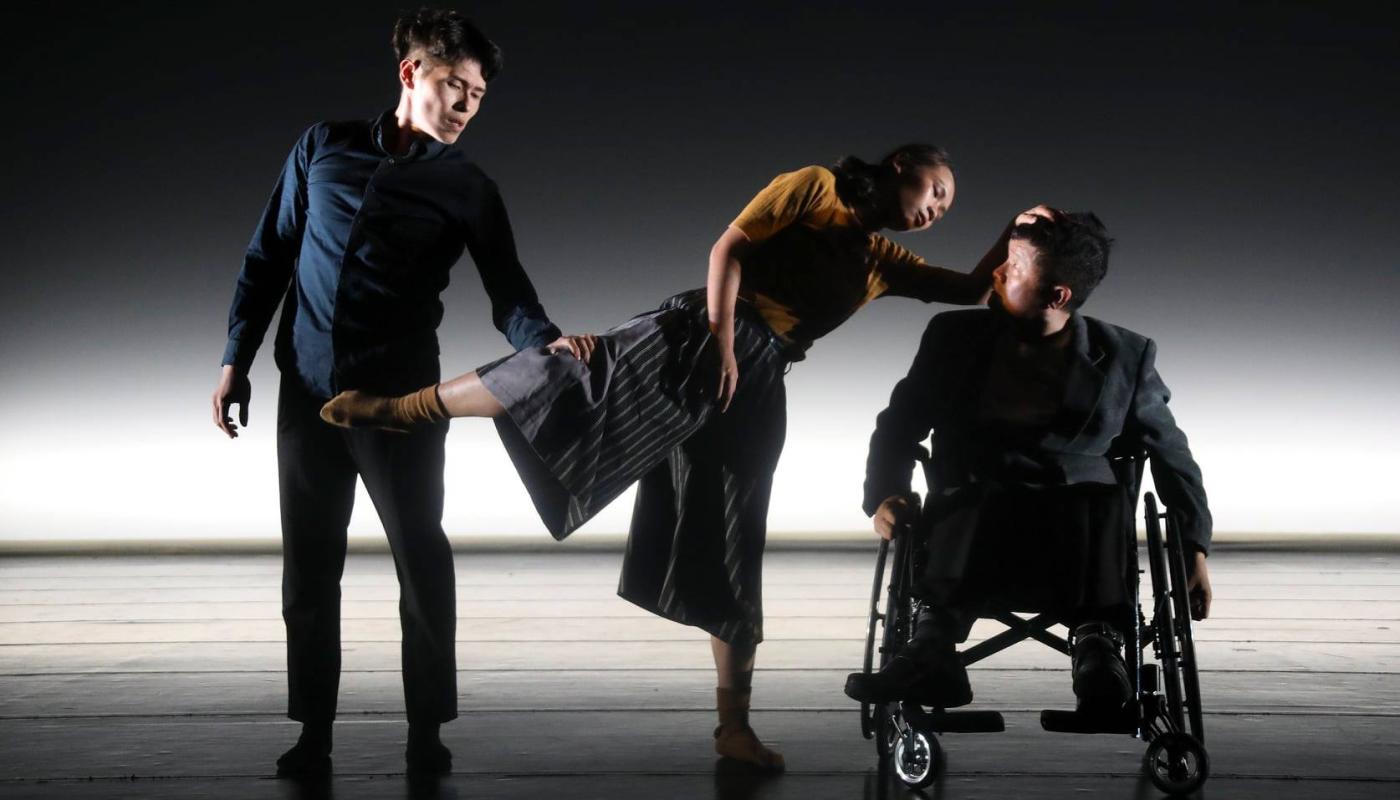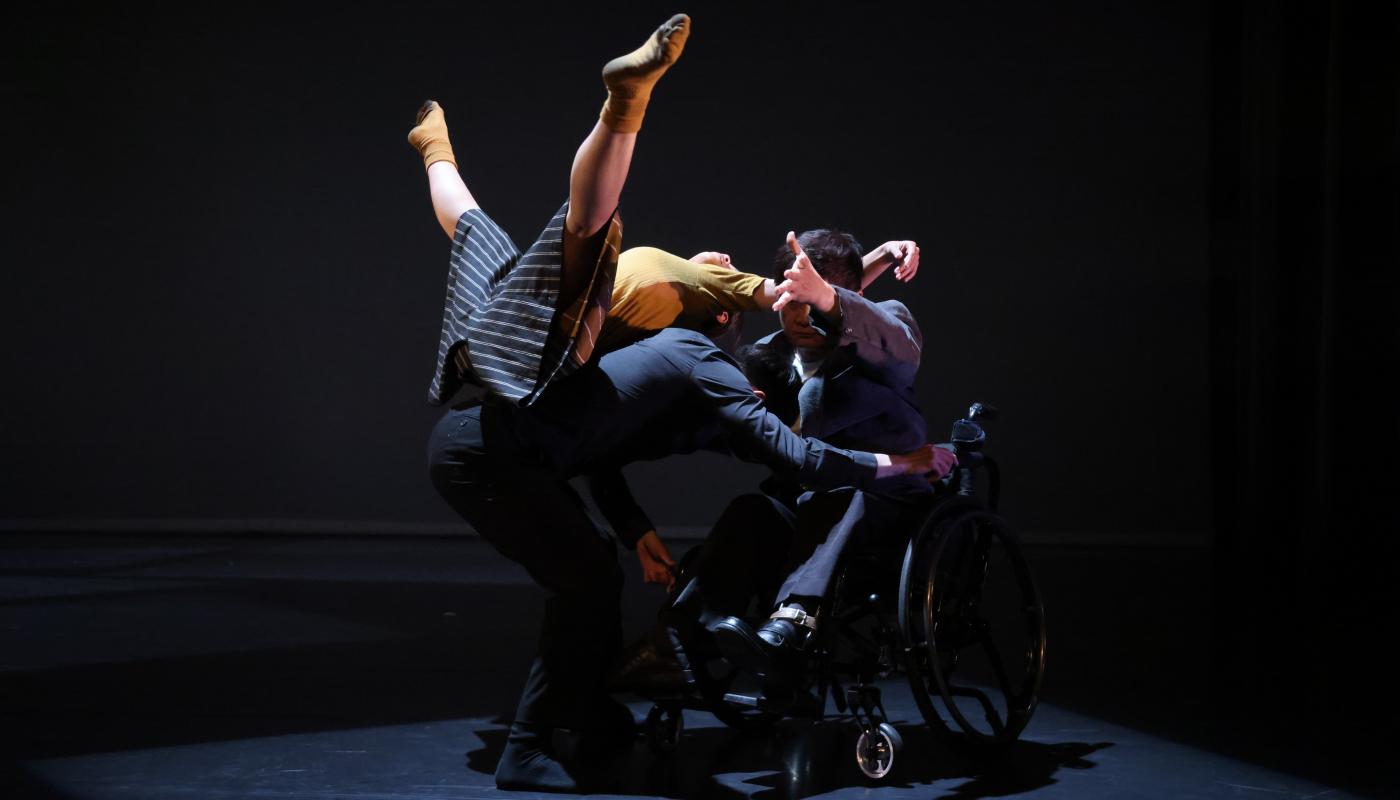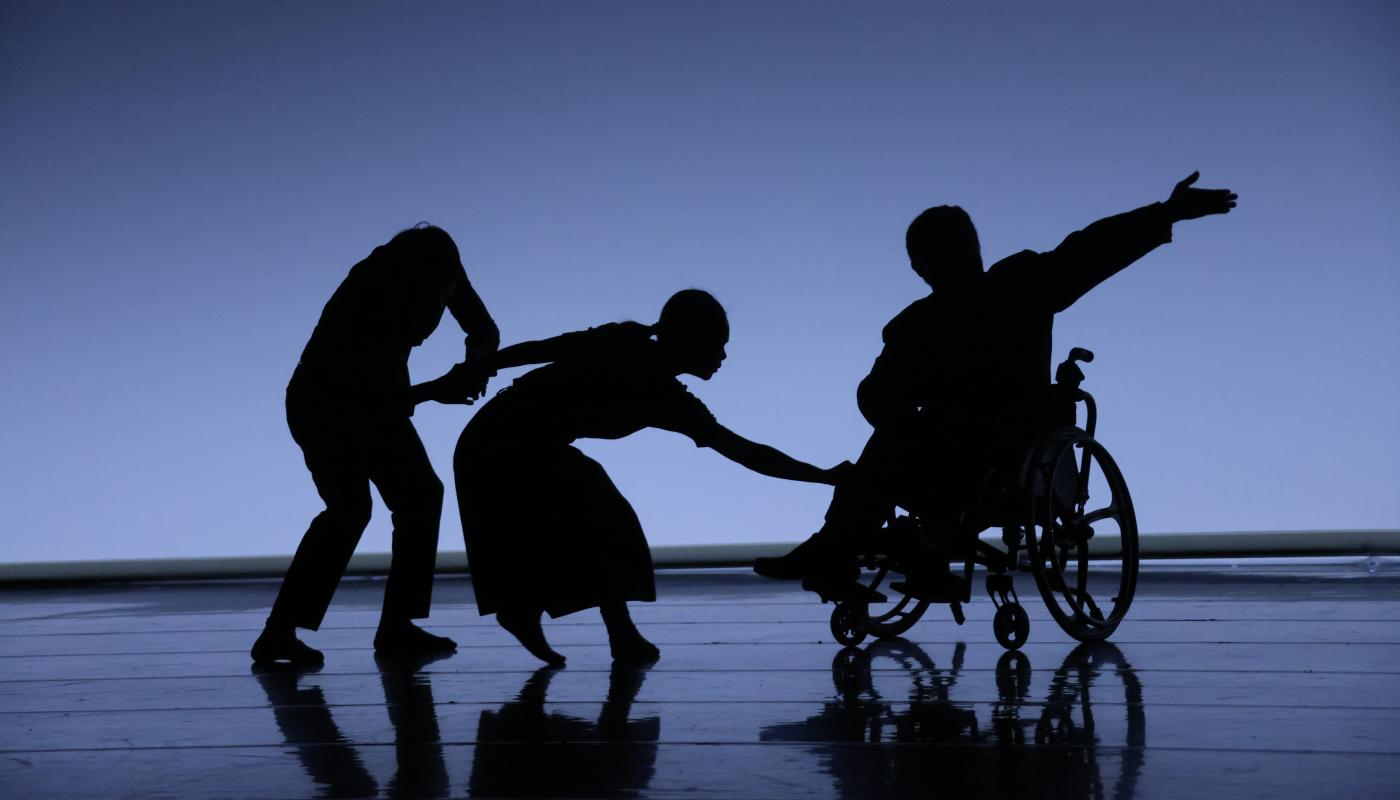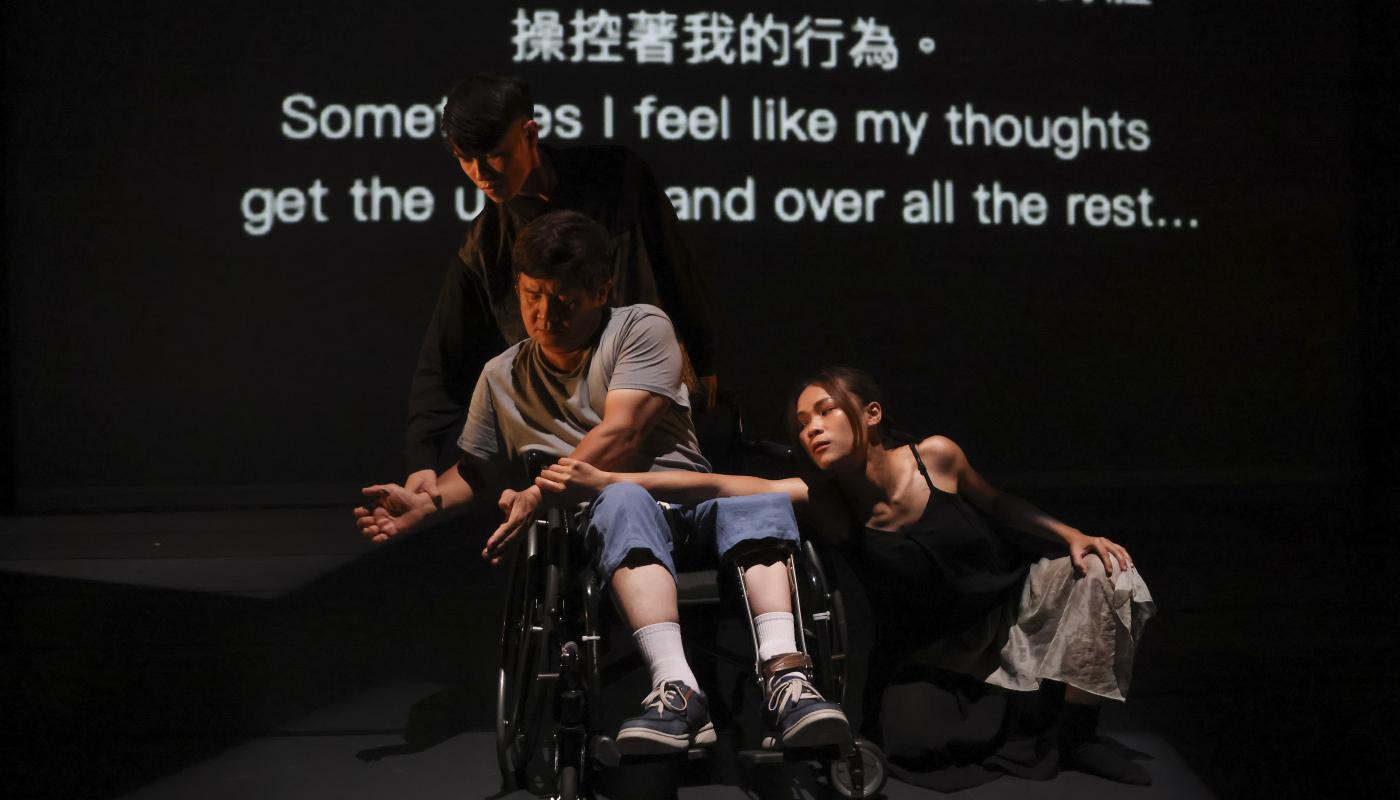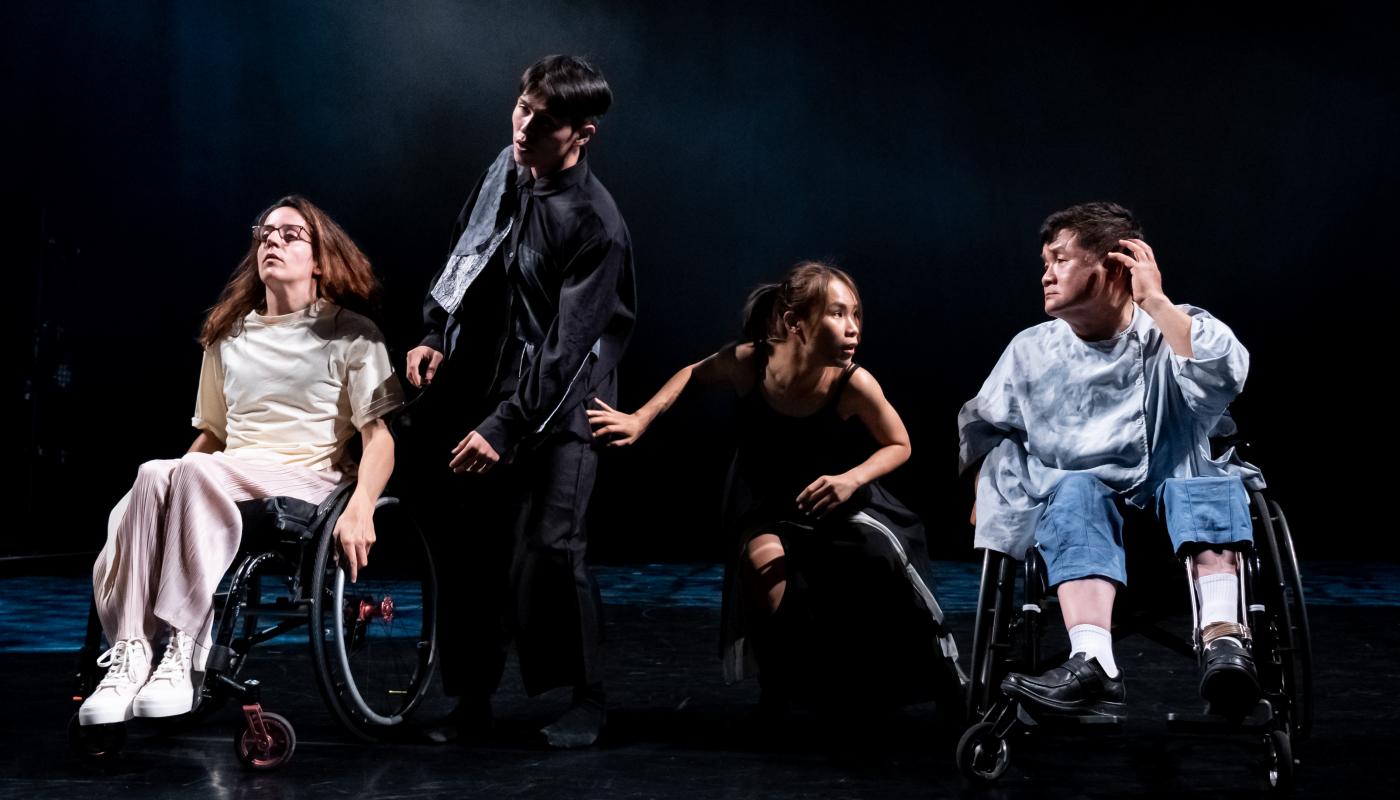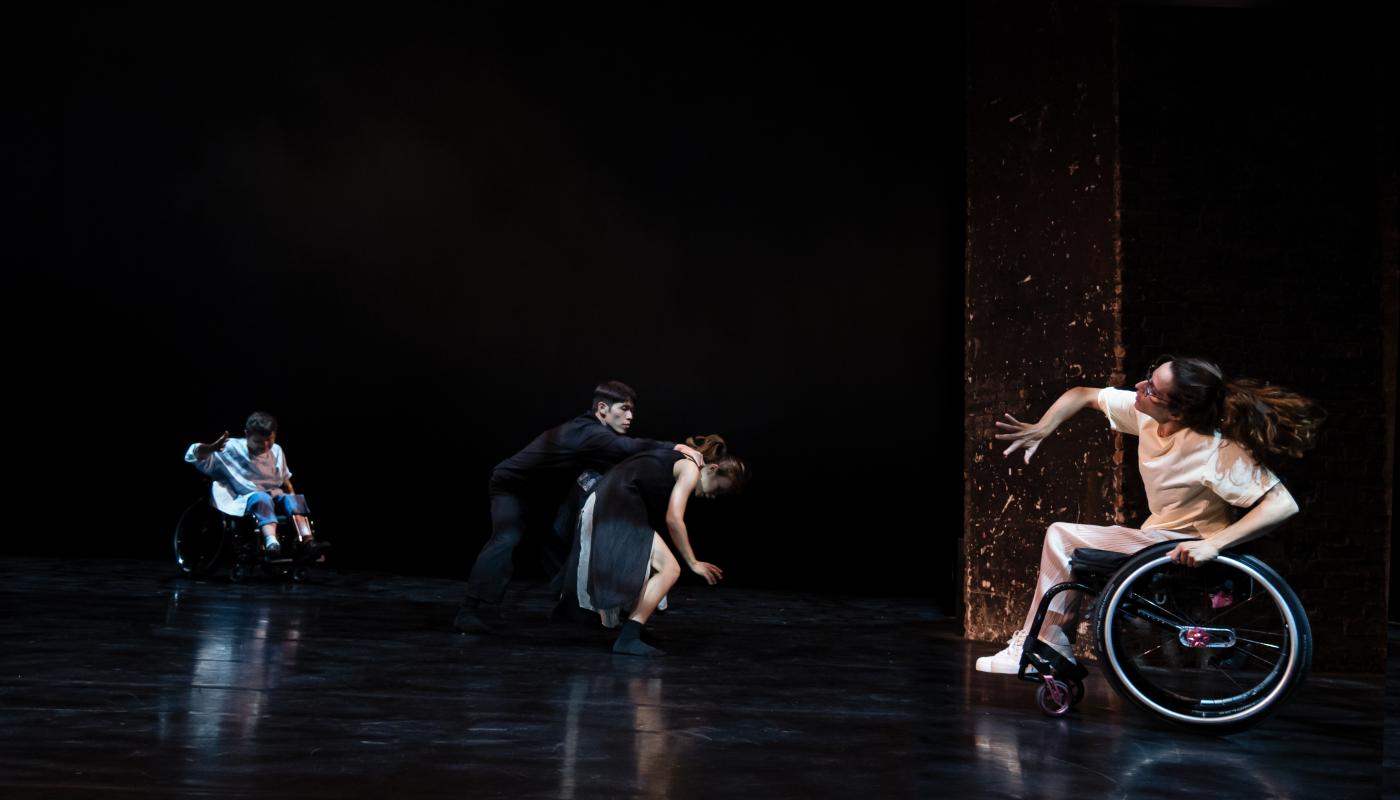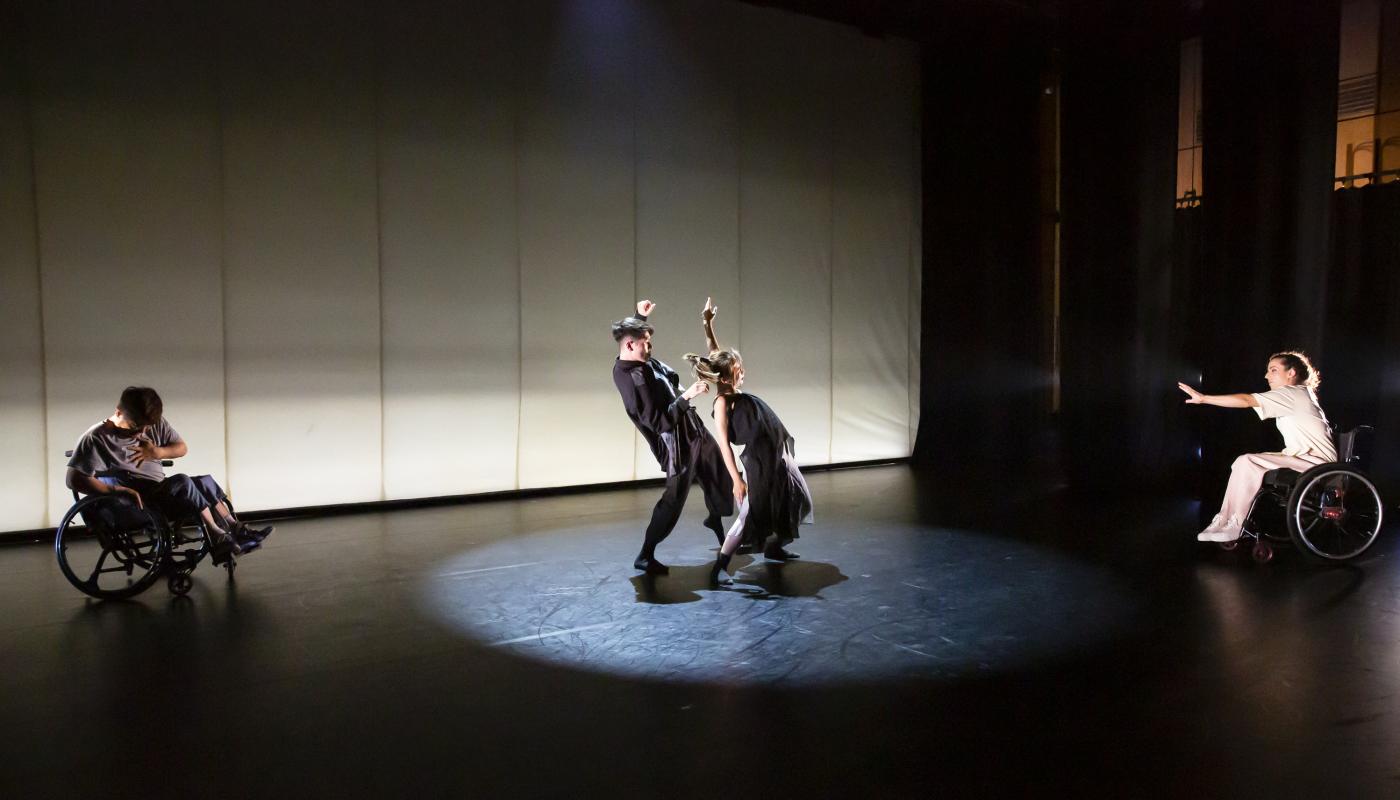 Resident Island Dance Theatre
Pingtung County
July 2023
In "Ice Age" Resident Island Dance Theatre challenges external forces and shows us the potential of a physically, mentally, and emotionally integrated world.
With fresh and inventive kinetic explorations of space, time, action, and gesture, choreographer Chung-An Chang's RIDT perform emotionally charged and socially engaged works that disrupt limitations and challenge society's expectations. This outstanding physically inclusive company, based in Taiwan's rural south, performs works rooted in the power of the human body and spirit.
Founded and directed by maverick choreographer Chung-An Chang, Resident Island Dance Theatre is one of few professional theaters outside of Taiwan's capital city, Taipei, to tour abroad, collaborate internationally with contemporary dance makers, and to integrate non-traditional dancers into its company. Among other engagements, RIDT has performed at London's Unlimited Festival, Edinburgh Fringe, Istanbul Fringe, Avignon's OFF Festival, and at the Internationale Tanzmesse NRW in Germany.
For its U.S. debut tour in July 2023, RIDT will present Ice Age, an emotionally thrilling, physically integrated quartet co-choreographed by Chang with French dance maker Maylis Arrabit. How do we support one another across physical and emotional borders? Ice Age explores the different ways that people navigate and connect in their own cultural environments. It evokes the coexistence between parallel realities, separated by space-time and at the same time, united by it.
"[ICE AGE] is a triumph of cross-cultural connection. Chang is partially sighted, Arrabit is a wheelchair user, they live on opposite sides of the world and for much of the rehearsal process, could only meet online. Yet the results are wonderful.

Able-bodied dancers Yi-Chen Juan and Shih-Yun Fang are as fluid as water as they traverse the space. Whether they're dancing alone, dueting with each other, with Arrabit or her fellow wheelchair user Yu Cheng Cheng, their polished technique is captivating." (4 stars)
U.S. DEBUT WITH CENTER STAGE
July 2023
TRAVELERS
11 on tour
Chung-An Chang, artistic director, choreographer
Maylis Arrabit, co-choreographer, dancer
Yi Chen Juan, dancer
Shih Yun Fang, dancer
Yu Cheng Cheng, dancer
"Sasa" Shu Lin Hsiao, producer and touring manager
Hsin-Ying Tsai, stage manager, lighting designer
Ching Yin Weng, accessibility assistant
Yi Yen Huang, accessibility assistant
Center Stage company manager and production coordinator
VENUES
Proscenium theaters suitable for large-scale contemporary dance work (with sprung floor, lighting package, audio playback). ADA accessibility for all performances and activities required for two performers who are wheelchair users, and for choreographer Chung-An Chang, a person with low vision.
background
Reckoning with External Forces, Resident Island Dance Theatre Models an Inclusive World
With kinetic brilliance and innovative staging, Taiwan's Resident Island Dance Theatre layers the commonplace, unconsidered movements of everyday life to foreground limitations and suggest how we all might break free. Founded and directed by maverick choreographer Chung-An Chang, the company is one of few professional theaters outside of Taiwan's capital city, Taipei, to tour abroad, collaborate internationally with contemporary dance makers, and to integrate dancers with disabilities into its company. 
Chang sees dance as a way to communicate deeply with others, in moments when words fail and when our experiences may not overlap. His explorations often start by noticing our movement habits – the motions of a factory line worker, the everyday routine of quarantine – and shaking loose human insights, taking his dancers through moments of entropy and organization, crisis, and harmony.
"I'm not a person good with words," says Chang. "I use my body to express myself and hope to touch others by letting the movements speak for themselves. Although I lost my vision while learning to dance, dance has really become the light of my life."
July 2023 U.S. Debut Tour
Resident Island Dance Theatre will make their U.S debut in July 2023 as part of Center Stage, the cultural exchange program that has connected performing artists from abroad with American communities since 2012. Five other music and dance ensembles from Argentina, Armenia, and Taiwan will also make independent tours with the program, promoting global ties and engaging with audiences on stage, off stage, and online. Center Stage is produced through a public-private partnership between the U.S. Department of State's Bureau of Educational and Cultural Affairs and the New England Foundation for the Arts.
The company will present Ice Age, a 55-minute work that embodies the human need for connection. Full-length video of Ice Age is available to presenters and members of the press on request. Contact artslbmi@msn.com for access.
Origins
Chung-An Chang's path to founding and directing his own dance company started with what felt like a catastrophe. A dedicated student at Taipei National University of the Arts' respected and rigorous dance department, at age 18, Chang found he was losing his sight. His doctor cautioned him against maintaining such a physically demanding regime or his vision would deteriorate further. "I cried for days. I thought the university was the best dance training in Taiwan and a gateway to the dance world," he recalls. "I thought I could achieve something huge and I had lost that opportunity to illness."
He returned home to Pingtung County, a rural enclave in southern Taiwan, to regroup. One day, he ran into his childhood dance teacher, who invited him to teach young dancers at the local dance club. Chang agreed and became a force to be reckoned with in Taiwan's competitive youth dance world, training champion teams that won national competitions year after year for a decade.
In working with young people, he began to find his own aesthetic way forward. "I had really high standards for myself. Every year you have to present a different style of movement and vocabulary for the dancers. I grew as a choreographer thanks to these challenges," Chang reflects. "But in the end, I realized the young students didn't have enough life experience. They weren't intellectually and emotionally ready to inhabit the stories I wanted to tell."
This desire to tell deeper stories led Chang to create a haven for talented dancers in a region of south Taiwan where they had few professional options. "We're in the countryside," explains Chang. "At that time in Taiwan, most resources were in Taipei. We didn't have a contemporary dance theater here, so the best dancers moved to northern Taiwan to seek better chances. We wanted to have a place for talented dancers to develop further, where dancers from southern Taiwan could stay and work together."
Developing as a new company, which included professionally trained dancers Chang had coached from childhood at the club, Resident Island began to develop a compelling aesthetic of its own.
Chang sought dancers who broke the typical mold for professional performers – people with a range of intellectual, physical, and emotional capacities. Thanks to an invitation from the British and Taiwan governments, Chang worked with the Stopgap Dance Company in London, learning more about inclusive dance and choreography. He took his ideas back to Taiwan and shared them with the local disability community.
Ice Age
That's how he found the lead dancer for Ice Age. Now in his 50s, Yu Cheng Cheng sold lottery tickets from his wheelchair outside the post office in his hometown. He accepted an invitation to join a workshop Chang gave and discovered his passion and talent for dance. "He has gained confidence from the training, performance, and feedback from his fellow dancers," says Chang. "He's been working with us every weekend for a year and never takes a day off."
Chang had been in discussion with French dancemaker Arrabit prior to the onset of what became the global COVID-19 pandemic. But their collaborative work found its purpose as the impacts of the health crisis took hold. The realities of physical isolation and differing national and cultural responses to the crisis were explored. Ice Age was framed and workshopped in Taiwan and France during hours long virtual workshops across time zones during the height of global lockdowns. It was completed and performed in 2022 when in-person collaboration once again became possible.
"All the things that make up daily life and relationships are changing. That's the main concept," continues Chang. Set on two standing dancers and two disabled dancers, Ice Age is "a choreographic experiment to uncover, recognize, and relate to this new moment of change in motion not just for some, but for us all."
press
downloadable photos, billing & credits
Minimum Billing
Resident Island Dance Theatre
On tour as part of Center Stage
www.CenterStageUS.org
Credit Line
The following credit is required on the title page in all printed performance programs. We appreciate its use wherever else it's practical: brochures, posters, ensemble-only promotional materials, press releases, advertisements, etc:
Resident Island Dance Theatre is part of Center Stage, a public diplomacy initiative of the U.S. Department of State's Bureau of Educational and Cultural Affairs with funding provided by the U.S. Government, administered by the New England Foundation for the Arts in cooperation with the U.S. Regional Arts Organizations. General management is provided by Lisa Booth Management, Inc.
Logo
Center Stage logo placement is encouraged. On web-based materials, please link from the Center Stage logo and/or written name to www.centerstageUS.org.
Assets
High-resolution promotional photos (photographer credit is in the file name), and several versions of the Center Stage logo are available at this link.