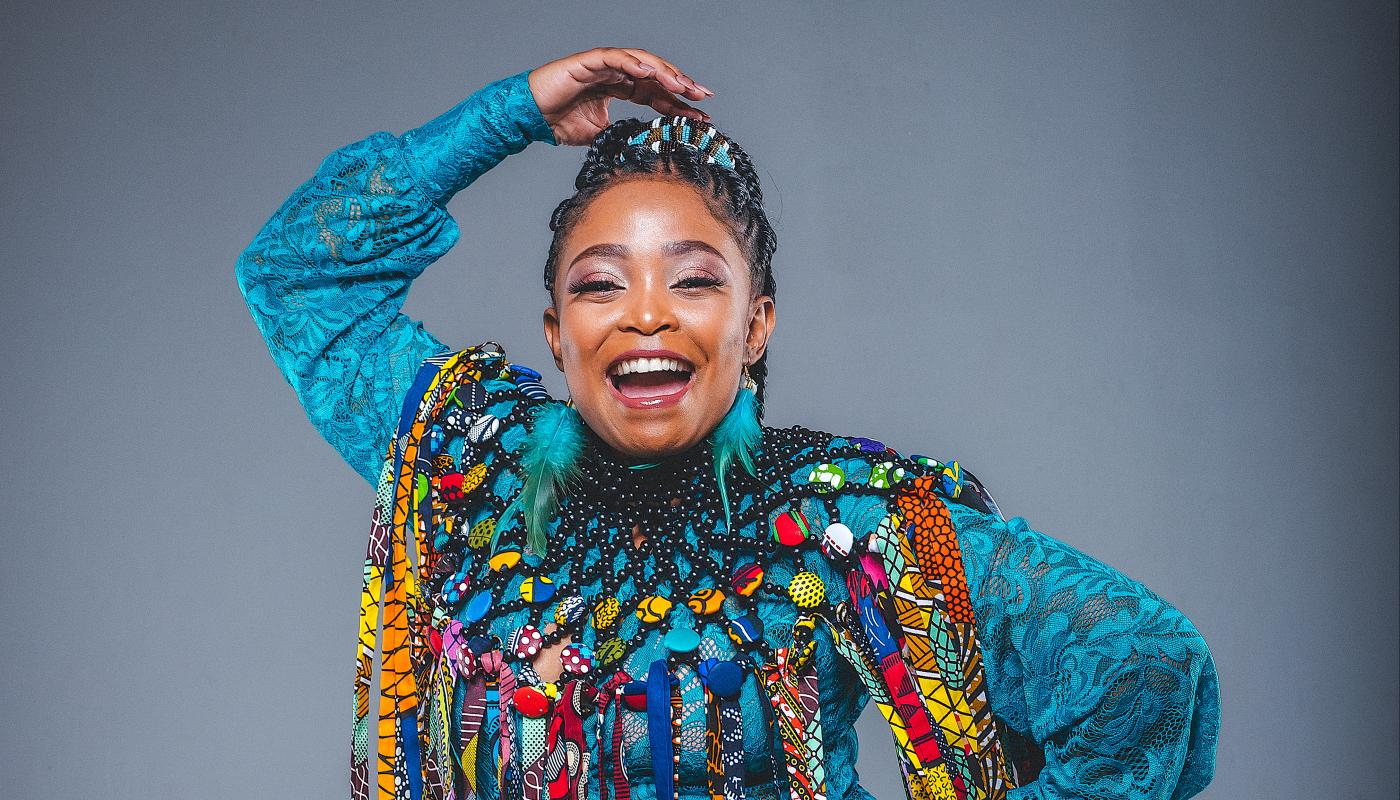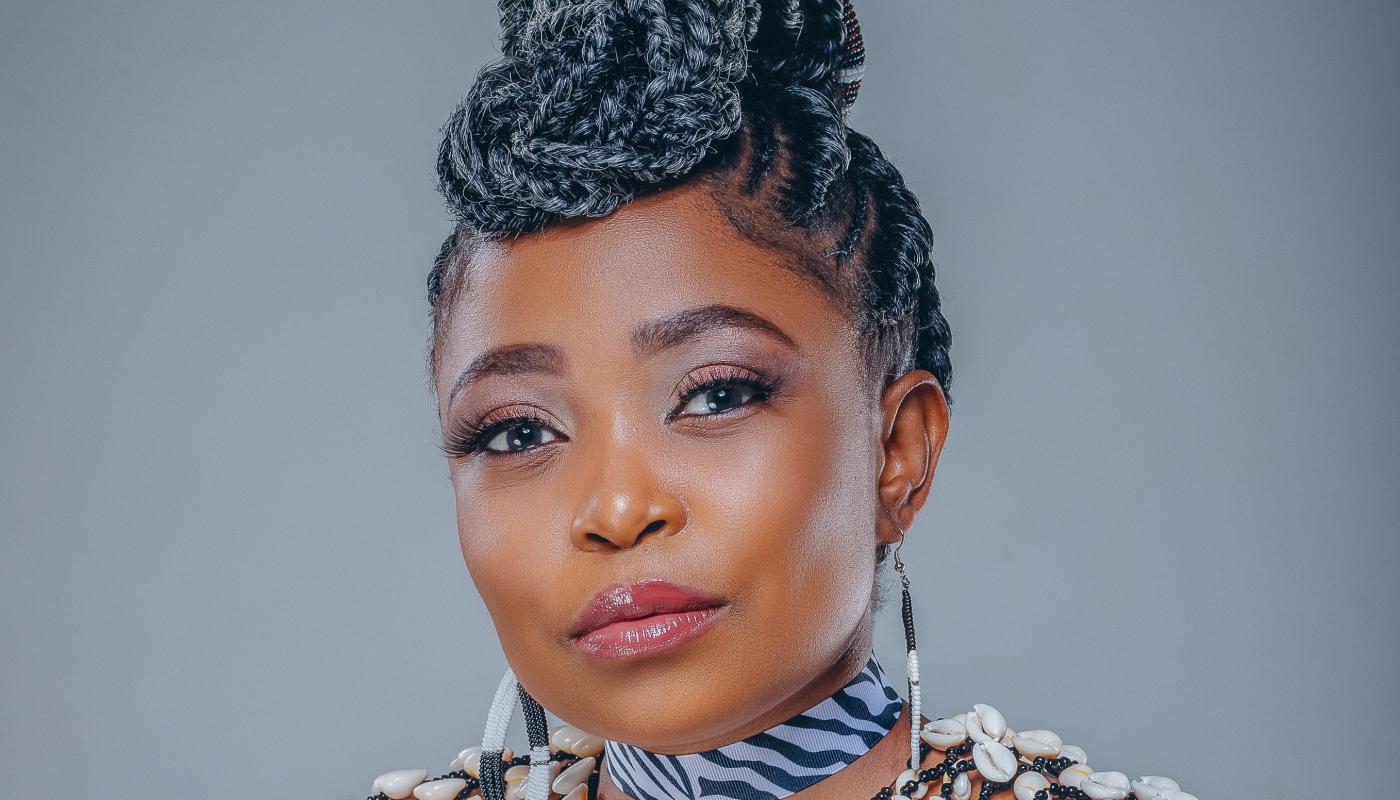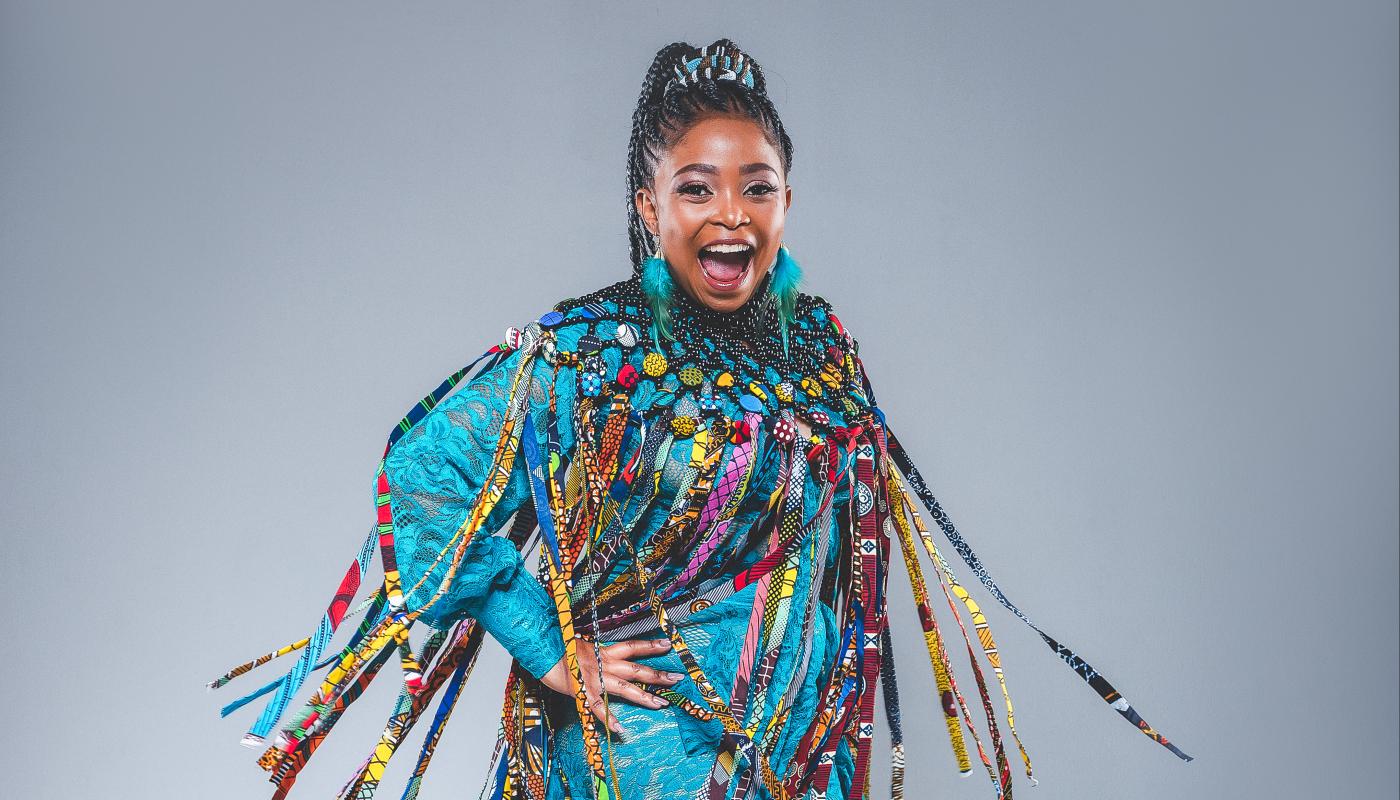 Nomfusi
Johannesburg
Season 7: 2023
July 2023
"Her voice is bigger than mine, but she's smaller than my trumpet. The last time we invited her she stole the show from us." – Hugh Masekela 
With a voice rich in emotional vulnerability, and nimble power, Nomfusi conquers every stage and every heart. She tackles complex and culturally urgent topics, from domestic violence to female desire, in originals that shimmer with maskandi guitar flourishes and soaring melodies, while hinting at everything from house to '70s jazz to funk.
As singer-songwriter, performer and band leader, Nomfusi is most often called out for her fearless high-watt delivery and high style. As a song-writer, her originals communicate directly, viscerally. She knows who she is, where she's come from, where we should be headed (spiritually, emotionally, righteously), and she's coming to take us all there.
Nomfusi's musical inclusiveness has made her a standout in Europe and the African continent from the Lugano Jazz Festival to Morocco's Timitar, to WOMAD in the U.K, and Canada's Roots & Blues. More than 10,000 attended her July 2022 show at Germany's Bardentreffen, broadcast live. 
Nomfusi's 2023 U.S. debut tour as part of Center Stage will showcase her full rep, including her most recent album The Red Stoep (The Red Stoop) – a most welcoming front porch for us to meet.
Nomfusi invites us all to join her in her observations of life and to share her devotion to her lineage (Xhosa clicks) and her belief in the possibilities of merging roots sounds - irresistible maskandi guitars, keyboard grooves and township rhythms.
U.S. debut with center stage
July to mid-August 2023
Travelers
9 on tour (7 in the band, 1 production, U.S. company manager)
venues
Indoors or out: clubs, amphitheaters, concert halls, and festival stages. Excellent sound system and some backline required. Tech specs/rider forthcoming.
Background
Soul Advocate: South Africa's Nomfusi Sings Women's Lives with Powerful Vulnerability
A petite but mighty vocal force, the songwriter and dynamic performer is poised to win over American audiences with first U.S. tour.
South Africa's Nomfusi knows how to conquer every stage and heart. With a voice rich in emotional vulnerability and nimble power, Nomfusi writes and sings from her experience, as a woman and as a child of a South African township. Her music flows from her homeland, shimmering with maskandi guitar flourishes and soaring melodies, while hinting at everything from house to '70s jazz to funk.
A rising star who played the legendary Miriam Makeba in a 2014 feature film, who's won nominations for South Africa's biggest music awards, opened for Lionel Richie, and earned praise from icons including Hugh Masekela, Nomfusi is a fresh voice to Americans. Though a seasoned touring artist who's played extensively across southern Africa and Europe, Nomfusi has never played in the U.S., despite many Americans' appreciation of the Xhosa language and music that shapes her work.
Nomfusi's bright, open-eared music sprang from a challenging start. As a girl growing up in the Eastern Cape township of KwaZakhele, eventually orphaned due to HIV/AIDS, Nomfusi fought hard to find her own way. In doing so, she gained insight into women's fates, their potential, and why the world needs to listen. As an artist, she's unafraid to tackle emotionally complex and culturally urgent topics, from domestic violence to female desire, all filtered through her unique perspective. She's distilled these insights into several critically acclaimed albums of catchy, moving songs in English and Xhosa, including her latest The Red Stoep, dedicated to stories of her hometown.
Story is where it starts for Nomfusi, but connection with new audiences is her ultimate aim: "Music adds the emotion to the story; it adds the feeling. What's the use otherwise?" she reflects. "The emotion makes the story stick. I can tell the story of losing my mom but when it's music, you reach your end goal, pity or hope, and keep it memorable. You get people to relate to the loss or the grief in that story, or to the joy or desire."
U.S. Debut Tour in 2023-2024 with Center Stage Season 7
Nomfusi will bring her work and 7-piece band to the U.S. for the first time in 2023-2024 as part of Center Stage, the cultural exchange program that has connected performing artists from abroad with American communities since 2012. Six other music, theater, and dance ensembles from South Africa, Ethiopia, and the Philippines will also make independent tours or hold in-depth residencies with the program, promoting global ties and engaging with audiences on stage, off stage, and online. Center Stage is produced through a public-private partnership between the U.S. Department of State's Bureau of Educational and Cultural Affairs and the New England Foundation for the Arts. 
Petite Powerhouse
"This tiny sunshine has made 1,000 people dance in the rain." —Oldenburger (Germany) News
Nomfusi revels in the alchemy of live performance, those moments that turn a room filled with random strangers into a profound shared experience. "I love being on stage. It's a sort of ecstasy, an a-ha for me. Everything else doesn't matter because this moment is so beautiful and fulfilling, so pure," Nomfusi explains. "For me personally, music is when I speak my mind, my heart and I am heard. I think we all want our voices to be heard."
Nomfusi is hard not to listen to, with a voice that packs a punch in one moment then tenderly unwinds a sinuous, heartfelt statement the next. Though many collaborators (Masekela included) like to refer to her small stature, her powerful instrument hooks audiences from the first breath, making her a larger-than-life performer capable of dominating large festival stages and reaching people far from her birthplace.
Urgent Stories of Women's Lives
Nomfusi uses her voice to speak boldly about what she's seen, and she knows stories that the world desperately needs to hear.  Dogged by tragedy from a young age and raised by a single mother who passed away when Nomfusi was 12, Nomfusi also grew up steeped in a culture designed to protect, inspire, and heal through song and sound. Her mother was a sangoma, a traditional healer, who often took her daughter along when she worked with those in need of her services. These sessions involved singing and dancing for hours, and forged Nomfusi's identity as an artist and woman.
"I tell township stories the way I understand them, the way I experienced them, the stories of poverty and love and how we perceive love," Nomfusi recounts. "I also tell stories about women and the gender-based violence that's happening because of poverty and the past." These stories are meant to draw us together, to help audiences everywhere see our common links and struggles.
"I love talking about women, and I'm still figuring myself out as a woman. I'm complicated, a complex human being, and I like talking about that," Nomfusi muses. "We go through a lot, attached to our emotions, dealing with questions of beauty, love, and men, of balancing being a mom and all the rest of our lives. There's so much under the umbrella of being a woman."
Dancing a New Picture of South Africa
Movement is an essential part of Nomfusi's performances and dance runs through every song. "Dancing is part of my culture," she says. "I grew up being the child asked to dance. We express ourselves through dance and dance influences the music, whether that dance is hip hop or ballroom. Dance paints a better picture of the song and the melody."
Dance and music come from the people who define a place, and these people inspire Nomfusi's songwriting and movement on stage: "The place boils down to the people. And at the bottom of it all, it's the people that I draw inspiration from. I've been so lucky to have an open mind by experiencing a lot of different places and people and cultures in the world. I draw so much inspiration from everyone, from the poorest to the most affluent people."
All these people contribute to South Africa's many cultures and communities, an aspect of her homeland Nomfusi wants the world to hear. It's breathtaking diversity that many American listeners have yet to encounter:  "I want to highlight how diverse we South Africans are in terms of our art. I mix soul, traditional, jazz, and that includes both African and Cape Town jazz. There's house music, the biggest musical export of South Africa. I also love showcasing the traditional side of music, how I grew up, the drum beat and the dances, the way you lift your legs. All that diversity of what we have in South Africa. It's all different flavors and you can taste a different spice. It's all beautiful in its own rite."
press
audio tracks 
Downloadable Photos, Billing, & Credits 
Minimum Billing
Nomfusi
On tour as part of Center Stage
www.CenterStageUS.org
Credit Line
The following credit is required on the title page in all printed performance programs. We appreciate its use wherever else it's practical: brochures, posters, ensemble-only promotional materials, press releases, advertisements, etc:
Nomfusi is part of Center Stage, a public diplomacy initiative of the U.S. Department of State's Bureau of Educational and Cultural Affairs with funding provided by the U.S. Government, administered by the New England Foundation for the Arts in cooperation with the U.S. Regional Arts Organizations. General management is provided by Lisa Booth Management, Inc.
Logo
Center Stage logo placement is encouraged. On web-based materials, please link from the Center Stage logo and/or written name to www.CenterStageUS.org.
Assets
High-resolution promotional photos (photographer credit is in the file name), and several versions of the Center Stage logo are available at this link.