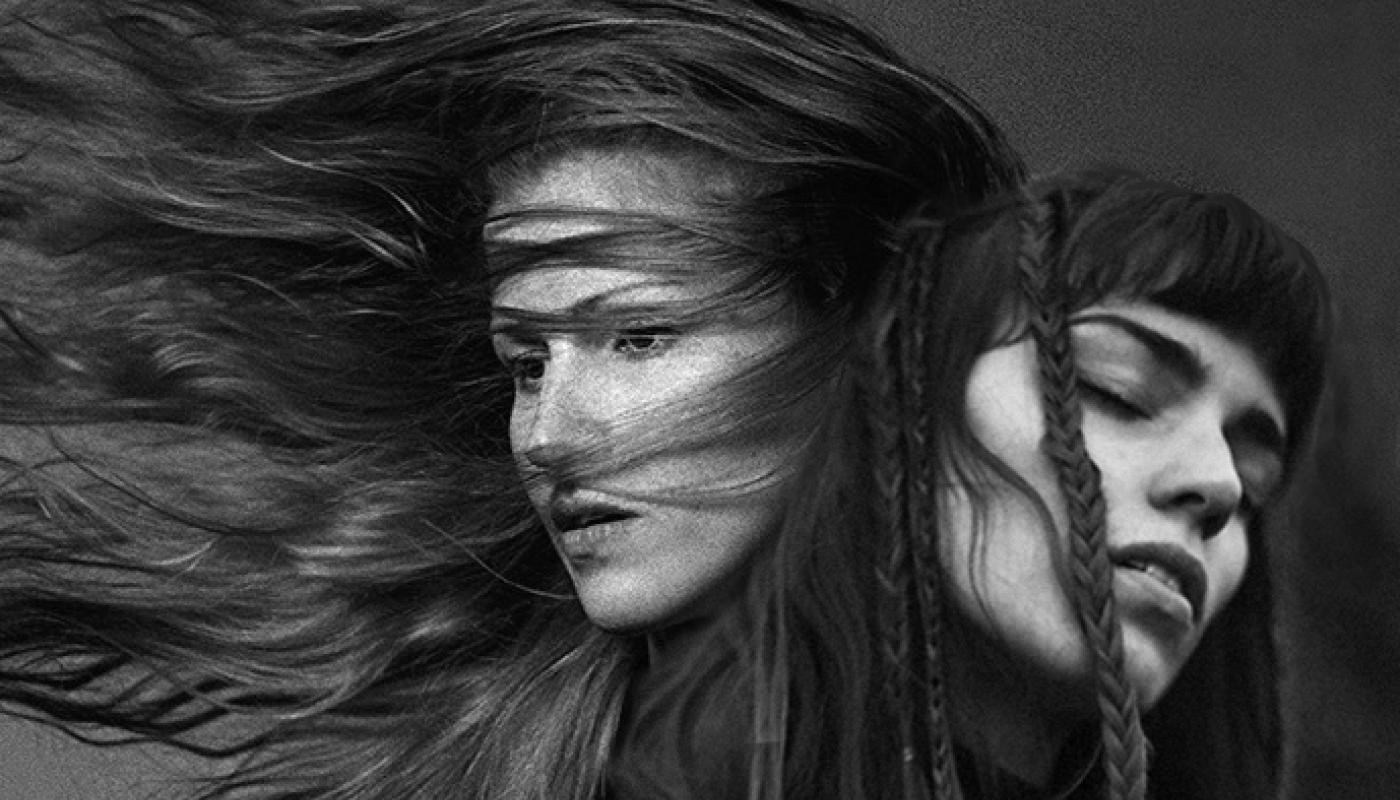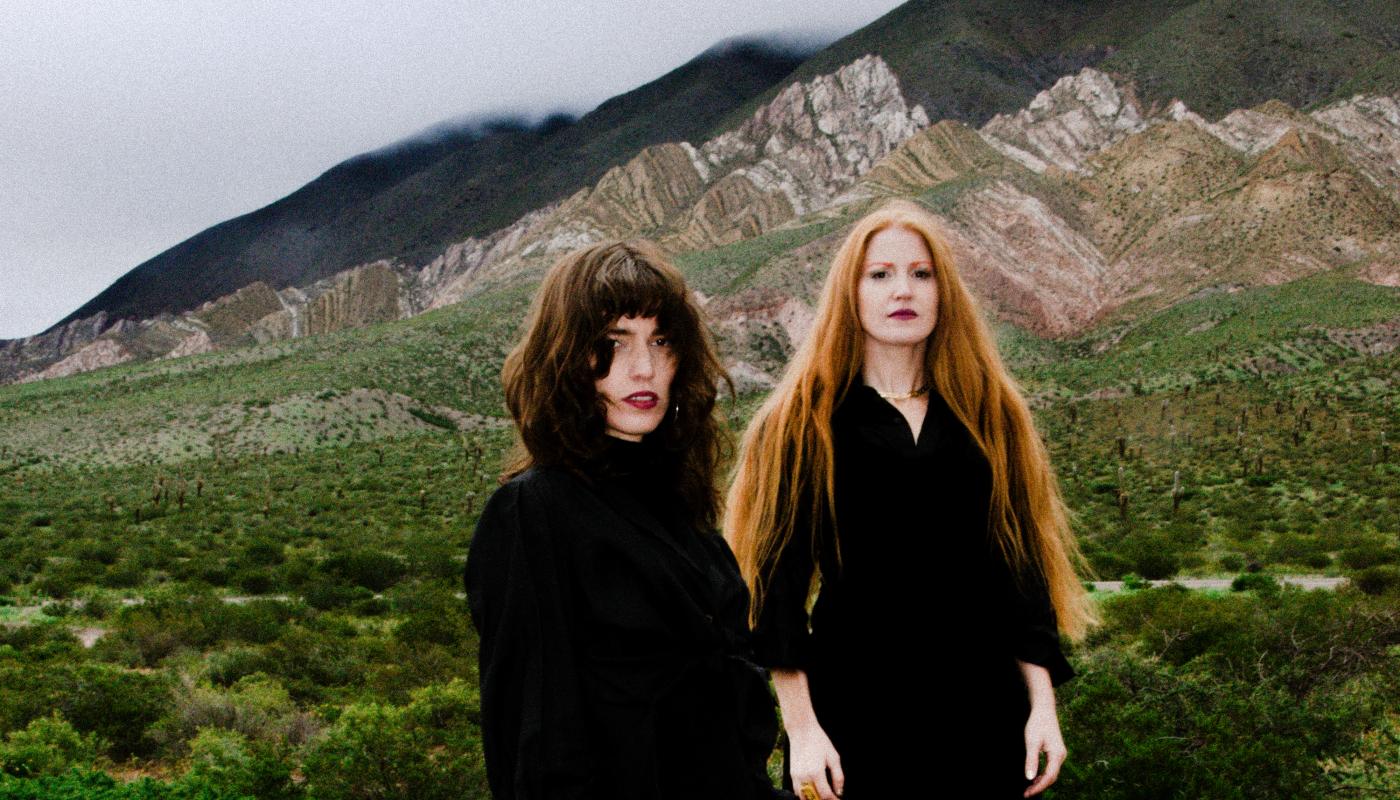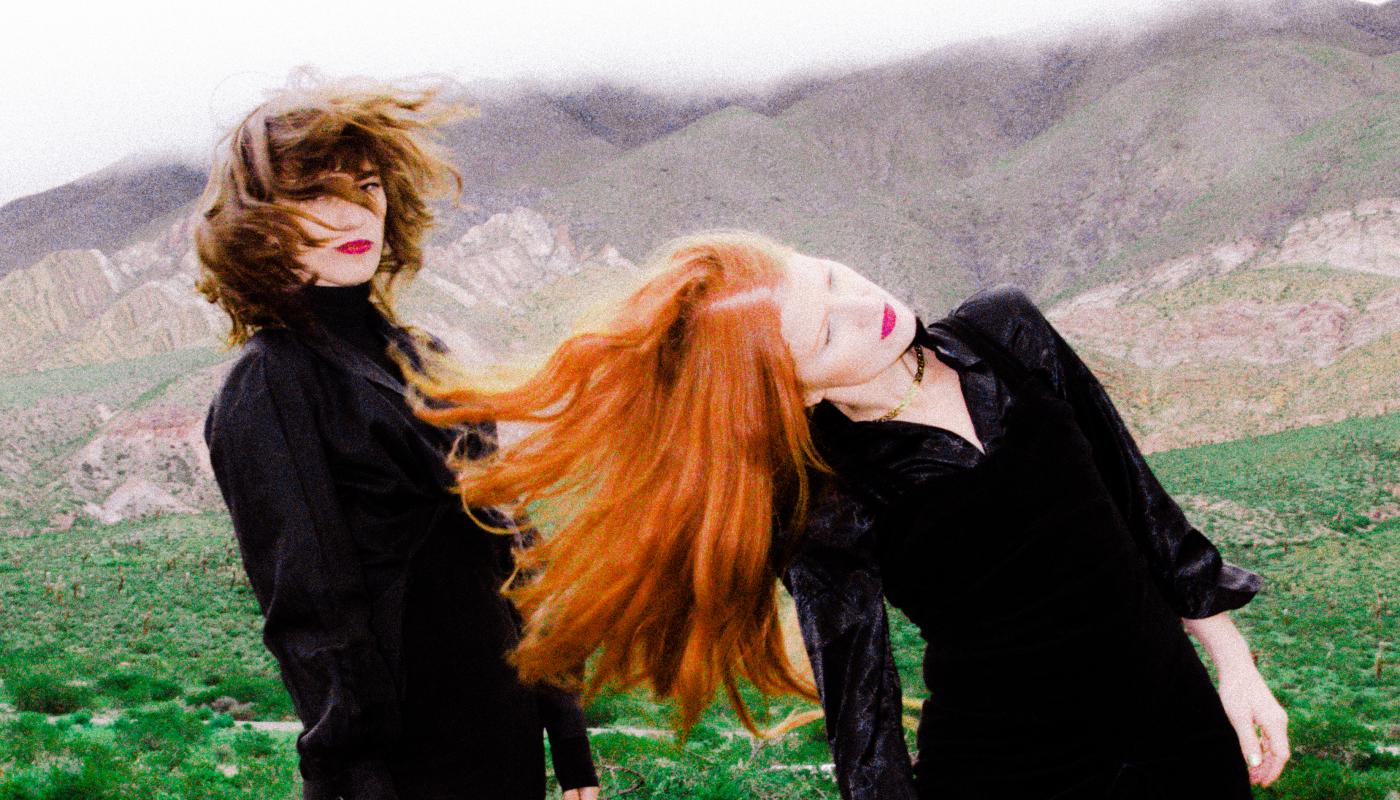 Fémina
Buenos Aires
Season 6: 2022-2023
Available September 15-October 9, 2022
The harmony-soaked vocals and electro-folk charisma of the Trucco sisters propels a new project by this acclaimed female powered band and carries messages of equality and empowerment.
Lyrically poignant with hip hop and Latin folk major influences, Fémina is Argentine soul music with a purpose. Their unbounded sound and theatrical visuals are vehicles for ideas, a direct hotline to people's emotions that opens them up to new ways of thinking. Their diverse songs are characterized by show-stopping harmonies and a magical on-stage chemistry and incorporate Latin American instruments and melodies.
A unique and thrilling combo, they have toured internationally in the U.S., Australia, Brazil, Mexico, and Europe, and have released three albums. Their breakout 2019 album Perlas & Conchas was produced by Quantic and championed by Iggy Pop.
Organic sounds and digitized samples…unfiltered spoken word…the song as manifesto, all in conversation with dispersed traditions of Patagonian folklore, ancestral values, and changes in human consciousness. "Fémina is from Argentina, but location has nothing to do with it. The sound of these women is universal."  - Insecta (Brazil)
"When Fémina puts out a new album, two things are certain. Firstly, it's going to be a little playful. Secondly, Fémina do not come to play around. A true gem." – Pop Matters
"...plush poetic rhymes and ravishing harmonies glide over funk, boleros and chacarera rhythms ripe with rustic flair..."
ON TOUR WITH CENTER STAGE
Available September 15-October 9, 2022
TRAVELERS
5 on tour (4 musicians, U.S. company manager)
VENUES
Indoors or out: clubs, theaters, concert halls, and festival stages. Excellent sound system and backline required.
background
Fantastic Realism: Fémina's Empowering Mystique and Sonic Shapeshifting
Fémina has a mystique that goes beyond their ever-changing, intricate harmonies, and exquisitely matched voices. At Argentina's feminist street protests in late 2020, it wasn't unusual to spot Feminá's lyrics on protestors' posters or tattooed on their skin, reflecting the depth of connection many women feel with the vocally grounded group's music. It also resonated intensely with post-punk icon Iggy Pop, who played the group on his radio show and was so enamored with their work, he joined them on a 2019 track ("Resist").
Hailing from Patagonia, Fémina melds the urgency and cadence of great female MCs and R&B singers with folk and acoustic sounds from their native region and a gleeful love of just-enough electronics. Willing to shapeshift musically, the group has grown as artists and women, moving from high-energy a cappella (songs like "Los Senos") to psychedelic, lush anthems ("Perlas") and alt-Latin slow jams ("Arriba"), from groundbreaking ingenues to seasoned performers with a honed, fanciful visual aesthetic. The group has toured Europe, South America, North America, and Australia, and worked with electronic producer Quantic on their breakout 2019 album Perlas & Conchas.
U.S. Tour in 2022-2023 with Center Stage Season 6
Fémina is returning to the U.S. in 2022-2023 with a new project as part of Center Stage, the cultural exchange program that has connected performing artists from abroad with American communities since 2012. The duo at the heart of the group, the Trucco sisters, will be joined by collaborators from the top of the Buenos Aires music scene, a response to the group's changing needs as women with children.
Five other music and dance ensembles from Argentina, Armenia, and Taiwan will also make independent tours with Center Stage, promoting global ties and engaging with audiences on stage, off stage, and online. The program is produced through a public-private partnership between the U.S. Department of State's Bureau of Educational and Cultural Affairs and the New England Foundation for the Arts. 
Empowering Humanity
Fémina's strength flows from a willingness to plumb the depths of the female experience and to distill it into something transcendently human. "We talk about social issues, but not as slogans. We talk about what we live day to day. Something that's very important to us is unity, being conscious of the really important things, the essence of being human," explains Sofia Trucco. "When we talk about becoming aware and gaining power, we're talking to everyone, not just women."
Fémina never set out to crystallize a generation of women's truths. The vehicle for their reflections and insights, their distinct sound and agile songwriting, emerged organically, as two sisters and a close-as-family friend—Sofia and Clara Trucco ("Wewi") and Clara Miglioli—began to explore music together, after moving to pursue various directions in the arts in Buenos Aires. "We were just playing at first. Suddenly, songs started coming out. We started sharing them with friends and it got more and more serious," recalls Sofia. "We didn't really make a decision. Life led us there. That innocence and playful energy became our first album, Deshice de Mi, released in 2011."
As they experimented with spoken word and hip hop, they picked up Andean and other Latin instruments and wove them into their songs, traditional variations on the guitar and mandolin like the bombo legüero, charango, and guitarra criolla. They developed their voices as singers and discovered the striking soundscapes they could create together with harmonies, calls, and sighs. "We really love harmony. It's our strength," says Wewi.
They took the local Buenos Aires scene by storm—and by surprise. "It was not common to see young women on stage, talking about these things 10 years ago," Wewi notes. You see a lot more women singing and standing up in the music scene now. But it was not common at all then." Fémina's example helped make it more so.
Artists and Mothers
A growing following locally led to international touring around South America and then the rest of the world. Now experienced road warriors, Fémina have once again pushed the boundaries of what women in music can do. As several band members became mothers, they continued to find unconventional solutions to keep performing, traveling, and making music, despite an often less-than-accommodating industry. That meant remaining flexible, even when it came to their core lineup. Clara Miglioli will not be joining the Trucco sisters on this Center Stage tour; the project will include several top musicians from the Buenos Aires music scene.
"We won this battle in a way, choosing to be mothers. We wanted to show you can choose different things. You can find balance between your work and motherhood. Though the music scene doesn't make it easy," Sofia admits. "Women often have to quit when they get pregnant because they weren't the leaders of their project. We found a compromise there, too. Step by step, we can open different doors and paths."
The 2020 pandemic and ensuing lockdowns opened up a new door -- to create together remotely and weave in new musical elements. "It was really strange but it worked. We were afraid at first, because we were not physically close. But despite everything we still kept going and recorded our 2021 single, 'Fantástico,'" says Wewi. The remote composing experience influenced their sound: "We're more digital now. We used more acoustic elements, more instruments before, but we're now adding things like Ableton and programming. We're fusing it all together."
This is part of Fémina's natural growth and progression, Sofia believes: "Our sound always changes. We are not attached to one way of doing things. We try to be organic and translate the moment we're feeling right now, which is why some songs are deep and strong and dramatic and some songs are very light and soft." This experimentation has helped change how many women see and experience their lives. "Women have often told us, 'I couldn't say or even think what you just said, thank you for saying this or that,'" Sofia reflects. "They helped us become conscious of what we were saying. We realized that we're finding a way forward for women, and as I say all the time, for humanity."
press
technical information
View and download production information as of March 2022 at the link below. A Technical Rider with these general conditions will be created for all Center Stage engagements.
Downloadable photos, billing & credits
Minimum Billing
Fémina
On tour as part of Center Stage
www.CenterStageUS.org
Credit Line
The following credit is required on the title page in all printed performance programs. We appreciate its use wherever else it's practical: brochures, posters, ensemble-only promotional materials, press releases, advertisements, etc:
Fémina is part of Center Stage, a public diplomacy initiative of the U.S. Department of State's Bureau of Educational and Cultural Affairs with funding provided by the U.S. Government, administered by the New England Foundation for the Arts in cooperation with the U.S. Regional Arts Organizations. General management is provided by Lisa Booth Management, Inc.
Logo
Center Stage logo placement is encouraged. On web-based materials, please link from the Center Stage logo and/or written name to www.centerstageUS.org.
Assets
High-resolution promotional photos (photographer credit is in the file name), and several versions of the Center Stage logo are available at this link.