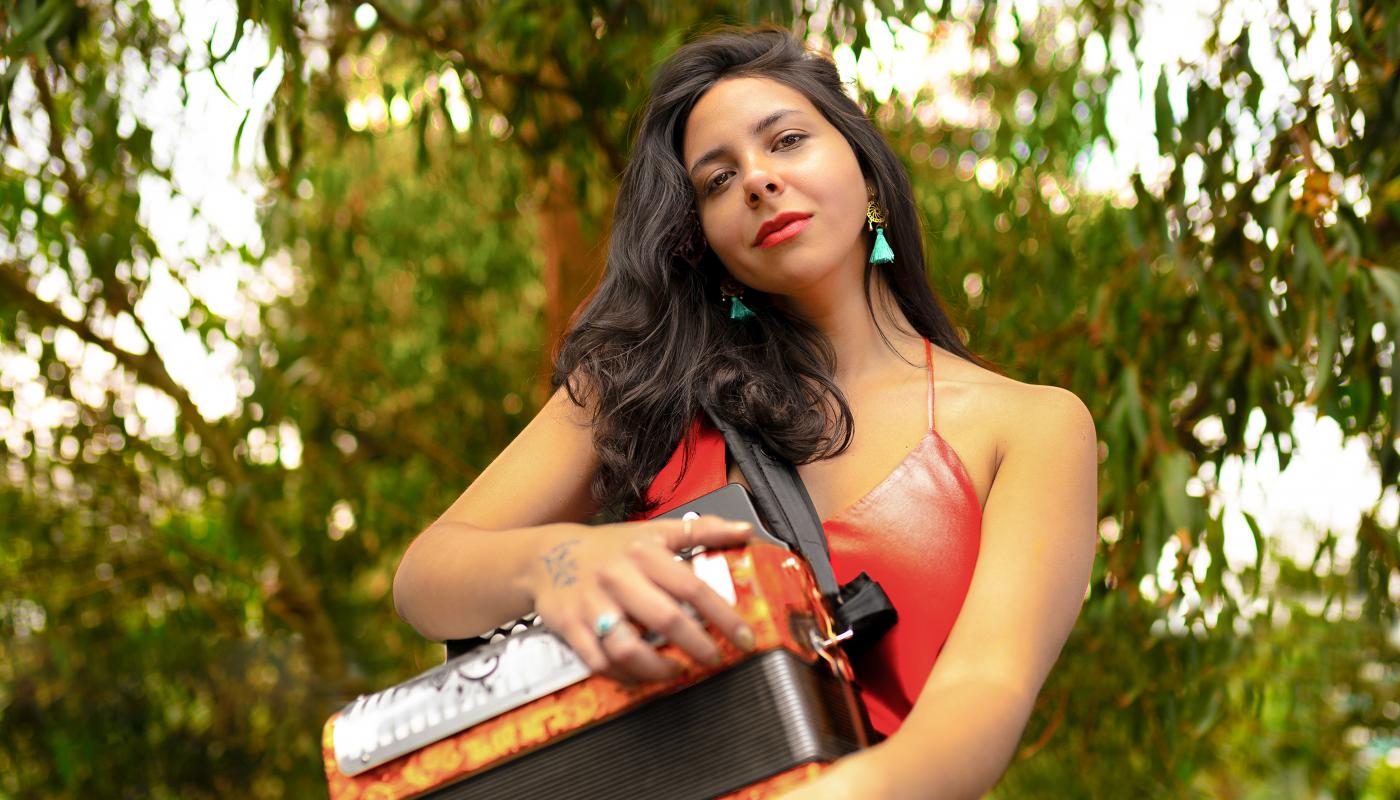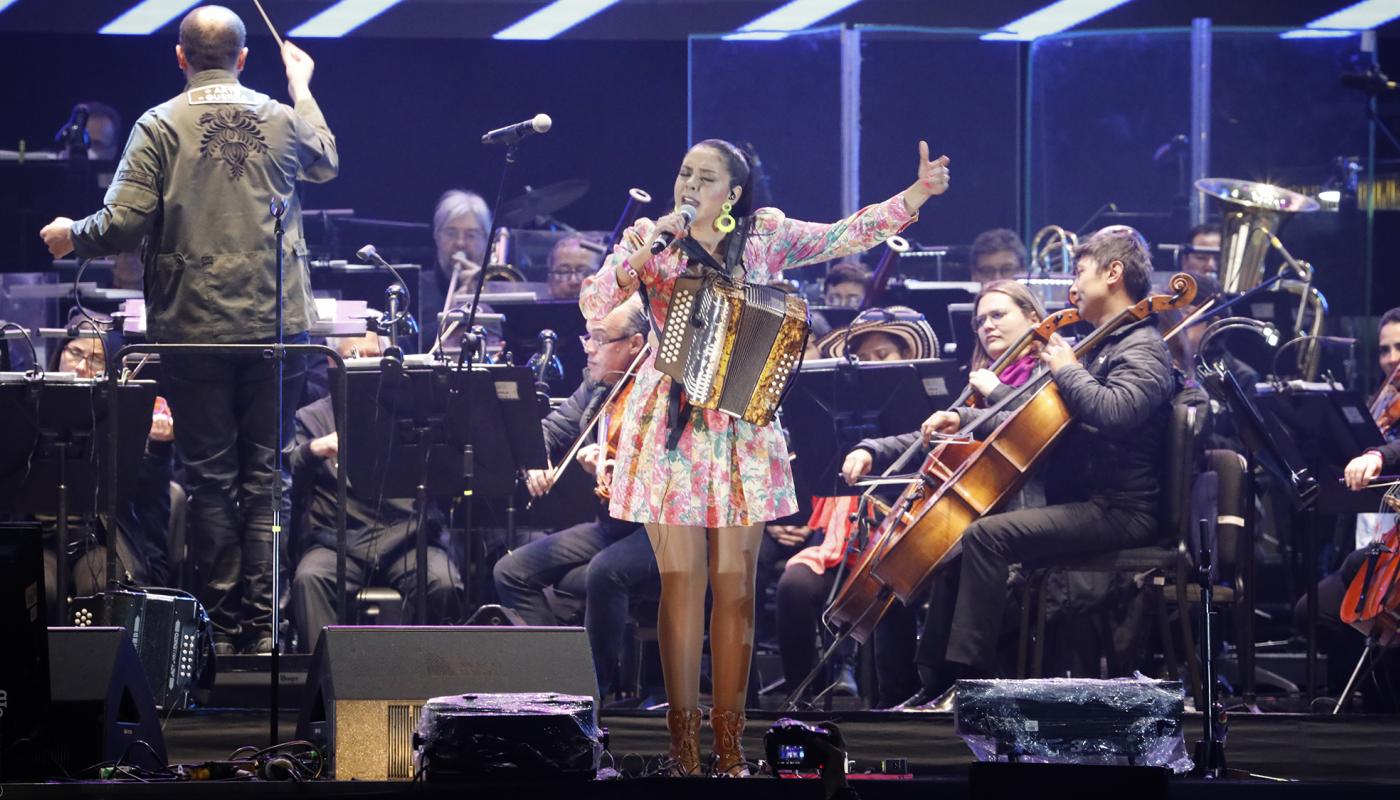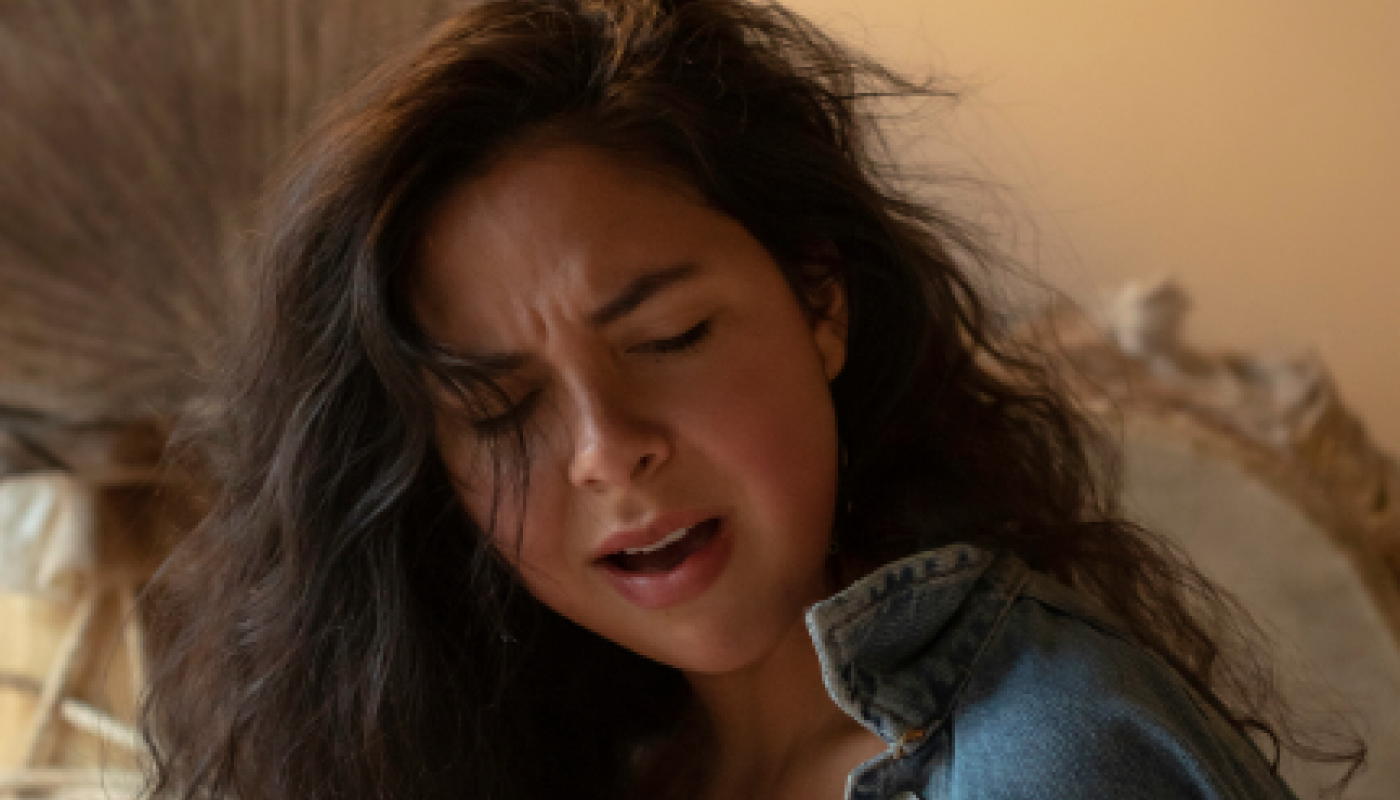 Diana Burco
Bogotá
Charismatic and Incandescent, a 21st century troubadour charts an original path and adds to Colombia's vallenato legacy 
"I travel. I travel and dream about traveling the whole country to find those bits of truth that are at the heart of Colombian music. I love and respect these traditions, and the masters who have mentored me. But they are men – in the countryside, and in the university! The rhythms and the melodies are part of me now, and deserve to be celebrated, but I can see how to add to this legacy - to create, to compose, to share my truth, as a woman, as a writer, as a band leader. As a Colombian."
A charismatic rising star of the explosive and multi-dimensional Colombian music scene, Diana Burco is a singer-songwriter and accomplished accordion player. Her first album, "Diana Burco," independently released, was nominated for the LATIN GRAMMY 2018 in the category best album vallenato/cumbia, the first ever female nominee, for what is considered the most important indigenous music of Colombia."
When the global pandemic cancelled a summer 2020 tour to the European Union and Africa, "we just kept going. I had recorded a new album before the crisis and we're moving forward, changing up our strategy, focusing on digital outreach, staying in touch."
"We are living in confusing times, in a stunning era, and it seems that the only way to be saved is if we remain together. I want the listener to enter the ocean by my hand, with all of our pains and fears. To go into the deepest part, perhaps to get lost, and come back safe and sound together."
U.S. Debut with Center Stage
February-June 2022
Travelers
8 on tour (4 in the band, 3 production staff, and a U.S. company manager)
Venues
Indoors or out: concert halls to clubs, festivals and cultural centers. Projections and other visuals used depending on the venue. Excellent sound system; some backline required.
background
The Global and the Magical: Diana Burco Gives Colombia's Traditions a Polychrome, Cosmopolitan Update
At a young age, Colombian singer-songwriter Diana Burco longed for a stronger musical connection to her homeland. She found it in the accordion. In Colombia, the instrument grounds many of the country's gorgeous traditions--African, Latin, and indigenous--and plays a crucial part in the music of Colombia's Caribbean coast. It became a portal for Burco, opening up both Colombia's roots and the world's sounds to her own, highly original musical imagination.
There was just one challenge: There were few women players. "The accordion gave me something that I had missed," she recalls. "I wanted to connect with the instrument to connect with my country. It was really deep for me. But I didn't find any girls playing accordion. It was weird for me. It was a shock, no girls!"
Burco went ahead and learned accordion anyway, finding and studying with several women players and becoming the first woman nominated for a Latin GRAMMY in the traditional cumbia/vallenato category. Mastering instrumental and song traditions despite skepticism from male players, she then pursued a conservatory education, learning the orchestration skills that enliven her work. 
Burco expands the instrumental and timbral palette of the traditions she loves, weaving her own distinct perspective and storytelling into songs that feel light and polished, but with deep, earthy roots. Her sophisticated songwriting sparked a rapid career rise, including several album-length releases on a respected independent label, participation in cultural exchange initiatives like One Beat Colombia, and ample regional touring. She has released two albums, Diana Burco (2018) and Río Abajo (2020).
U.S. Tour in 2021
Diana Burco will join four other ensembles from Colombia and Perú that will make independent tours of the U.S. from July-November 2021 as part of Center Stage, a cultural exchange program that invites performing artists from abroad to the United States to perform, meet, and share their experiences with communities around the country. The band's August-September tour, now in formation, will mark the band's U.S. debut.
Cultural Traveler
Burco's fascination with the accordion led her to travel around Colombia's Caribbean coast. Over the years, she learned whatever she could from local experts, some of whom became friends and collaborators like traditional cumbia maestro Carmen Torres, who appears on one of her latest singles, "Bailo mi Pena."
She didn't seek out her musical elders simply to copy what she heard, however. She wanted to transform it and let it speak in new ways. "I'm not just playing or replaying these beautiful songs," she says. "If I just play them, I'm not changing anything. I felt I had to sing what I lived, what I felt. Then I could write in a unique way for women in this music. I feel Colombian, but I am very conscious of music's power. I don't like to limit it to classical or popular or traditional. If we mix, it's more magical."
The combination of Burco's delicate voice and instrumental and rhythmic exuberance render her versions and explorations sonically intriguing, yet warm and welcoming. Her songs often incorporate unexpected bursts of colorful instrumentation, lush jazz-, electronic pop-, or classical-inspired arrangements by design, a way to speak through tradition. "At the university, I studied composition. I've been able to listen to all kinds of instruments that have inspired me," she recounts. "We have so many different rhythms in Colombia, yet I also love melodies and harmonies. When I work with my producer Dany Jose Garces, who's my musical soulmate, we often say, 'Let's try this, because what is the music saying?'"
Burco has discovered that the music has plenty to say about some of Colombia's biggest challenges, including the gender inequality and stereotyping she herself faced down as an aspiring young musician. Though Burco has spoken explicitly about these issues at TEDx talks and in other public forums, as an artist, part of her mission, she feels, is to keep showing up and making excellent work. Burco hopes to set an example that encourages women in all kinds of creative endeavors. "The trouble is believing that we can do it. I see many people struggle with that. It's a daily fight," she muses. "I'm just doing and doing, trying to show this to other women, not forgetting that I need to evolve as an artist. I put a lot of pressure on myself. I feel we have to do double. But I'll take it. Bring it on! It's the purpose of life. It makes me better."
For Burco, evolving as an artist has meant keeping an open ear for whatever sounds will enhance what the music wants to say. She feels inspired by the work of other artists updating their beloved traditions, from Esperanza Spaulding to flamenco innovator Rosalía. Though rooted in vallenato and cumbia, "I feel I could be anywhere," she laughs. "I love connecting with anyone in any situation, because I always have something to learn. When I learn more, I create more."
Diana Burco and band
Diana Burco – Lead vocals, accordion
Dany José Garcés – Music director, multipercusionist
Daniel Zapata – Pianist, chorus
Miguel Torres – Bass
Rafael Santamaría – Technical and sound engineer
Diana Dulcei – VJ
Carlos Felipe Riveros – Manager
press
Audio Clips