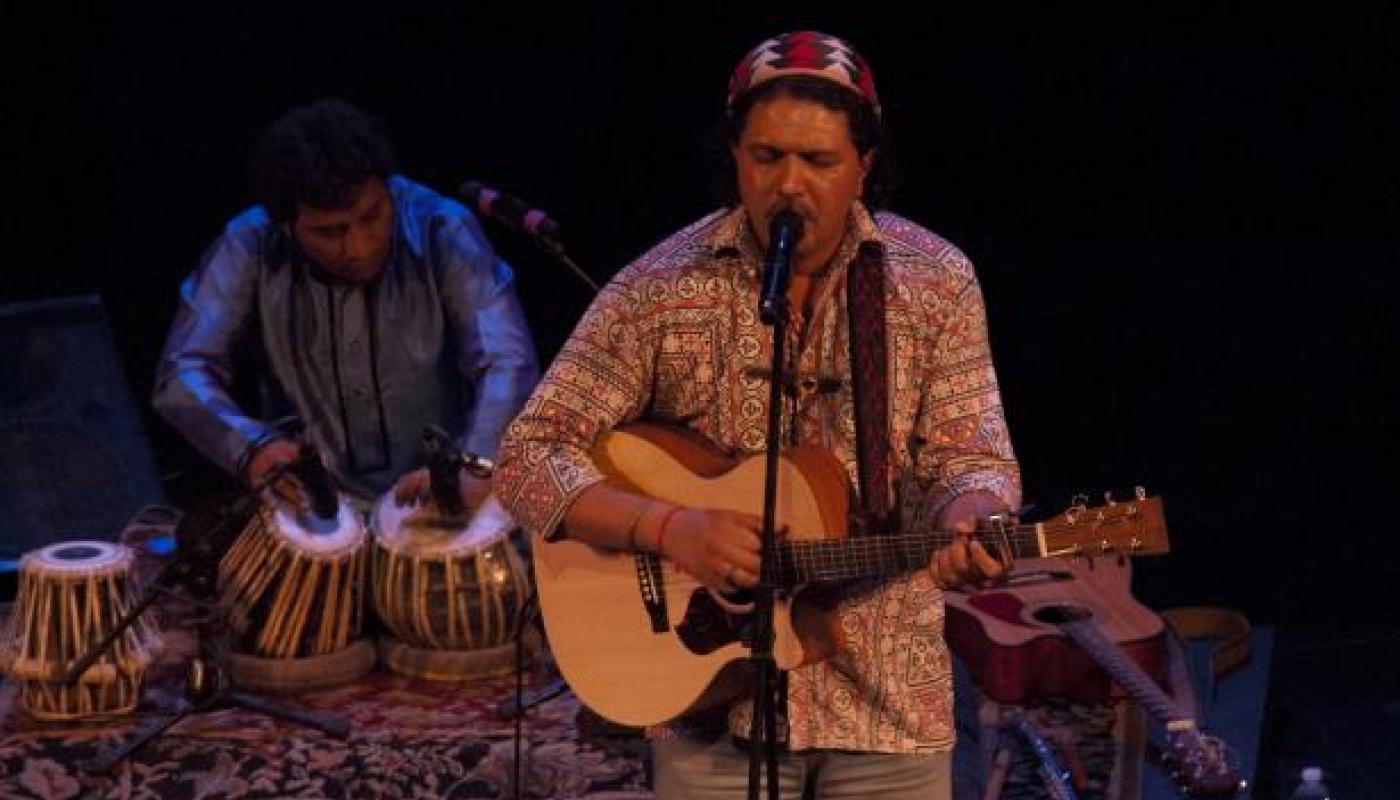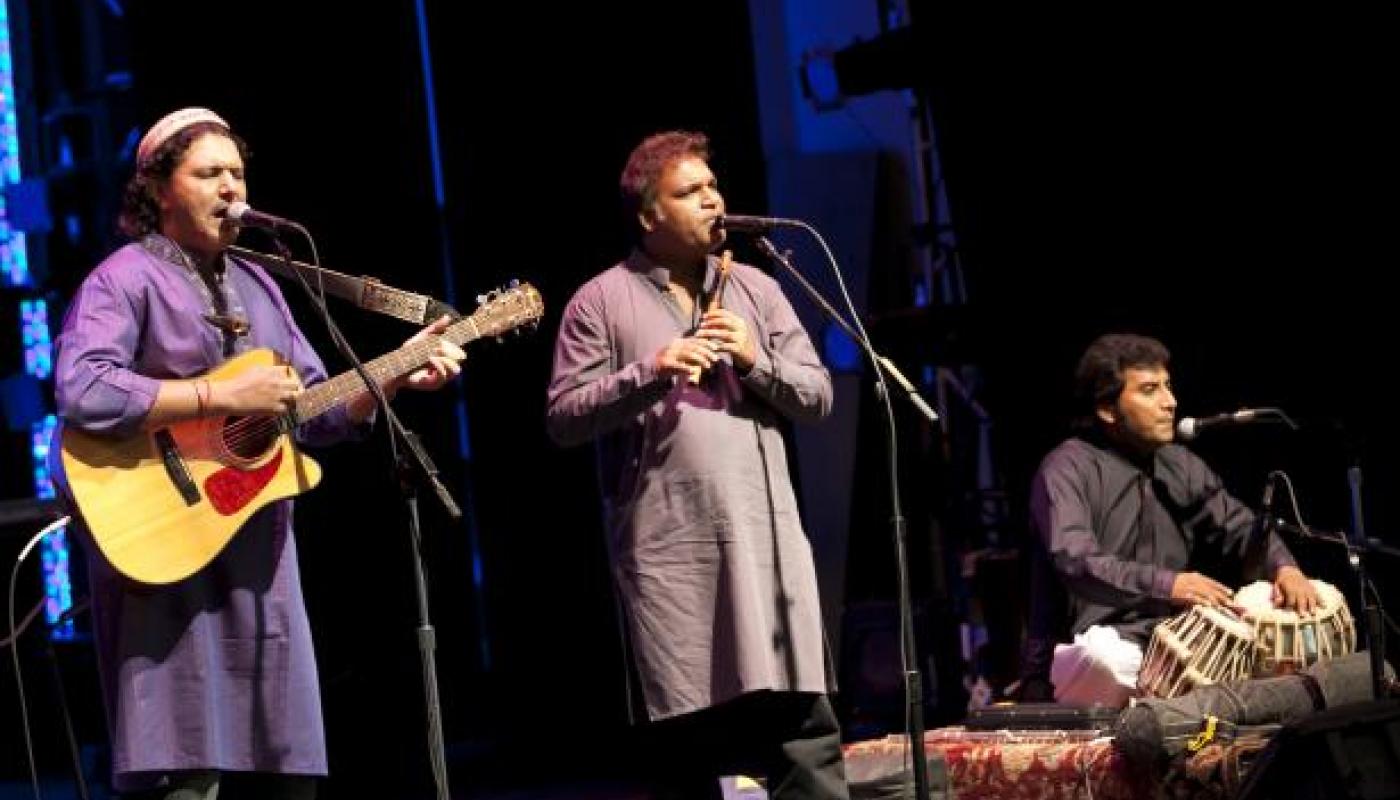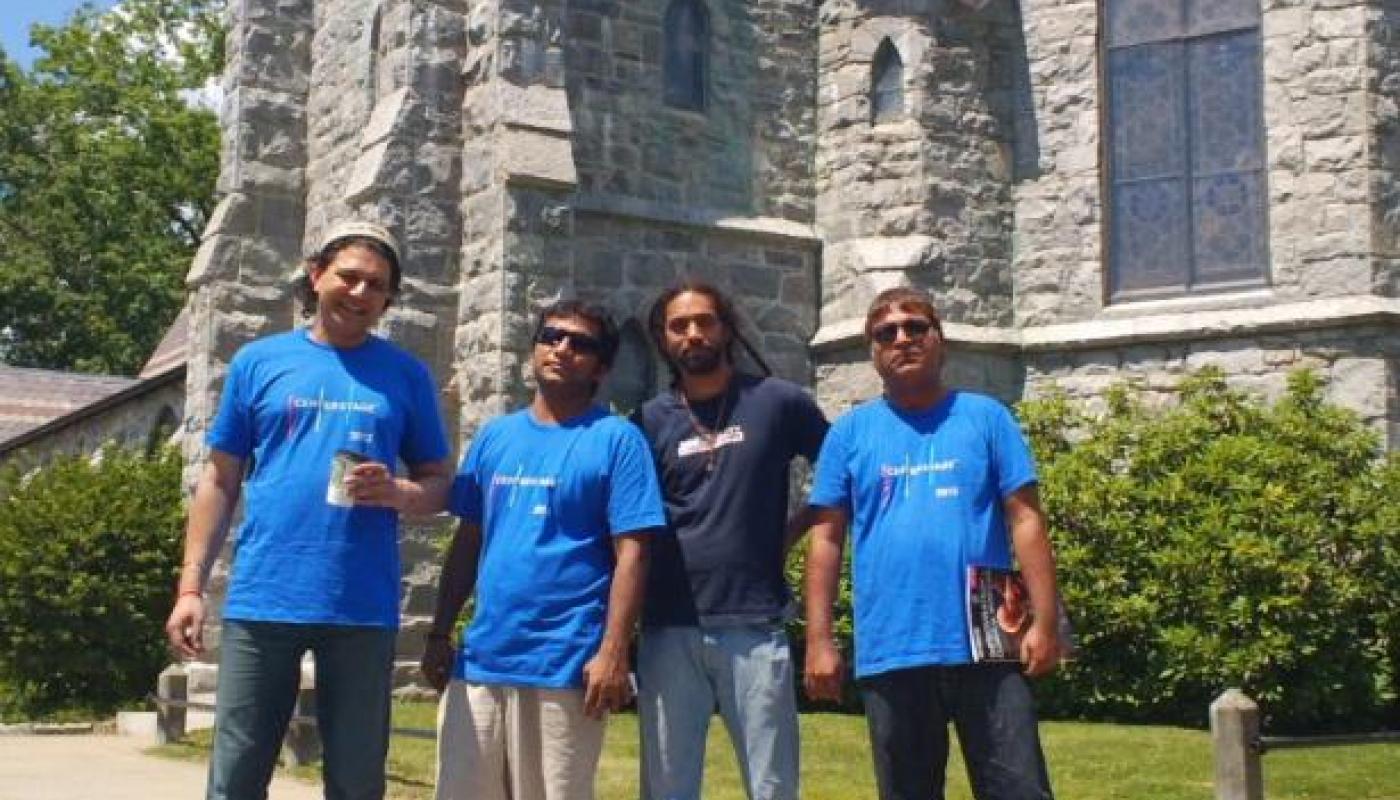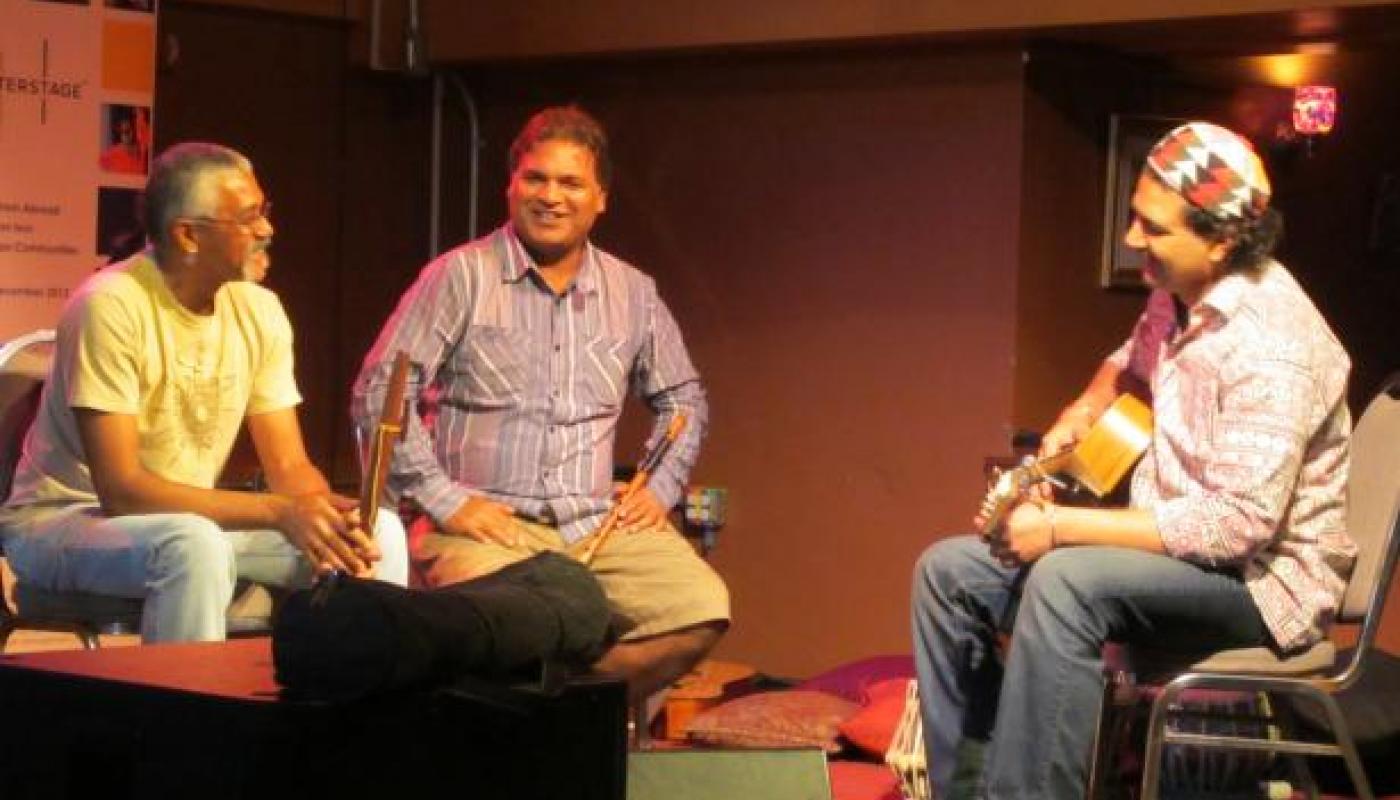 Arieb Azhar
Islamabad
Sharp eloquence, humanist politics, and mystic poetries are given a global voice by Arieb Azhar and his band from Islamabad, Pakistan. Defying an easy categorization, Azhar's mesmerizing bariton is a voice for social change and justice. With an eclectic mix of urban and folk-based songs, Azhar pays tribute to Irish balladeers, Croatian gypsies, Punjabi traders, Sufi poets, and west troubadours.
Arieb Azhar added a significant, high-profile international element to our program that was artistically excellent... Even NYC audiences can sometimes need to have their eyes opened to new things, ideas and perspectives. Arieb definitely widened people's perceptions of Pakistan and Pakistani culture.

 

ANDREW HORWITZ, CURATOR, RIVER TO RIVER FESTIVAL
June-July 2012: U.S. Debut... 4 Artists... 9 Performances... 41 Activities
U.S. Pakistan Leaders Forum on Media and Culture - Potomac, MD
The Kennedy Center - Washington, DC
Rockingham Arts and Museum Project & Eugene Friesen String Institute - Bellows Falls, VT
Silvermine Arts Center - New Canaan, CT
Portland Arts Festival & One Longfellow Square - Portland, ME
Small Town Concert Series & Amalgamated Muck - Chester, CT
River to River Festival (Lower Manhattan Cultural Council) - New York City, NY
The Yeagers - Bloomington, IN
Old Town School of Folk Music & Inner-City Muslim Action Network - Chicago, IL
Roots Cultural Center - Providence, RI
AUDIO CLIPS
Listen to Arieb Azhar's Soundcloud Stream here.
In the Press